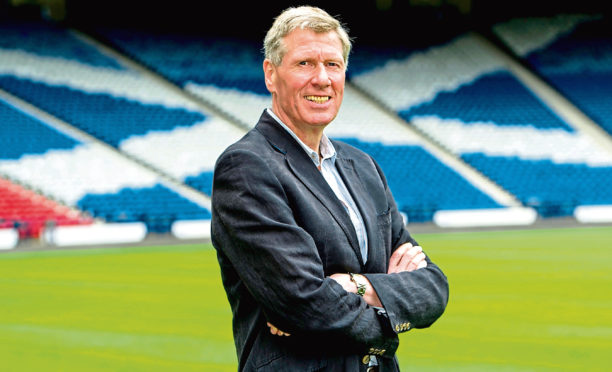 It is more than eight years now since a summit was held into the violence surrounding the Old Firm fixture.
In early March, 2011, the chief executives of Celtic and Rangers held talks with the heads of government and football in the wake of the notorious "shame game" at Celtic Park.
The Scottish Cup replay, won 1-0 by Celtic, had seen three Rangers players – Stephen Whittaker, Madjid Bougherra and El-Hadji Diouf – sent off by referee Calum Murray who, on his retirement, described the match as the toughest he had to handle in his long career.
There were also several touchline confrontations, most explosively between Hoops manager Neil Lennon, in his first spell in charge of the club, and Rangers assistant boss Ally McCoist, who both subsequently received bans from the SFA.
The police made 34 arrests inside the stadium, along with many more away from the ground, up and down the country.
Fast forward to 2019, and with the Offensive Behaviour at Football Act come and gone, Kenny MacAskill, one of the key participants in that summit reckons not much has changed.
Furthermore, speaking ahead of this afternoon's latest renewal at Ibrox Stadium, he warns that unless football takes steps to deal with the escalation in crowd trouble witnessed this season, the Government will be forced to act.
As Scottish Government's Justice Minister, MacAskill attended in a supporting role to First Minister, Alex Salmond.
Also present were Stephen House, Chief Constable of Strathclyde Police, who had taken the dramatic step of calling Salmond to insist on talks, along with football's chief executives – Stewart Regan (SFA), Neil Doncaster (SPL) and David Longmuir (SFL).
Looking back, 61-year-old MacAskill said: "The view at the time was that something had to be done, that some action had to be taken.
"Neil Lennon and one of the Celtic players (Niall McGinn) had bullets sent to them through the post earlier in the year.
"A bottle had been thrown at the Celtic bus after a Cup tie (against Berwick Rangers), and there had been other trouble around football.
"You are talking about things at the games themselves, too, but also an increase in social disorder, or of reports of domestic abuse in the period immediately after they had been played.
"Rangers-Celtic derbies are always going to be keenly-contested affairs.
"That is part of their big appeal to fans all over the world.
"But there was a feeling back in 2011 that things were getting out of control.
"There was a run of games between the Old Firm clubs, and the atmosphere seemed to get more and more heated.
"Things came to a head in the Cup replay.
"It got out of hand and I remember the touchline confrontation between Neil Lennon and Ally McCoist being a particular flashpoint.
"So as a result, Alex Salmond was asked to get involved, which led everyone being brought together to try and sort things out.
"The meetings themselves were pretty formulaic.
"Alex was my boss, so I was mostly there in a supporting role, following what was going on.
"Platitudes, as ever, were given, but both Celtic chief executive, Peter Lawwell, and his Rangers counterpart, Martin Bain, were pretty implacable.
"They appeared and, of course, denigrated and condemned the hooliganism.
"Other than that, though, little was offered.
"Groundhog Day, I think!
"The Offensive Behaviour at Football Act (which introduced new criminal offences for sectarian behaviour at football matches) followed the next year.
"It had its faults (it was criticised for targeting ordinary football fans and deeply unpopular with supporters as a result), but it did send out a message.
"It's repeal in 2018 has unleashed demons – as with Brexit – and it is back to where we were then with no new solutions being offered by the clubs.
"You look at what has been going at the games this season, and again we are seeing a rise in what you would call troubling incidents.
"The likes of pitch invaders and missiles being thrown at players, officials or coaches standing on the touchline.
"These have been happening at grounds up and down the country, and they are obviously unacceptable.
"You add these up and it feels that not much has changed in the last eight years."
MacAskill might not be able to directly influence policy now as he once could.
He now writes books, with his most recent – Glasgow 1919: The Rise Of Red Clydeside – detailing the battle of George Square.
He has previously written about the Lockerbie Bombers.
But he is confident one truth remains the same.
"Unless football sorts its own problems out, then the Government will do it for them," he said.
"That has always been the case, and it remains the way now.
"There is a desire, I think on all sides, for the game to be able to regulate itself.
"The preferred option is for the ruling bodies and the clubs to get together to find solutions to any problems it faces.
"At the same time, though, government has a wider responsibility to the people of the country to look after them.
"So if matches are producing significant amounts of social disorder – inside or outside the ground – and it is felt the issue is not being sufficiently addressed, then it is going to become a problem."
As to exactly what should be done, MacAskill is happy to leave it to others.
"There are politics involved in football as there are in all walks of life," he said.
"Rangers and Celtic are both institutions.
"They are massive football clubs and big businesses.
"As such, they have to try to look after their own interests and do so, I would say, pretty successfully.
"I think most people would accept that.
"These interests aren't always going to be the same, and that can be where things get more difficult.
"In these cases, you then look to the footballing authorities to sort things out.
"In an ideal world, there would not be any issues to address.
"But that is probably being over optimistic!"
Regardless of what happens in today's game at Ibrox, the wisdom of the politician's final point is impossible to quibble with.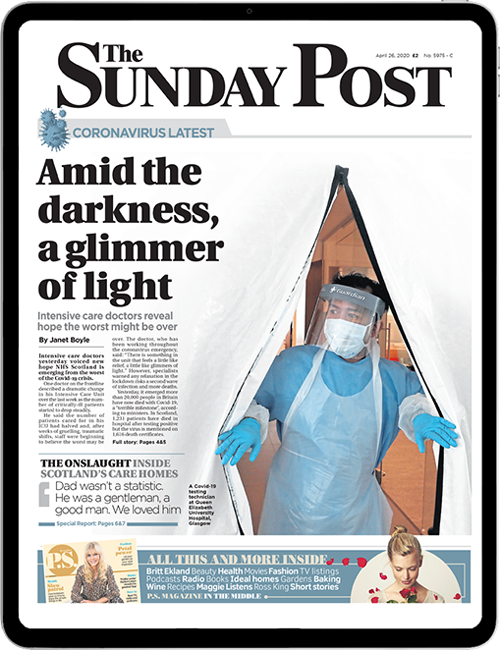 Enjoy the convenience of having The Sunday Post delivered as a digital ePaper straight to your smartphone, tablet or computer.
Subscribe for only £5.49 a month and enjoy all the benefits of the printed paper as a digital replica.
Subscribe