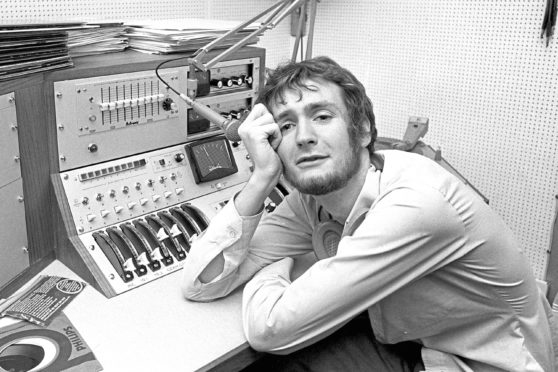 He only lived 50 years but Kenny Everett changed British radio, TV comedy and showbiz in general.
Born in Seaforth, Merseyside, on Christmas Day 1944, the young Maurice James Christopher Cole was a Catholic choirboy who became a bakery worker.
Back then, nobody would have dreamed he'd end up a friend of the stars and royalty, a man so popular and outrageous that superstars lined up to make fools of themselves on his shows.
Kenny Everett, as he'd become known, had an eventful life.
By 1969, he had married Audrey Middleton, a former pop star and psychic better known by her stage name Lady Lee.
Within a decade, he'd realised he was gay and they parted but remained friends, and it was she who found him his first boyfriend.
By that time, Everett had long established himself as a DJ.
He'd written to the BBC in 1962, and sent a tape so good, the Beeb offered him a job on the spot but deciding pirate radio would better suit his ideas, Kenny turned them down.
Some outspoken thoughts cost him his high-profile job at Radio London, where he and Dave Cash had built up quite a following.
Radio Luxembourg gave him a fresh start, and more control to do it his way, something Beeb producer Johnny Beerling had observed with interest.
He'd admired the control Everett had at Radio London.
This guy, he felt, was doing far more than just spinning discs with some boring patter in between.
When Radio 1 finally got him to sign a contract, they also gave him freedom but Kenny's mouth got him into hot water.
A jest about how the Transport Minister's wife had bribed her driving-test examiner got him the boot once more.
Although the BBC said they felt his remarks were "indefensible", it seemed a bit harsh for a joke.
Everett, however, had recently broken an interview embargo to speak with a music paper, so he was not a popular chap with the top brass at that point.
Having got a job with the Beeb once more, Kenny became so big that he was often to be found hanging out with the very stars whose music he played.
One of his closest buddies was Freddie Mercury.
It was in 1978, at the height of his radio powers, that he moved into TV with a bang.
The Kenny Everett Video Show introduced the nation to a host of new, crazy characters, created by the writing team of Kenny, Barry Cryer, American Dick Vosburgh and Canadian Ray Cameron, father of current comic Michael McIntyre.
The latest hit singles were featured, often performed by the bands and singers themselves.
And all sorts of people were more than happy to appear alongside the anarchic Kenny.
From Cliff Richard to Billy Connolly, they'd all be struggling to keep a straight face as Everett created mayhem around them.
Captain Kremmen, science-fiction hero, punk rocker Sid Snot and lecherous Frenchman Marcel Wave were among his characters.
The third series ended with Kenny making a farewell speech as the crew removed the set and background scenery, picking him up and placing him in a dustbin.
When the ITV series ended after four seasons, Kenny would go on to BBC's The Kenny Everett Television Show.
Diagnosed as HIV positive in 1987, it was on April 4 1995 that an Aids-related illness killed him.
A traditional requiem mass was held at Mayfair's Church of the Immaculate Conception.
Britain – and many a rock star pal – had lost one of the funniest men we have ever produced, and the world has been a far quieter, duller place since.
 The Kenny Everett Video Show, featuring every episode all on DVD for the first time, is out now, from Network Distributing.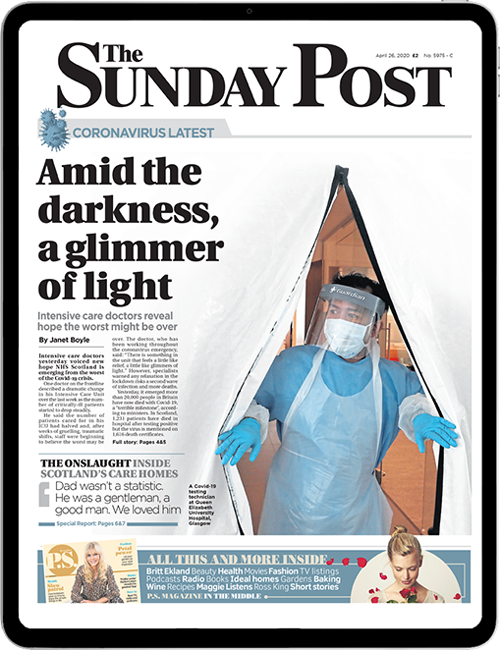 Enjoy the convenience of having The Sunday Post delivered as a digital ePaper straight to your smartphone, tablet or computer.
Subscribe for only £5.49 a month and enjoy all the benefits of the printed paper as a digital replica.
Subscribe