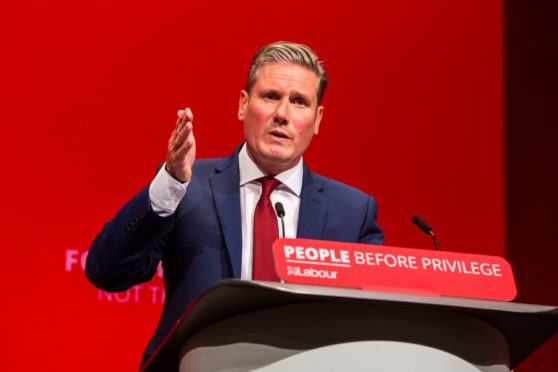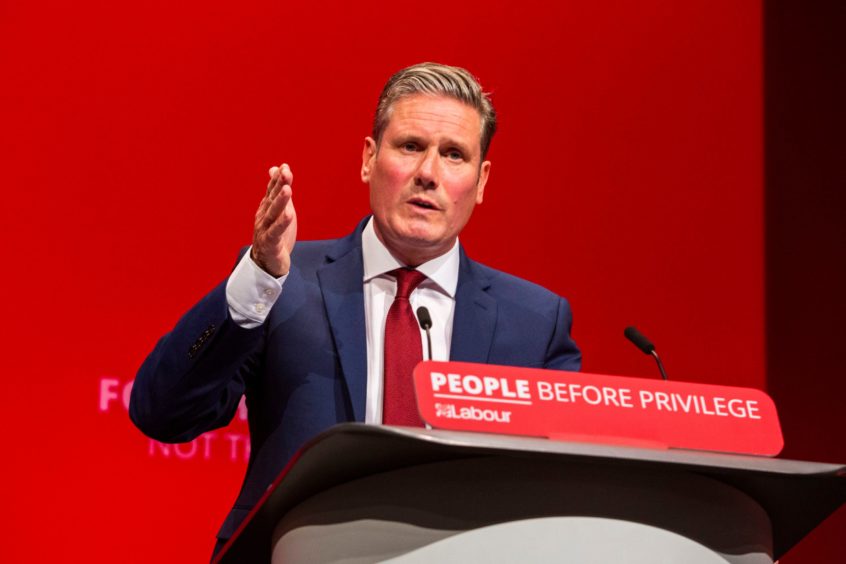 Labour's new leader Sir Keir Starmer yesterday pledged to reunite the party after a convincing ­victory in the race to replace Jeremy Corbyn.
He said his mission was to restore trust in Labour, which has suffered four successive General Election defeats and been out of office for almost a decade, as a "force for good and a force for change".
He also apologised for anti-Semitism in Labour, which has brought "grief" to Jewish communities. He said: "The Labour Party is an incredible and powerful force for good.
"Together with those that went before us we've changed the lives of millions of people for the better.
"We created the NHS. We ­created the welfare state. We passed equalities legislation, the Race Relations Act, we set up the Open University.
"We built hospitals and schools, established Sure Start and played our part in bringing about peace in Northern Ireland. But we've just lost four elections in a row. We're failing in our historic purpose.
"Be in no doubt I understand the scale of the task, the gravity of the position that we're in. We've got a mountain to climb.
"But we will climb it, and I will do my utmost to reconnect us across the country, to re-engage with our communities and ­ voters, to establish a coalition across our towns and our cities and our regions with all creeds and communities to speak for the whole of the country."
It's the honour and privilege of my life to be elected as Leader of the Labour Party.

I will lead this great party into a new era, with confidence and hope, so that when the time comes, we can serve our country again – in government. pic.twitter.com/F4X088FTYY

— Keir Starmer (@Keir_Starmer) April 4, 2020
The lawyer, who became an MP in 2015, won on the first round of voting. Mr Starmer won 56.2% of nearly half a million returned votes from Labour supporters, while leadership rivals Rebecca Long-Bailey won 27.6% and Lisa Nandy secured 16.2% of the vote.
Angela Rayner won the ­deputy leadership. She replaces Tom Watson, who stood down as an MP before the election in December. The race for deputy was closer, with Edinburgh South MP Ian Murray eliminated in the second round. Jackie Baillie MSP was elected deputy leader of Scottish Labour on Friday.
Soon after the election result, Mr Starmer spoke to Boris Johnson about the Prime Minister's ­invitation to ­opposition parties to work together with him to tackle the coronavirus emergency.
He said: "Under my leadership, we will engage constructively with the government, not opposition for opposition's sake.
"Not scoring party political points or making impossible demands.
"But with the courage to ­support where that's the right thing to do.
"But we will test the arguments that are put forward.
"We will shine a torch on ­critical issues and where we see mistakes or faltering government or things not happening as quickly as they should we'll challenge that and call that out.
"Our purpose when we do that is the same as the government's – to save lives and to protect our country – a shared purpose."
In his acceptance speech, Mr Starmer said that anti-Semitism had been a "stain on our party" and he "will tear out this ­poison by its roots".
Mike Katz, national chair of the Jewish Labour Movement, said: "This change of leadership must mark a turning point for Labour in its relationship with the Jewish com­munity. Nobody should be under any illusion: restoring trust will take effort, time and political will."
The new leader, a former shadow Brexit secretary and ex-director of public pro­secutions, is viewed as more of a centrist figure in the Labour Party. He has described himself as a socialist but not a Corbynite.
The leadership contest followed Mr Corbyn's ­decision in December to stand down after Labour suffered its worst General Election result since 1935.
Labour lost 60 seats, handing Boris Johnson's Conservatives an 80-seat majority and a free rein over Brexit.
Mr Starmer was ­instrumental in getting Labour to back a second Brexit referendum, although he acknowledged the scale of the election defeat meant the issue was now settled.
However, he has refused to rule out campaigning for Britain to return to the EU in the long term.
He was named by his Labour-supporting parents after Keir Hardie, the party's Lanarkshire-born first parliamentary leader.
During the leadership race, Mr Starmer said he opposed Scottish independence but a second independence referendum was "a matter for people in Scotland".
Scottish Labour leader Richard Leonard said his new party leader "gets Scotland" and that he was looking forward to them working closely together.
"Keir has a fine intellect but has his feet on the ground," said Mr Leonard.
"He knows what we need to do to change this country, to come through this Covid crisis and to build a better society.
"He gets Scotland and the urgent need for a consti­tutional convention to ­ modernise Britain.
"I am looking forward to working closely with him."
SNP Westminster leader Ian Blackford congratulated Mr Starmer on his election and said he looked forward to meeting with him.
But he added: "I do not envy the position Keir Starmer finds his party in. Support for Labour has collapsed in Scotland. If they are ever to regain trust, they must stop ignoring Scotland's wishes and respect our democratic right to choose our own future."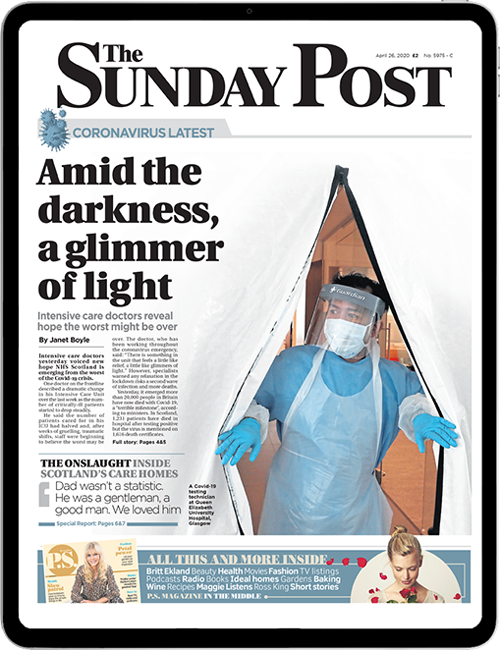 Enjoy the convenience of having The Sunday Post delivered as a digital ePaper straight to your smartphone, tablet or computer.
Subscribe for only £5.49 a month and enjoy all the benefits of the printed paper as a digital replica.
Subscribe