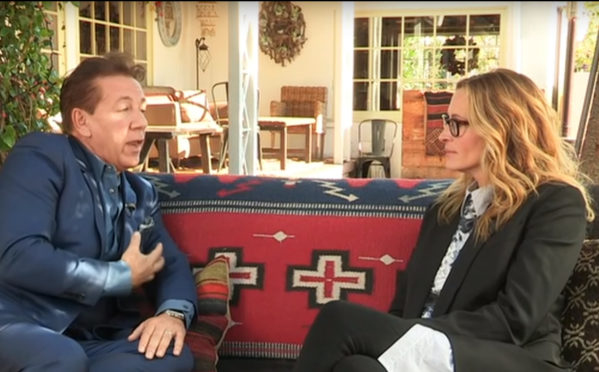 It's the day when we all ponder how much our mums do for us.
I often wonder how celebrity parents cope. As well as being mega-famous personalities, they must try to maintain normal family lives for the sake of their kids.
It just so happens I had a chat about this with someone who should know about this very topic – Julia Roberts.
Julia has three children with husband Danny Moder – twins Hazel and Phinnaeus, 14, and Henry, 11.
Julia and I had a sit down natter last week, and she admitted it's a struggle to give them the things she didn't have, but also to keep their feet firmly planted on the ground.
"From the kind of childhood I had, I raised my kids now, I don't want them to have to have some of the struggles I had," she told me.
"But at the same time, you do need to know how to make your bed and how to do your laundry and how to be able to make a meal, these are important life skills.
"They have to run their own race, they have to have their own experience."
Julia deals with being a parent in Ben Is Back, although her son in the movie, played by Lucas Hedges, is a troubled young man battling a drug addiction.
I asked Julia if her children even knew about her life as, well, Julia Roberts – Oscar-winning A-lister.
She says she likes them to know her as "mum" rather than "Julia", which she said would be "a demotion".
"They're not up to speed on what I do out of the house," she explained. "They don't think I leave the house very much, in fact.
"As they know the people I work with as very good friends, it seems like I hang out with my friends all day.
"What a great job."
Yeah, sounds alright, Julia!
There's been a lot said recently about the types of roles offered to women, and how they're improving.
Julia is now being pitched more motherly roles, but she insists she's not anywhere near past it.
"I don't remember going from being offered the girl part to being offered mum parts," she said.
"I'm still a pretty rad chick. I can't just be a mum. Mum's gotta have some fun with dad. That's why God invented babysitters."
Julia told me she really bonded with Ben Is Back co-star Lucas.
"If I had a long car-ride I could reach out to Lucas for a super-rad playlist to impress," she laughed.
She revealed she's also a fan of a recent new member of the Best Actress Oscar-Winner Club, Olivia Colman.
"She's so fantastic and I was just absolutely thrilled when she won," said Julia.
"When people are that caught up in a moment I think it's so special and unique that we get to be witnesses to that."
Ben Is Back is good – I've watched it twice now!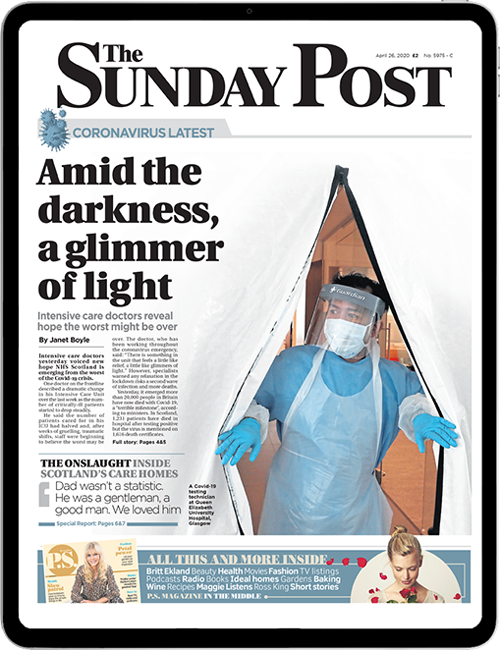 Enjoy the convenience of having The Sunday Post delivered as a digital ePaper straight to your smartphone, tablet or computer.
Subscribe for only £5.49 a month and enjoy all the benefits of the printed paper as a digital replica.
Subscribe