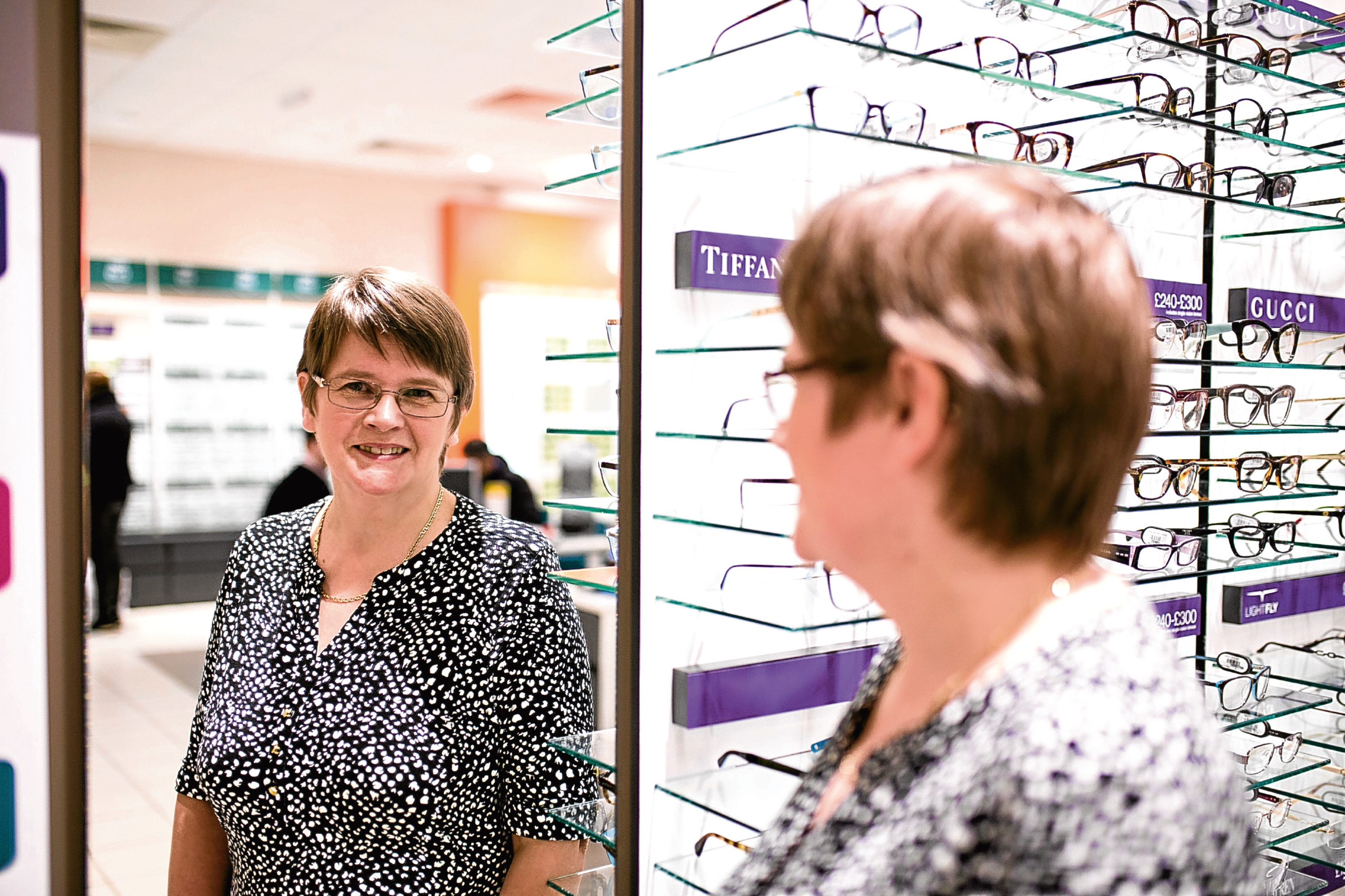 MARION COULL was having what she thought was a routine eye test when she was swiftly referred to hospital.
The optician had spotted a narrowing in the drainage angle of the Ayrshire mother-of-three's eye.
Nothing to be too concerned about, you might think, but it actually put her at risk of acute narrow-angle glaucoma and possible blindness.
After seeing the consultant at Ayr Hospital, Marion, from Kilbirnie, was advised to have preventative surgery.
Otherwise, her sight might deteriorate if the fluids on her eye couldn't drain. And if the situation was left, the optic nerve transmitting images from the eye to the brain could be damaged, resulting in a potentially permanent loss of vision.
Gran Marion said: "It was quite a surprise as I didn't have any issues with my vision. But I know you can't always tell what's going on with your eyes simply by how they feel."
The 58-year-old school classroom assistant went through a procedure called laser peripheral iridotomy, which creates a small hole in the iris to help open the drainage angle. She was only off work for a week to recover.
"With three children and one granddaughter I have a very active life," said Marion. "I juggle family and work with my hobbies, which include reading, walking and crafts.
"I'm so grateful because if the optician hadn't been so thorough I could have developed glaucoma and lost part, if not all, of my sight, which is just an awful thought.
"What's frightening is I had no symptoms, so I would urge others not to wait until you have something noticeably wrong with your vision before having an eye test."
That's advice Leslie Philp, from Edinburgh, would agree with.
The 80-year-old grandfather's optometrist, Nalini Kayani, spotted an unhealthy rise in pressure behind his eyes. Although he hadn't experienced any symptoms associated with glaucoma, like blurred vision or pain, the rise in pressure could have resulted in damage or blindness if left untreated.
"I was surprised to be referred to hospital because I had no impairment and my range of vision was the same," Leslie said.
"But my mum had glaucoma and I know the condition can be hereditary, so more testing was the right thing to do."
He was diagnosed with the most common type of glaucoma, primary open angle, and was prescribed drops which he has to dispense into his right eye each evening.
Optometrist Nalini said: "Early detection and treatment for glaucoma can save sight. Over 90% of people who are diagnosed early will retain useful sight for life – just like Leslie."
The advice comes at the beginning of World Glaucoma Week.
As part of the awareness drive, Vision Express takes its high-tech mobile testing unit, the Vision Van, to Glasgow's St Enoch Square on Wednesday and Edinburgh's Festival Square on Thursday. Open from 9am to 5pm both days, passers-by are invited inside for a free eye test.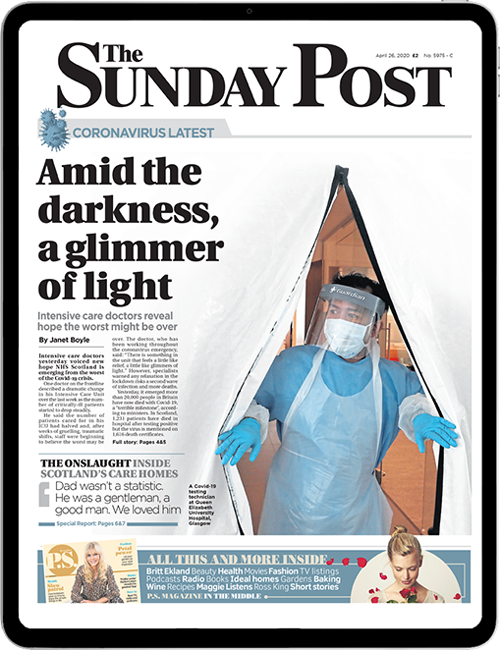 Enjoy the convenience of having The Sunday Post delivered as a digital ePaper straight to your smartphone, tablet or computer.
Subscribe for only £5.49 a month and enjoy all the benefits of the printed paper as a digital replica.
Subscribe