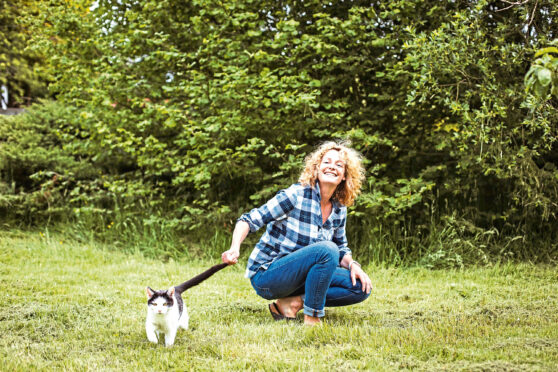 Moving house is always stressful – never mind doing it in the middle of a global pandemic.
In A Country Life For Half The Price, we see the emotional investment people put into making such daunting decisions, as Kate Humble meets families who are leaving the busy city behind, and learns their heartwarming reasons for doing so.
The second series of the Channel 5 show follows ambitious moves from places such as Reading and London, to the likes of Carmarthenshire and Somerset, with the empathetic London-born presenter Kate Humble on hand to help the families try to find their feet.
Homebuyers being driven out of cities and into the countryside is firmly at the centre of this series, and the pandemic-driven trend is set to continue.
"The pandemic has been a very big reminder of how much, as a species, we need open space," she said. "We like contact with nature; it is good for our mental health.
"The sad fact is the pandemic isn't over, it's going to be a factor in our lives for probably a long time, and it may be the first of others. We don't know that – but what we do know is we've got to come up with mechanisms that allow our lives to be as healthy and happy as possible."
Many of the decisions made in this show come from the heart and Humble's empathetic nature meant she was desperate to comfort her guests.
"It's awful – you have to sit two metres apart while somebody is saying, 'I'm really struggling with this', and you just want to go up and give them a great big hug. I've had to do a lot of virtual hugging."
Humble speaks not just as someone who cares, but from experience, too. She and her husband Ludo moved from London to their home in rural Wales. It was a difficult decision, but one she doesn't regret.
"We had a good network of mates in London and we had a life there," she added. "It's just it was a life I absolutely didn't want, which makes me sound incredibly selfish. But I knew I couldn't stay, and I needed to be back in a rural environment because that's where I feel comfortable and happy.
"We moved to a part of the country that neither of us knew. We took on a smallholding; having never looked after pigs or anything like that before, suddenly that's what I do first thing in the morning. I got up at 5.45am this morning, I went running with my dog, I fed my pigs, I mucked out my hens, ordered some straw. It's a very different sort of life, and I love it."
---
A Country Life For Half The Price, Channel 5, Tuesday, 8pm.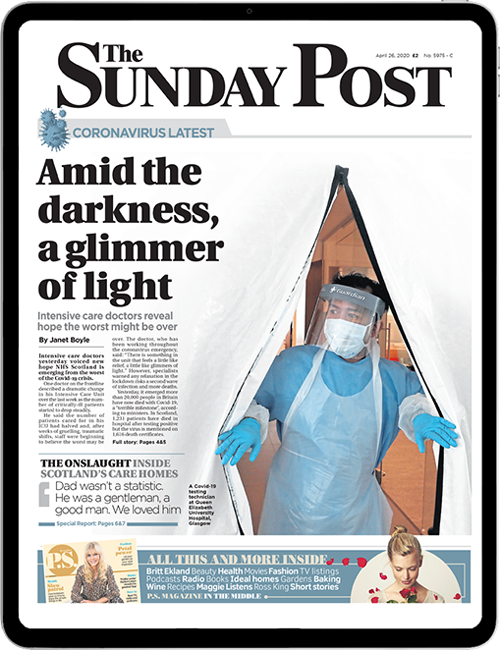 Enjoy the convenience of having The Sunday Post delivered as a digital ePaper straight to your smartphone, tablet or computer.
Subscribe for only £5.49 a month and enjoy all the benefits of the printed paper as a digital replica.
Subscribe