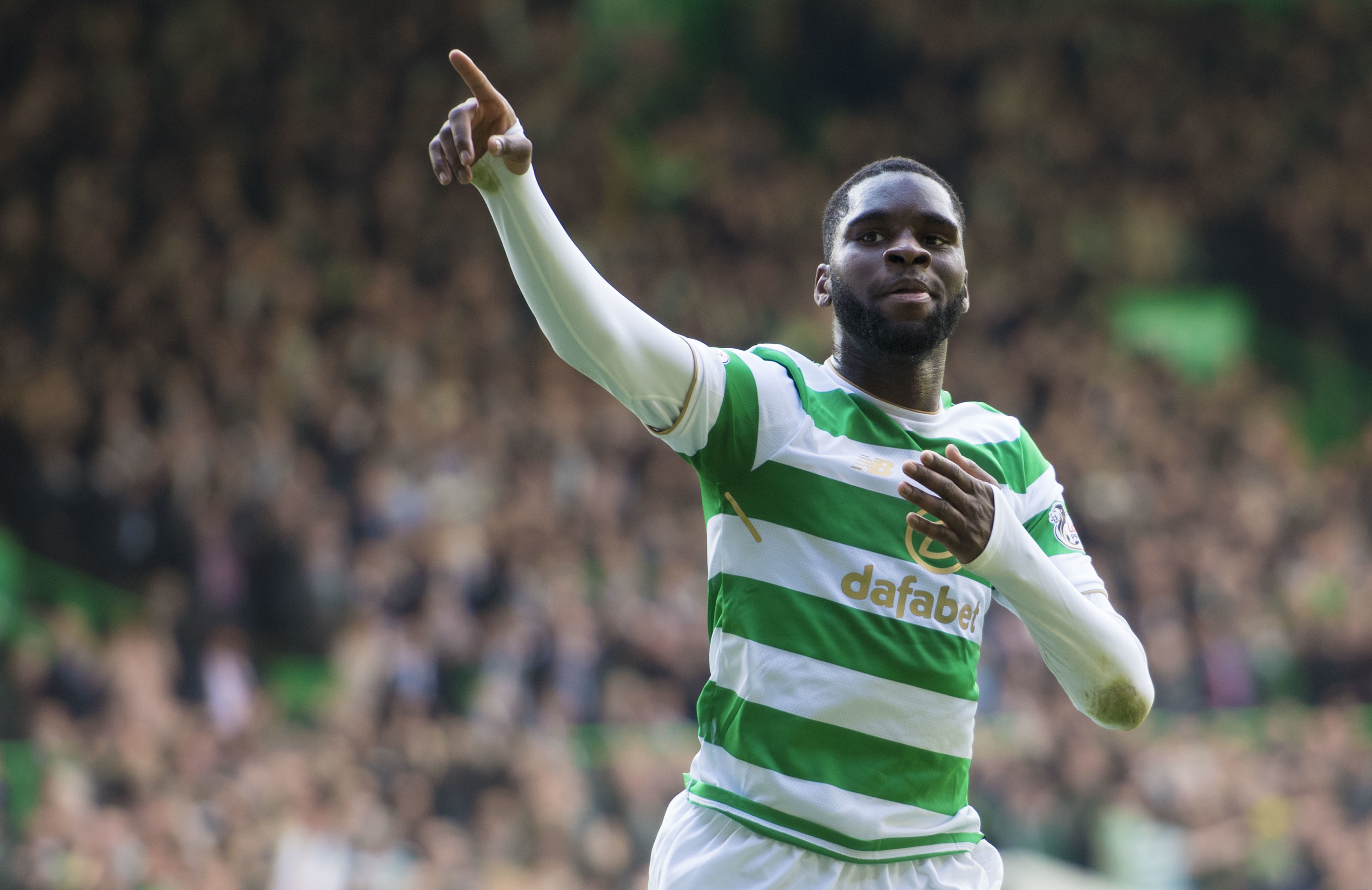 Christopher Jullien faced some of the best strikers in the world during his time in France, including PSG superstar, Kylian Mbappe.
But the Celtic defender reckons team-mate Odsonne Edouard has the potential to be as good as any of them.
Boss Neil Lennon will again ask Edouard to lead the line when Cluj return to Parkhead on Europa League duty on Thursday, less than two months after knocking the Hoops out of the Champions League.
And his compatriot Jullien believes the frontman is the real deal.
"Odsonne is a striker who can really do anything," said the former Auxerre, Dijon and Toulouse man.
"He is really good with the ball, he has improved his ability to keep it away from the defender, and he is stronger. That is really good for us.
"He is on his way to being, for me, the best striker in our league. He is going to show that in European games too.
"Can he reach the same level as Mbappe? I think so, yes. I've played against a lot of strikers and I have definitely not met many who are as complete as Odsonne.
"He is quick, skilful and powerful. Sometimes there are really powerful players who are not so skilful. But he is a complete striker.
"We all know that big players come to life in the big games. He has done very well since the beginning of the season. We will cross our fingers that he keeps going."
Jullien didn't feature the last time Cluj were in town and watched from the bench as his new side's Champions League dream ended in tatters.
But he believes having the Romanians back so soon in the Europa League gives the Celtic players the perfect chance for revenge.
"We know it's going to be a good game," added the 26 year-old. "It's a good chance for revenge after what they did to us. I'm sure the team is going to be focused.
"Cluj came to our house and beat us. Whenever a team comes here, and does that, it's going to remain in the corner of our minds.
"We know the Champions League was a big goal for the club, so it was a mis-step for us in that game. That was hard for us. They celebrated and enjoyed their victory at our place and we were mad after that. For sure, it's going to be a revenge game."
There were some eyebrows raised when £7 million signing Jullien wasn't selected for such a big tie, but the player himself admits he wasn't ready.
"Of course, like every player, you don't like to be left out," he admitted.
"It was the choice of the coach. In that moment, he decided I was not ready and not fit enough.
"I told him I totally agreed with his decision and I'm sure the team he chose was the best to go out and compete. We just came up short. But we know what we have in front of us and I'm sure we are going to be ready."
Jullien admitted the Celtic players laughed when they were drawn to take on Cluj again so soon. The Romanians then went on to beat Lazio in the first group match to show how dangerous they will be on Thursday night.
"I wasn't with all my team-mates at the time of the draw, but in the locker-room we were pretty confident because we know the quality we have here. We just laughed a little bit at playing Cluj again.
"The Europa League is a tough competition. Every team fights for everything. Cluj showed they are a good team by beating Lazio. The result was a little bit of a surprise but we know Cluj are a good team.
"We are going to be ready for them, but we have to be focused on what we have to do. We will prepare well I'm sure."