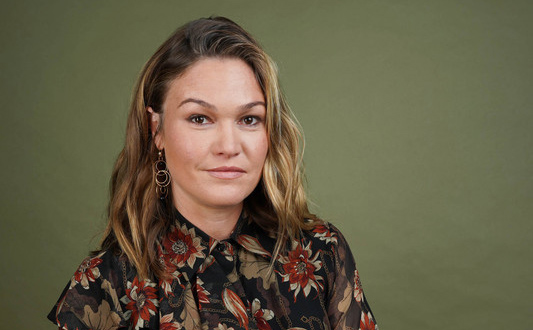 Since making her film debut 25 years ago, Julia Stiles has proved herself to be a star with staying power.
Equally comfortable in everything from teen comedies and action movie blockbusters to art house movies and a Golden Globe-nominated TV run, the 40-year-old actress is as much in-demand now as she was a quarter of a century ago.
Yet Stiles believed, at one stage in her life, that her career would be over by now, such was the narrowing of role options for women as they grew older.
"When I was starting out as an actress, I wasn't so secure in the idea that I would have a career at 40," she admitted. "As a woman, you would fit either as the ingénue or the mothers, but there is a lot more variety out there for women these days.
"There has been 100% more positive than negative change in the industry (during my time). We are seeing so many great changes in terms of more diversity in storytelling and more women behind the scenes.
"My women peers now are doing some amazing work and those opportunities seem to be bigger and better for women past the ingénue age.
"There have been technological changes, too, where everything is streamed now, and in the advancements of social media – that has its own pitfalls, but there is something really refreshing about having a direct voice to your audience."
Stiles' new movie is The God Committee, a hard-hitting and thought-provoking drama in which she co-stars with Frasier's Kelsey Grammer. They play two members of an organ transplant committee that has one hour to decide which of three patients should receive a donor heart.
Based on a play, the film, directed by Austin Stark, examines how each of the committee struggles in the years afterwards with the decision they made.
It's the latest weighty role for New Yorker Stiles – the eldest of three children to an artist mother and elementary school teacher father – who began acting when she was 11 at the La MaMa Theatre Company.
She appeared in a Cyndi Lauper music video when she was 12 and in six episodes of children's TV series Ghostwriter before making her film debut in 1996 in I Love You, I Love You Not, alongside Jude Law and Claire Danes.
She played Harrison Ford's daughter in The Devil's Own but her breakthrough role came in 1999 teen comedy, 10 Things I Hate About You, loosely based on Shakespeare's The Taming Of The Shrew, and co-starring the late Heath Ledger, and Joseph Gordon-Levitt. She won an MTV Movie Award for best female breakthrough performance.
There followed another teen hit, Down To You, and Save The Last Dance, which won her another MTV accolade, this time for best female performance, for her role as an aspiring ballerina forced to leave her home after her mother died.
But Stiles was already showing she wasn't willing to just play it safe. In between the teen movies, she was taking on the role of Ophelia in a 2000 version of Hamlet and as Desdemona in O, a 2001 version of Othello, as well as a dark role in David Mamet's State And Main, and on stage in London and Broadway in Oleana.
It's a trend that Stiles has continued with throughout the past 20 years, going from playing Nicky Parsons in four big-budget Bourne films alongside Matt Damon while also choosing indie projects like Closed Circuit and Out Of The Dark.
Now, having had time to reflect during the pandemic lockdowns, she is ready to focus on the next stage of her career.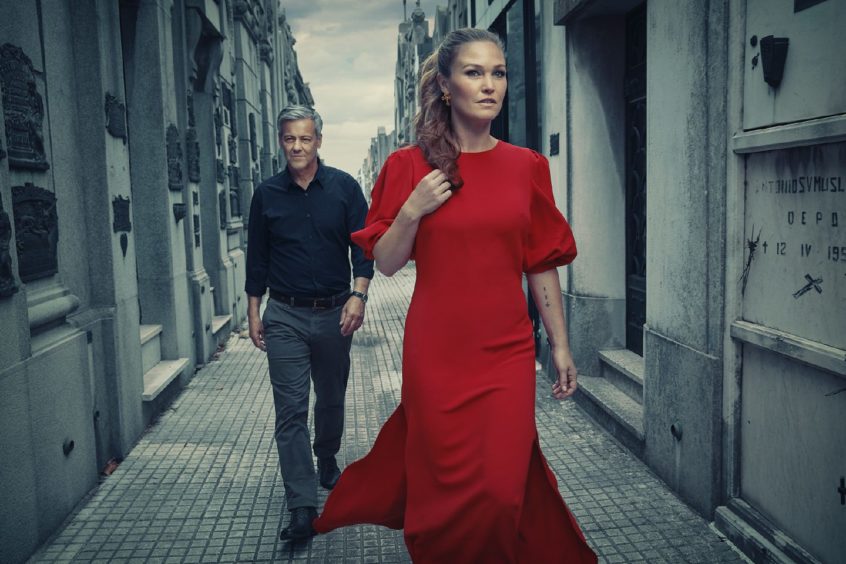 "It's made me prioritise, especially if you have to go through all of the testing and protocols on sets now – it makes you think this better be worth it," she said.
"I've been wanting to direct a movie for a while, and I finally found a book that I think is beautiful, and I adapted it.
"This will be the first movie I direct, and as soon as I finished the second or third draft at the beginning of the year, I wanted to make this a priority."
That film is Wish You Were Here, a romantic drama based on the bestselling book by Renee Carlino.
"It was so invigorating to be doing it," said Stiles, who graduated from Columbia University in 2005 with a degree in English literature while juggling her film work. "I had the template of the book, so it was a question of how do I rejig these beautiful scenes and ideas and characters into something that fits a film format.
"It was totally rewarding, and a culmination of all the years I've spent making movies. Usually it's so collaborative and I'm answering to a director, but I was able to just be alone at a computer and imagine this thing I wanted to create.
"We're in early stages and are still casting, but I think we will be filming in the spring of next year – we need warm weather for it."
Stiles, who has a son, Strummer, with her husband, camera operator Preston Cook, found herself busier in lockdown than she anticipated.
She said: "I went back to work sooner than I expected. I made Esther, a prequel to The Orphan, last November. I was very reluctant to do it, mostly because I was nervous to be working in Covid. I remember thinking at the start of the pandemic that I wasn't going to be working for a while, but then the movie industry figured out a way to keep productions going.
"I also did work on an animated show that is part of the How To Train Your Dragon series. So I was off a lot during the pandemic but also working plenty – and actors are used to the time off, it's part of our career.
"The first few months of the pandemic were strange and I went a little stir crazy, like most people. But I have a toddler, so I didn't need to invest in a hobby. It was a blessing that he kept me really busy and a lot of the entertainment, education and stimulation fell on me as opposed to him being able to go to the playground or on play dates or to school.
"Luckily, my husband is Canadian, so we rode out a lot of it there, and by summer time we were able to go out more and find a little bit of a semblance of normal life."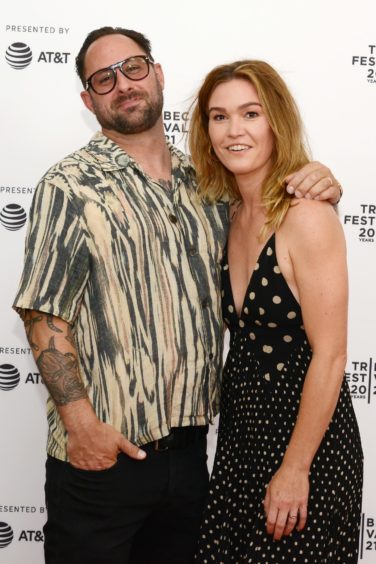 While a trip to Canada was a nice change of pace, coronavirus has brought an end to Stiles' glossy Sky Atlantic drama series, Riviera. She played art curator Georgina Clios, whose life is upended when her billionaire husband dies in a yachting accident. As she tries to uncover the truth about his death, she becomes caught up in a world of lies, crime and double-dealing.
Stiles added: "I loved working on that show for so many reasons and it was so much fun while it lasted, but it won't be coming back for a fourth series.
"There was talk last year of doing another season in Italy, but it was too much of a risk with Covid and all the unpredictability. I don't think they could wrap their heads around how to make such an international show.
"But it was such a privilege and gift, living in the south of France, as well as Venice and Argentina for a good amount of time. It was magical."
---
Signature Entertainment presents The God Committee on digital platforms from tomorrow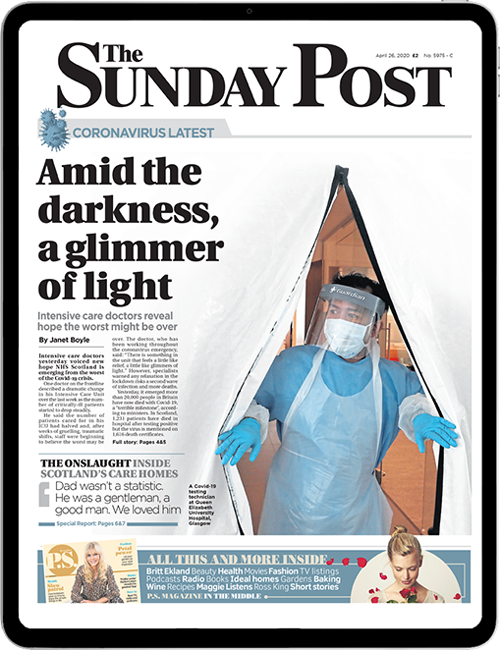 Enjoy the convenience of having The Sunday Post delivered as a digital ePaper straight to your smartphone, tablet or computer.
Subscribe for only £5.49 a month and enjoy all the benefits of the printed paper as a digital replica.
Subscribe