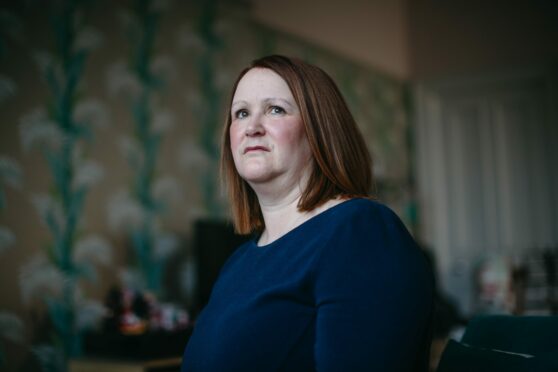 Scotland's juries are failing rape victims and judge-only trials must be considered to ease an appalling conviction rate, one of the country's most influential law professors warns today.
Of 45 rapes and attempted rapes reported to Police Scotland each week only two can expect to end in a conviction and Professor Fiona Leverick fears the prejudices of jury members are unwittingly sabotaging justice.
The academic, whose research was cited by Lord Advocate Dorothy Bain before she triggered a review of how cases involving sexual violence are prosecuted, believes the persistently low conviction rate for serious crimes of sexual violence justifies radical change.
Official figures reveal 2,343 rapes and attempted rapes were reported to the police in 2019-2020 but only 300 of the allegations were taken to court and only 130 led to conviction. The case against almost a quarter of the alleged rapists was found not proven.
Leverick said her research, conducted with colleagues, into how juries deliberate and decide verdicts, revealed how seriously members take their responsibilities but also highlighted worrying misconceptions about how victims should respond to being attacked.
She said: "Our study is not the only one which has raised such issues and they all show prejudicial views are preventing convictions in rape cases. Judge-only trials would be one way of addressing the problem.
"Even if judges held prejudices, they have to set out reasons for a decision, which juries do not have to do. Judges would not be able to base their decision on prejudice.
"It could be those who are dismissing judge-only trials are not taking the problem seriously enough and there seems no doubt there is a problem."
Only 5.5% of reported rapes lead to a conviction while the conviction rate for those cases that reach court is 43% compared to 88% for all crimes. Last week, Bain told Holyrood's criminal justice committee there should be a public debate on how rape trials are conducted, including the possibility of removing the jury and Scotland's controversial third verdict, not proven. The Scottish Government has promised a consultation in the spring.
The Lord Advocate has previously highlighted the research into juries saying: "Judge-led trials don't impact on the right to a fair trial. We need to look at the suitability of a jury to prosecute a case. We should be properly informed by the work done by Fiona Leverick."
The calls to consider judge-only trials for serious crimes and the removal of a third verdict have already prompted concern and criticism from defence lawyers and human rights groups.
However, Leverick believes her research has highlighted serious concerns over how juries weigh up guilt and innocence in trials involving sexual violence.
The academic was one of a team of three who used mock trials to conduct a research project into jury behaviour, and said watching the way they discussed evidence in rape cases was a sobering experience. She said the research revealed commonly held misconceptions including that if a woman does not put up a fight, or if an attack is not reported immediately, it can not be rape.
Leverick, with Glasgow University colleague Professor James Chalmers, and Professor Vanessa Munro of Warwick University, was commissioned by the Scottish Government to carry out research initially focused on how juries understood the not proven verdict. The team used professional polling companies to recruit hundreds of volunteers, via public and door-to-door work. Videos of trials were made and mock juries were set up in buildings made to resemble courts.
Logjammed cases: 85% involve sexual violence against women and girls
Leverick said: "We tried as closely as possible to the real thing to recreate trials, one for assault and one for rape, and then sent juries out to reach their verdicts. We recorded their deliberations and it was fascinating. It gave me faith in juries as they took it extremely seriously and talked through the evidence, in many cases agonising over their decisions.
"However, watching the deliberations of the 32 juries in the rape case which we set up was a sobering experience. There was existing evidence that the way juries discuss evidence in such cases was highly problematic and our research showed this too.
"It's not a criticism of the way juries behave as such, and more about the fact that a lot of people hold views about how a rape victim will behave which are simply wrong.
"I don't necessarily blame people for that, but there needs to be education. Some of the comments were quite worrying. A significant number of jurors believe that if a woman doesn't fight back it can't possibly be rape. That's just not true because psychological evidence shows that, when faced with a trauma, people can freeze. Many jurors assume that there are going to be injuries to the alleged attacker and a lack of evidence of this, or if someone hasn't screamed or shouted for help, means an alleged attacker is not guilty.
"There are also myths around delayed reporting, with jurors believing that if an attack is not reported immediately, it can't have been a rape. Again, we know via extensive research that this is not true and one reason people may not come forward immediately is because they know they're going to have to go through the further trauma of a prosecution.
"Many jurors also believe false allegations are common and, while they probably do happen, I would be very surprised if they are as common as our jurors thought. Also, the burden of proof required for a conviction is beyond reasonable doubt yet many of our jurors seemed to want to be absolutely 100% confident. That's a very difficult, if not impossible, level to achieve in any case."
Fewer than half of rape and attempted rape trials held last year resulted in a conviction, compared to an almost 90% overall conviction rate. Leverick concluded from the study that juries were failing rape victims. A report by Lady Dorrian, Scotland's second most senior judge, this year also recommended single-judge rape trials be piloted.
"Lady Dorrian's report contains evidence from trial judges who said, based on the evidence, they could not understand how juries in some rape cases had decided to acquit," said Leverick. "If we are to reject judge-only trials, there is an onus on us to come up with some other solution, perhaps including jury education."
Leverick was unconvinced the move could help in any huge way to clear the massive backlog of cases in Scotland's courts, many of which are related to violence against women.
"Judge-only trials might help but there's only a limited pool of judges. I don't think the backlog is a great reason for introducing judge-only trials. It's more an issue of trying to tackle juror prejudices."
Leverick said her research had raised concerns over the not proven verdict which is now subject to consultation. She said: "In the cases we set up, we had 64 juries in all. Some had only a guilty or not guilty verdict available, while others added in not proven. We found that, if we took away the not proven, there were more convictions. If jurors didn't have not proven, they were more likely to go to guilty than not guilty.
"This is in line with concerns that not proven, in effect, gives jurors the chance to sit on the fence.
"I would end the not proven verdict, not just because of its impact in rape cases. It also comes across as putting a stigma on a person who, in law, has been acquitted. It's also been suggested that jurors use it as a get-out verdict when they can't agree, and end up saying, 'let's just go for a not proven'. Cases should either be proven beyond reasonable doubt, or not. There's a lot of opposition to abolishing not proven but there is now the political will to really act."
However, the calls for judge-only trials and the abolition of the not proven verdict have prompted criticism from defence solicitors and advocates who question the value of the research and warn trials without juries will undermine public faith in the justice system.
Tony Lenehan, president of the Scottish Criminal Bar Association, said: "The research from Fiona Leverick and colleagues involved pretend jurors hearing pretend cases as the law doesn't allow research with real jurors in real cases. Important academic voices add to our own doubts about the validity of this type of limited inquiry.
"It is disappointing to see the Lord Advocate embrace uncritically the stated findings of the mock jury work, where academic peers have expressed substantial misgivings.
"Rape trials are among the most serious allegations a person can face. When convicted, aside from jail, they will be subject to sex offenders' registration for the rest of their life, truly a form of life sentence. An argument based on economy or expedience rings hollow at that level.
"No type of High Court trial needs the input of our society more than rape trials. No other type of trial routinely features such nuanced and subjective viewpoints of witnesses, enmeshed within utterly modern social dynamics. No entity is better placed to decipher such evidence as a jury of 15 people from all walks of life.
"Jury-less trials in rape cases is a terrible idea. It seems to prioritise the voices of an emotionally invested minority, undermined by, rather than supported by, evidence and experience. It will dilute public confidence in justice and, in the long term, is likely to achieve the opposite of what it hopes."
Human rights lawyer Helena Kennedy QC, who is carrying out a review on behalf of the Scottish Government to determine whether misogynist abuse should become a standalone offence, has also expressed doubts about judge-only trials. In an interview last year, she said: "Having a group of people bringing their experiences to bear on a problem has considerable value and creates better justice.
"That's not to say there haven't been times when I've been surprised by a jury's verdict. Women complain that juries haven't dealt fairly with rape trials, but that's partly to do with the fact that juries bring the values of a community to bear on the law. That's its strength and its weakness, but it's a weakness I'd live with rather than just have one judge."
Figures for many crimes in Scotland are going down but sexual offences continue to rise, and are at the highest level since 1971, the first year when comparable figures were compiled.
Sandie Barton, director of operations at Rape Crisis Scotland, said: "For survivors across Scotland this situation feels like it's at breaking point. Though there are repeated calls for victim-survivors to come forward, the significant backlog means they're required to put their lives on hold for years for a slim hope of justice.
"Research has also found that problematic jury attitudes towards rape complainers exist and that inaccurate expectations of how people respond to rape influence deliberations. No reasonable person could look at the current landscape and conclude that doing nothing is the best option. We need political will and bold solutions, including the consideration of judge-led trials, and we shouldn't accept less."
The Scottish Government said: "We will hold a consultation on sexual offences and victim rights in the spring. Any decision on the way forward, and which would require legislation, will rightly be a matter for the Scottish Parliament."
---
The crisis
The persistently low conviction rate in rape trials in Scotland's High Court has prompted concern and promises of action for years.
Five years ago
In 2016, Edinburgh Rape Crisis Centre publishes A Woman's Story, a rape victim's powerful 32-page account of how she was failed and failed again by police and prosecutors at every stage of the process towards trial where a jury delivered a not proven verdict.
She concludes: "I decided against a long list of recommendations because I was concerned that individuals/agencies/organisations/influential people who were not included on my list may display a level of arrogance and believe they are delivering a great service.
"I feel there are many areas where institutional and individual work needs to be done. Only then will the strategic and attitudinal change begin to filter through and change the experiences of each individual finding a way to survive our legal system.
"I'm told by my support worker that it is common for women to describe their experiences of the legal process as like being raped again. Elements of each stage feel like being violated again and again and again."
In response, Michael Matheson, then Justice Secretary, said: "Rape has a devastating impact on the victim and we do not want the trauma to be extended into the victim's experience in the justice system.
"At a time when victims of sexual offences have increasing confidence in reporting to the police, this new statutory requirement for judges to give jury directions in certain sexual offence cases will make a real difference in ensuring juries approach court evidence in an informed and balanced way."
The persistently low conviction rate in rape trials in Scotland's High Court has prompted concern and promises of action for years.
Last week
Lord Advocate Dorothy Bain warned of an increasing backlog of cases involving allegations of male violence against women and girls, concluding: "I do consider we need to take a radical step."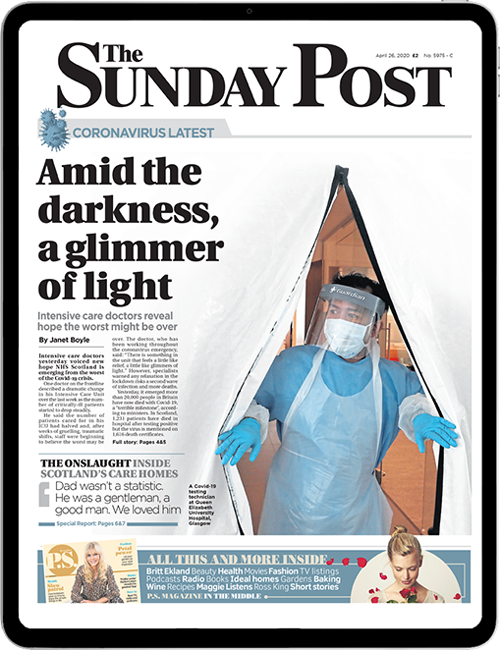 Enjoy the convenience of having The Sunday Post delivered as a digital ePaper straight to your smartphone, tablet or computer.
Subscribe for only £5.49 a month and enjoy all the benefits of the printed paper as a digital replica.
Subscribe