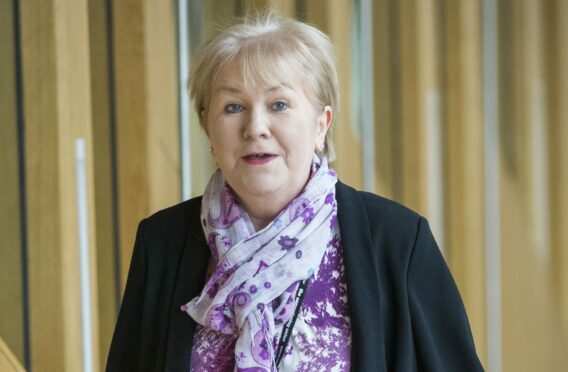 Most MSPs privately do not support gender law reform almost certain to be passed this week, according to Johann Lamont.
The former leader of Scottish Labour, who served as an MSP for over two decades, said: "My sense is there's not a majority in the parliament in favour of it, and that's because I don't hear many people actually arguing for this.
"I also find it hard to believe anyone really thinks that it's a good idea to have a convicted male sex offender in a women's jail."
After two days of debate, MSPs are due to vote for the final time on Wednesday on legislation reforming how trans people can legally change their gender. Opponents fear women's safety will be at risk in same-sex spaces such as changing rooms, hospital wards and prisons as a result of the bill.
Lamont, who retired from the Scottish Parliament last year, is a director of Beira's Place, a new support service for women who have suffered sexual violence, funded by JK Rowling, another critic of the gender ID legislation.
She said it was not a foregone conclusion that the laws would be passed without significant changes. "This is not done until it is done," said Lamont.
"There are very serious people right across the chamber who are wrestling with this, and when there are SNP MSPs rebelling, that begins to affect everyone.
"The Labour Party manifesto is full of commitments around issues like single-sex spaces and understanding women's health. But if you have dismantled what the difference between male and female is, how do you even begin to meet those commitments? That's what people need to think about now."
The Gender Recognition Reform (Scotland) Bill removes the requirement for a medical diagnosis of gender dysphoria as a condition of acquiring a gender recognition certificate.
It also reduces the minimum age of applicants from 18 to 16 and limits the amount of time most applicants need to live in their acquired gender from two years to three months.
Labour is planning a number of amendments to the bill, including the safeguard that the Registrar General must reject an application from a 16-year-old if satisfied it is being made under coercion.
Labour MSP Martin Whitfield said: "We have a duty to make sure this bill works for young people in Scotland.
"This means ensuring there are appropriate safeguards in place for 16 and 17-year-olds, as well as affirming the rights of trans young people."
Nine SNP MSPs rebelled in October and are unlikely to support the bill this week. They included Ash Regan, who resigned as community safety minister.
She told The Times yesterday the effects of the reforms would be "chilling" but that a lot of women didn't want to speak up because of the potential backlash.
Scottish Conservative equalities spokesperson Rachael Hamilton said: "We know many SNP and Labour MSPs harbour similar fears as Ash Regan.
"They should follow her lead and vote with their conscience."
Sturgeon has insisted there is no evidence to suggest that men will abuse the reforms to target women. Last week she told MSPs that the bill is about making a process that already exists for trans people "much more humane and less invasive".
The SNP said: "As is normal practice, SNP MSPs are expected to support government legislation."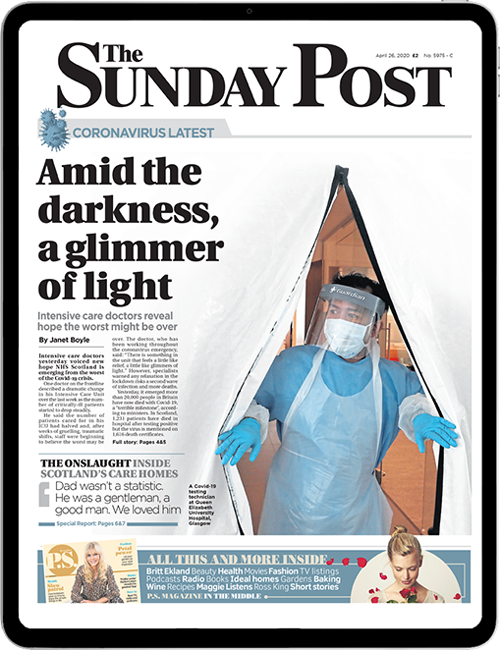 Enjoy the convenience of having The Sunday Post delivered as a digital ePaper straight to your smartphone, tablet or computer.
Subscribe for only £5.49 a month and enjoy all the benefits of the printed paper as a digital replica.
Subscribe