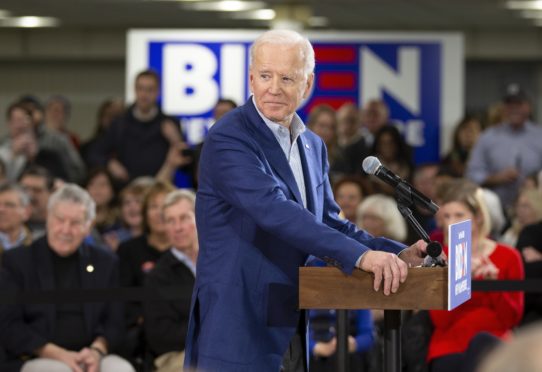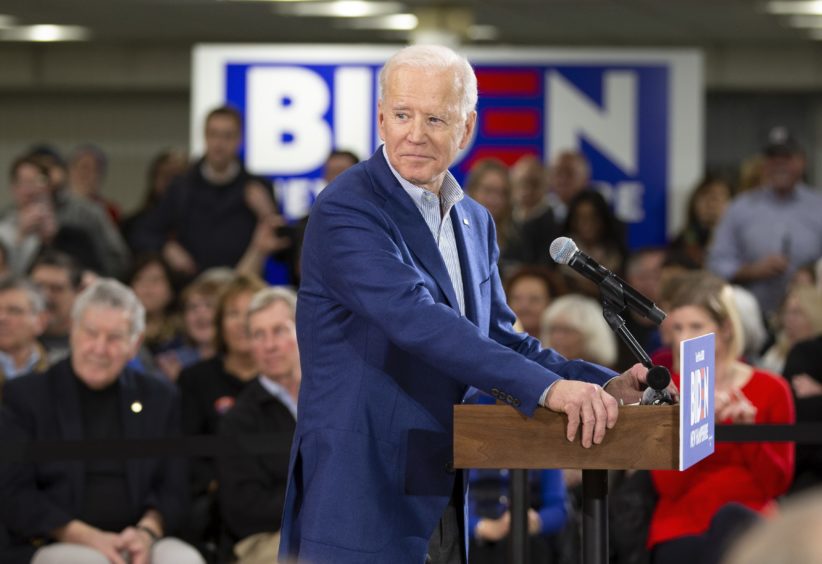 There are nine days until the most important US presidential election in living memory and Joe Biden is the firm favourite.
Polls have him well ahead although, analysts insist, pivotal states capable of swinging the election look closer.
Yet, when asked, more than half of Biden supporters say they're voting for him because of who he isn't: Donald Trump.
Despite being the former vice-president, and seemingly weeks away from the most powerful job in the world, who Biden really is remains unknown to many voters, according to his biographer. "There are Americans who are still at this late point in the campaign just tuning in and beginning to really think hard about who Joe Biden is beyond the fact he is the anti-Trump," says political writer Evan Osnos.
"There are definitely Americans who look at him and ask if he has the energy and drive to tackle the crises we're dealing with. Does he have the ability to understand the demands of a younger generation?"
Osno's biography, Joe Biden: American Dreamer, explores the 77-year-old former senator's life and half-century-long career in US politics. "Biden and Donald Trump are opposites in a lot of ways, but where they are especially different is that Trump ran for president and won partly by demonising the nature of government itself by saying that it is an impediment to your prosperity and freedom.
"Whereas Joe Biden says to people, 'No, I believe there is possibility and dignity in public service and in government and that, if we do this right, we can actually make your lives better, not worse."
Biden's life has been marked by personal tragedy and this has made him an empathetic figure. In 1972, a truck ploughed into a car with Biden's family inside. His wife Neilia and one-year-old daughter Naomi were killed.
Then, in 2015, his son Beau, a rising political star and Iraq war veteran, died from a brain tumour.
"And Biden comes to this with a huge number of scars on his spirit. This is a guy who has been through hell," says Osnos. "But these are the elements which make him a stronger politician, not a weaker one.
"He's been through so much in his life. It has relieved him of some of that somewhat solemn self-regard and he's willing to listen more than he would have done 30 or 40 years ago."
One thing Biden does have a reputation for is gaffes. But this isn't necessarily a negative. "He's almost incapable of doing the usual Washington spin-doctoring," says Osnos. "He sometimes just says what occurs to him. There was an event at the White House about trying to curb domestic violence, and he departed from his text and said, 'You know where I grew up, if a man raised his fist to a woman, we would knock the hell out of them. Excuse my language'.
"And it was one of those moments where it's kind of hard not to find that appealing. A guy who frankly says how he actually feels about something."
However, Osnos says there is often a canny political operator behind these gaffes. One of Biden's strengths is understanding the mood of the American public.
It is reflected in his political career. Initially he was opposed to bussing black students to segregated white schools. After changing his position, he now has strong support among the black community.
Choosing Kamala Harris as his vice-presidential running mate strengthens his hand as a progressive candidate, according to Osnos. "In many ways he became a face of this more progressive modern American government led by Barack Obama.
"Joe Biden believes it's part of his self-narrative that he is somebody who advances the cause of racial justice. He really takes pride in having helped the first black president in Barack Obama. And so he sees almost an inevitable next step in his life story as being somebody who can try to help us get over the pain and injustice we're dealing with.
"Choosing Kamala Harris to be his running mate is important. She would be the first black vice-president, the first woman vice-president, and the first Indian American vice-president. He is gesturing in some pretty dramatic ways that he believes the future is a multi-ethnic democracy."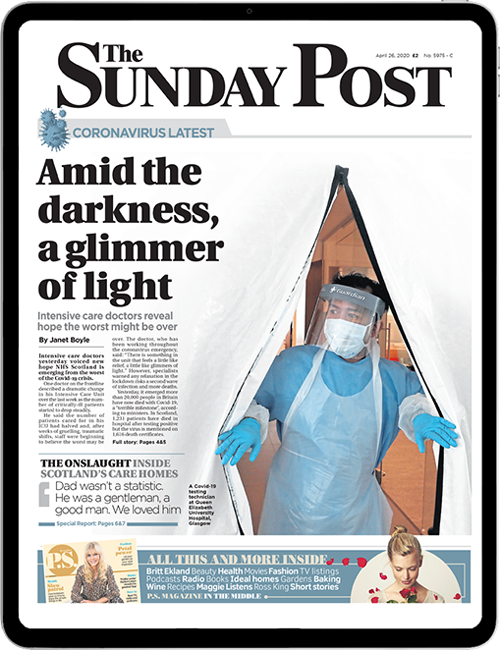 Enjoy the convenience of having The Sunday Post delivered as a digital ePaper straight to your smartphone, tablet or computer.
Subscribe for only £5.49 a month and enjoy all the benefits of the printed paper as a digital replica.
Subscribe