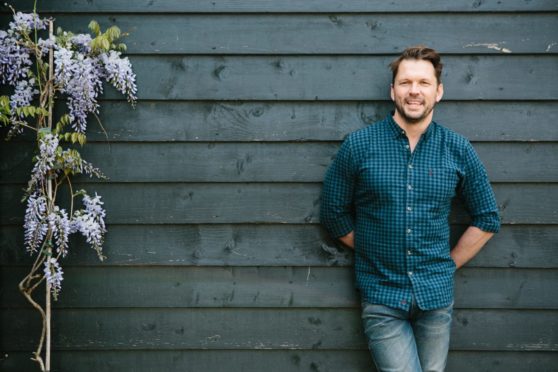 Farmer, TV presenter and cook Jimmy Doherty talks about reopening his businesses, travelling the world and protecting the rural way of life.
What was it like filming Spring At Jimmy's Farm during lockdown?
It was strange. All the crew were in Winnebagos in the car park, everyone eating lunch separately. You felt cut off from the rest of the world, in your own little bubble.
Do you think we'll see people continue to cook and bake at home now lockdown has eased?
You crave what you're denied, so people will have been going to restaurants and pubs, but I hope some of the elements to have emerged in recent times do prevail. There seems to be a real interest in cooking from home, as well as a connection to the outdoors and spending time in the garden, which became such a big asset. This time has brought out the best in a lot of people, and hopefully that remains.
You've spent nearly 20 years on TV while also running your farm. How do you reflect on that time?
I've done some mad stuff and been very lucky. I've been able to go round the world looking at how food is produced. I've visited a sugar cane farm in Brazil, seen camel farming in Kenya, wheat growers in Australia, and the arable vastness of California and Ohio. I try to bring reality into people's homes. It's not all about 'You should be eating this and that', I just want to show how it's produced and let people make up their own minds.
Are you inspired to try out some of the things you see on your TV travels at your own farm?
I'm a nightmare for it and it drives people mad at the farm. I'll come back and tell them I've a much better idea of how to do this or that! The biggest thing I get is the aspect of we can't view food production as a factory floor, we are working within the boundaries of nature and that has to be respected.
Why are you backing a National Farmers Union petition to protect British food standards?
The NFU is campaigning to ensure agricultural trade deals will meet British standards of food production, as most countries do not have the same standards as us. Otherwise all the hard work to maintain one of the safest food systems in the world – UK farming – will be undermined. If a huge importation of American goods at lesser standards comes flooding in, it's not a level playing field.
If you can produce a calf for half the price and bring the meat on to the UK market, which one will the consumer go for? British farming will go out of business. We can't lower our standards to be the same as America, because our biggest trading partner is Europe. We can't have it both ways – it's a difficult situation, so everyone should sign the petition.
---
You can catch episodes of Jimmy's Forest on Channel 4 at 5.30pm on Sundays