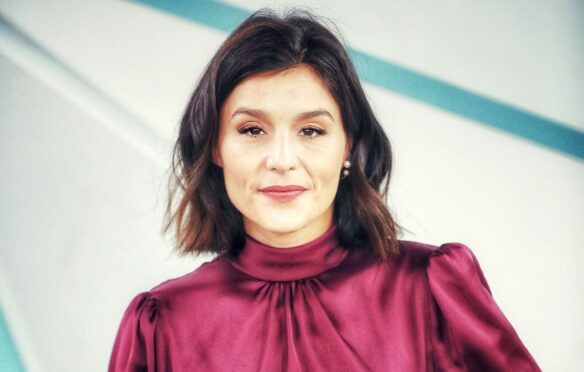 Jessie Ware's uniquely soulful voice was always going to make her a star.
Indeed, after starting out as a backing singer, her debut solo album, released in 2012, was quickly nominated for the coveted Mercury Prize, and the following couple of years were filled with sell-out live performances, critical acclaim, and a string of Top 10 hits.
But it was only after her musical career hit a wall that she found the project that would make her a household name, rubbing shoulders with everyone from Sandi Toksvig and Ed Sheeran to Paul McCartney and Tom Jones.
After her second and third albums failed to live up to the sales success of her first record, a financially – and, she has admitted, emotionally – costly American tour in 2018 made Ware put performing on pause.
Instead, she channelled her creativity into her recently launched podcast, Table Manners, which she hosts alongside her mum, Lennie.
Each episode sees famous faces (well, voices) visit Lennie's kitchen for "a bite and a bit of a natter" – not to mention copious amounts of wine, which has led to many a guest over-sharing in a way they would never dream of with journalists and the media.
The show, now in its 12th series, was a runaway success, and has been downloaded more than 30 million times, something which has been attributed to the Wares' funny and naturally charming personalities.
"It was just before there was this massive surge in podcasts, so we kind of got lucky," explained Ware with a laugh.
"It very much a case of, let's just try this, we'll have fun, and if it doesn't work, nobody listens to podcasts anyway. If I had known how big it would become, I probably wouldn't have started it, to be honest."
The first episodes, recorded in Lennie's south London home, featured Ware's friends – pop singer Sam Smith was the inaugural guest – but soon the likes of Nigella Lawson, Queer Eye's Antoni Porowski, and even Ross from Friends, David Schwimmer, were showing up to enjoy the now legendary cooking and conversation.
Ware believes the nature of the podcast – easy-going, unscripted and candid – was key to its success.
The 37-year-old explained: "It's just a really wonderful medium for people to be able to have nuanced conversations.
"Even though people come to us now for, you know, press opportunities, the conversation isn't going to be fully around that. I think that's actually really nice for the artists, the person, the guest. The don't have to talk about the same questions as every other press interview.
"Also, you know, it's a stranger in our house. Maybe sometimes I will know them or I'll know of them or they'll know of me. But, essentially we are on a blind date with someone, and navigating that can go really brilliant… or be an absolute dog's dinner! It's that feeling of everyone being around the table with you, just listening, which is really nice."
And, I ask, the wine doesn't hurt when it comes to guests opening up?
Ware replied with another laugh: "I think it's a little bit of both. It's a very open, warm atmosphere and environment when you come in. But, yeah, a few glasses of wine definitely don't hurt.
"Also I think people can see themselves, their dynamic with their mum or dad, in the show. It's fully unscripted – I mean, we're highly unprofessional in that sense, we don't prep anything – so it's very much what you hear is what you get. People seem to like that. So, we're just going to keep on doing what we're doing until people get sick of us."
The podcast has already spawned a popular cookbook (released in 2020 and described by Nigella Lawson as "a gorgeous book") and now the mother and daughter duo are taking the show on the road.
The six-date run of Table Manners Live kicks off in Edinburgh in April next year – and if fans want to taste Lennie's famous cooking, they should bag a front-row seat.
"The last time we did a tour, we had three sold-out shows at the Edinburgh Festival, which was amazing, but actually quite daunting for my poor mum, I think," said Ware, who is also heading out on tour to promote her latest album, What's Your Pleasure?
"I don't know how it's going to work post-Covid. For the last tour we made kind of little bits because I don't think anyone wants to eat a full roast dinner on stage with us. So, it'll be more picky bits, like a drinks party, canapés, you know? We always like to make a few extra so that whoever's near the front row, if they want, can have a little taste of something, too. I'd like to feed the whole audience, but it's just impossible."
Although they are joined by A-list singers, actors, artists and performers, the dynamic between Ware and her mum, a social worker, have made them the real stars of the show.
So, what's it like working so closely with family?
Ware said: "I sometimes take it for granted that we get to spend so much more time together. Sometimes I do feel like, OK she's a 70-year-old woman, maybe doesn't want to be cooking for this person and that person twice a week. Sometimes I think it can be quite exhausting for her. But once there's a good conversation going, she's really into it because she just loves meeting new people.
"It's been really, really special doing the podcast. We definitely disagree quite a lot, but that's just, you know, family dynamics. We navigate around that. It just makes me laugh that we're going on tour together, and, you know, she's 70."
We are speaking on what Ware describes as an "iffy week" as it's her first days back after maternity leave. In July, she and husband, Sam Burrows, welcomed their third child (a brother to their four-year-old daughter and two-year-old son, who the pair have chosen not to name publicly), so between recording the podcast, prepping for two tours and general motherhood, it's been a busy year.
"I'm talking about the podcast in the car on the way to the studio to do my other job as a singer, so it's a lot of multi-tasking," explained Ware, who punctuates her answers with the yawns of a new mum. "I'm in the studio this week and I did a night shoot for a music video yesterday, so it's just quite full on.
"I love my jobs, and it's great, but how do I manage it? I have a really supportive husband who is really taking one for the team in the next couple of months. Whilst I prep for the tour, he's going to be taking time off work.
"I have a nanny too, who does a couple of days a week, so, you know, it takes a village. That's how I do it all. It's definitely not me doing it all on my own. I have loads of help from family and people I pay. Otherwise it would be completely impossible. We all muck in together."
She continued: "I don't take for granted that I have a really successful podcast, I have to keep working to keep it successful. And I had a really successful last record but, previously, I've had a really bumpy few years in music.
"So, I don't take anything for granted. I'm enjoying it all even though I'm quite tired but, I mean, I'm permanently tired anyway – I have children."
---
Ware: This is the real me
Despite a successful music career and one of the most popular podcasts in the UK, Ware has been a victim of imposter syndrome, especially during her early years in the recording studio.
She explained: "I'm trying to own my achievements far more now, without feeling like it's an arrogance.
"As soon as I started to shrug off that imposter syndrome, things started to feel much easier.
"I felt emancipated from this guilt and nervousness.
"I think the podcast has a lot to do with that – it helps me feel more confident and at ease with myself."
Feeling more secure in her talent, she says, allowed her to be more creative with her latest record, What's Your Pleasure?, a disco-inspired mix that debuted at No 3 on the UK Albums Chart.
She continued: "I have a more confident approach in the studio and with my writing. So far, touch wood, that seems to be paying off.
"It has also allowed people to see more of the real me, in the sense of my personality, which people can hear on the podcast.
"I've allowed that to seep through into my music, too.
"This record has been incredibly successful, and I haven't been able to tour yet, so I'm looking forward to people being able to hear it live."
---
Tickets for Table Manners With Jessie & Lennie Ware Live are available now from tablemannerspodcast.com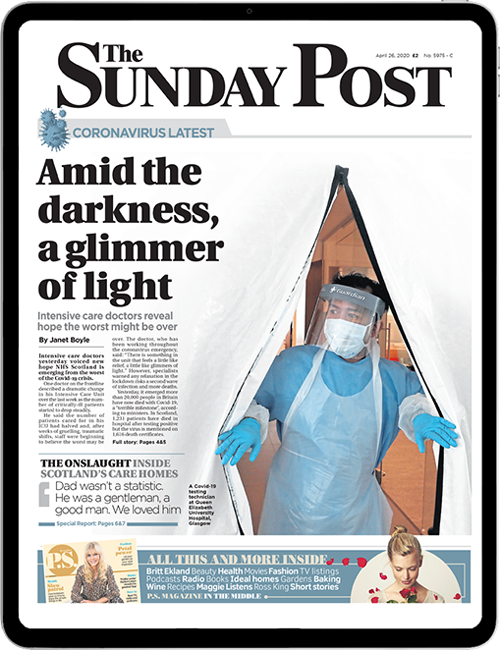 Enjoy the convenience of having The Sunday Post delivered as a digital ePaper straight to your smartphone, tablet or computer.
Subscribe for only £5.49 a month and enjoy all the benefits of the printed paper as a digital replica.
Subscribe