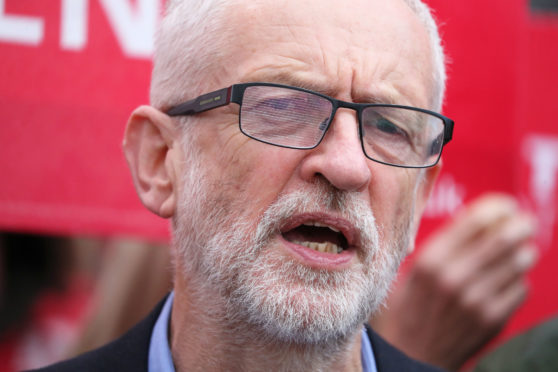 Jeremy Corbyn says Labour will now back a December election, saying the condition of taking a no deal Brexit off the table has been met.
The Labour leader told a shadow cabinet meeting this morning: "I have consistently said that we are ready for an election and our support is subject to a no-deal Brexit being off the table.
"We have now heard from the EU that the extension of Article 50 to 31 January has been confirmed, so for the next three months, our condition of taking no deal off the table has now been met.
"We will now launch the most ambitious and radical campaign for real change our country has ever seen."
No Deal is now off the table so tonight Labour will back a General Election.

We're launching the most ambitious and radical campaign for real change our country has ever seen.

This is a once in a generation chance to build a country for the many, not the few.

It's time.

— Jeremy Corbyn (@jeremycorbyn) October 29, 2019
Boris Johnson will table a short bill later today in another bid to hold an election on December 12.
He'd need a majority of one for it to pass.
The SNP and Lib Dems want the election held on December 9, with No. 10 understood to be willing to compromise with a December 11 election.
Mr Corbyn's move does not mean a December election is certain, with Labour expected to support amendments to the Bill.
The party is understood to back a change to the proposed date. Labour is also expected to call for EU citizens and 16 and 17-year-olds to be able to vote.
Earlier on Tuesday, Lib Dem MP Chuka Umunna said his party is against holding a general election on Mr Johnson's preferred polling date of December 12, telling BBC Radio 4's Today programme: "It cannot be the 12th."
However, Mr Umunna signalled the Lib Dems could be flexible over their own preferred election date of December 9.
He said: "We will see what else they come forward with. We have got to break the gridlock."