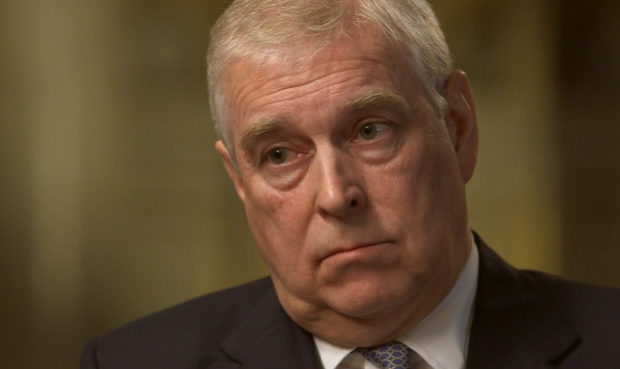 As Virginia Giuffre's lawyers make their final preparations for tomorrow's court hearing in New York, their quarry, Prince Andrew, has taken refuge in the safest place he knows: hiding behind his mother's tartan skirt at Balmoral.
The prince and his ex-wife, Sarah Ferguson, looked distinctly frazzled when they were pictured arriving at the estate on Tuesday.
They had driven from their home in Windsor where Andrew had reportedly felt trapped as numerous attempts were made to serve him with the court papers accusing him of sexual assault and battery.
According to Ms Giuffre's team, one of those attempts was finally successful and the papers were given to a police protection officer at the gates of Royal Lodge on August 27.
There is, though, a question mark over whether the law in fact requires the papers to be served directly to the prince in person and a court in New York will be asked to decide the issue tomorrow.
The Queen's 50,000 acres offer high security and maximum privacy. And yet, there is no getting away from the fact that this is a nervous time for Andrew. He has strenuously and continuously denied all the allegations against him, but his accuser shows absolutely no sign of giving up.
Although he is often at Balmoral at this time of year, his decision to visit at such a critical moment puts his mother in an awkward position: offering shelter to a man who gives the appearance of someone on the run.
It must all be extremely distasteful for the Queen. To have a son she clearly loves accused of sexual assault is surely both shocking and alarming. It's probably also rather embarrassing to have to discuss such personal issues with her 61-year-old offspring.
That's assuming that they have, of course. The Queen is a woman who has a tendency to put her head in the sand when it comes to her children's private lives but this has become so public and damaging that it's hard to believe they haven't addressed the elephant in the room.
Any mother is likely to take her son's side, and although the Queen essentially sacked Andrew from official royal duties after his disastrous Newsnight interview, she has steadfastly refused to remove him from his honorary military commands… even though Prince Harry was stripped of his. And that decision is a measure of her love and her loyalty to her son.
The other eternally loyal supporter in Andrew's life is the woman he divorced 25 years ago and with whom he lives happily in Windsor. Sarah Ferguson's love for her man seems never to have wavered through thick and thin, scandal and humiliation.
She calls him "a true and real gentleman" and "a giant of a principled man". In an interview a few days ago she repeated that she was utterly committed to him and suggested that their divorce was meaningless.
"Divorce is one thing," she said "but my heart is my oath, my obligation."
Tomorrow, life at Balmoral will probably follow its usual routine. The family house party will continue, with Andrew and Fergie joining in lots of walks in the fresh air, perhaps some shooting or fishing, with a picnic or barbecue at one of the secluded lodges.
It will all seem a million miles away from the courtroom in New York where a Prince will be accused of assaulting an underage girl 20 years ago, causing her "severe and lasting damage".
The absolute silence from Andrew and his legal team suggests that their tactic will remain one of ignoring the court case in the hope that the allegations will eventually be dropped.
But Giuffre's lawyers have warned that they have no intention of walking away. They say it is long past the time for Prince Andrew to be held to account. And they will argue that now they have, in their view, served the court papers, the prince has until next Friday to answer the case or risk judgment being found against him by default.
In view of his repeated denials, many people might wonder why Andrew has not honoured his undertaking to help "any appropriate law enforcement agency". That would seem to be the most effective way to clear his name.
But he is an arrogant man, used to getting his own way without having to explain himself. He is an immovable object. However, in Giuffre and her legal team he may well have met an irresistible force.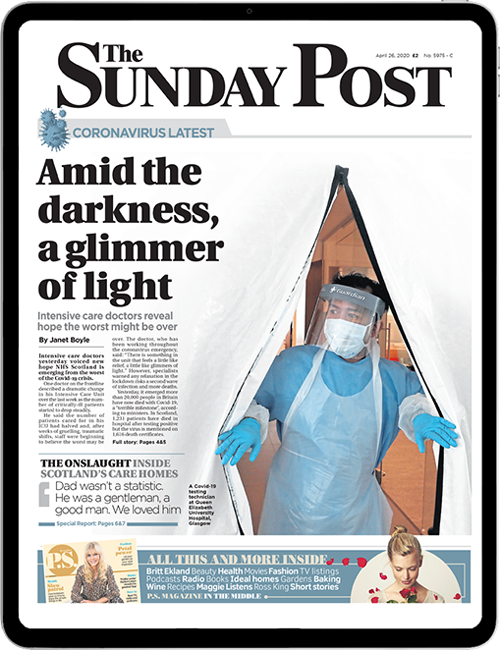 Enjoy the convenience of having The Sunday Post delivered as a digital ePaper straight to your smartphone, tablet or computer.
Subscribe for only £5.49 a month and enjoy all the benefits of the printed paper as a digital replica.
Subscribe