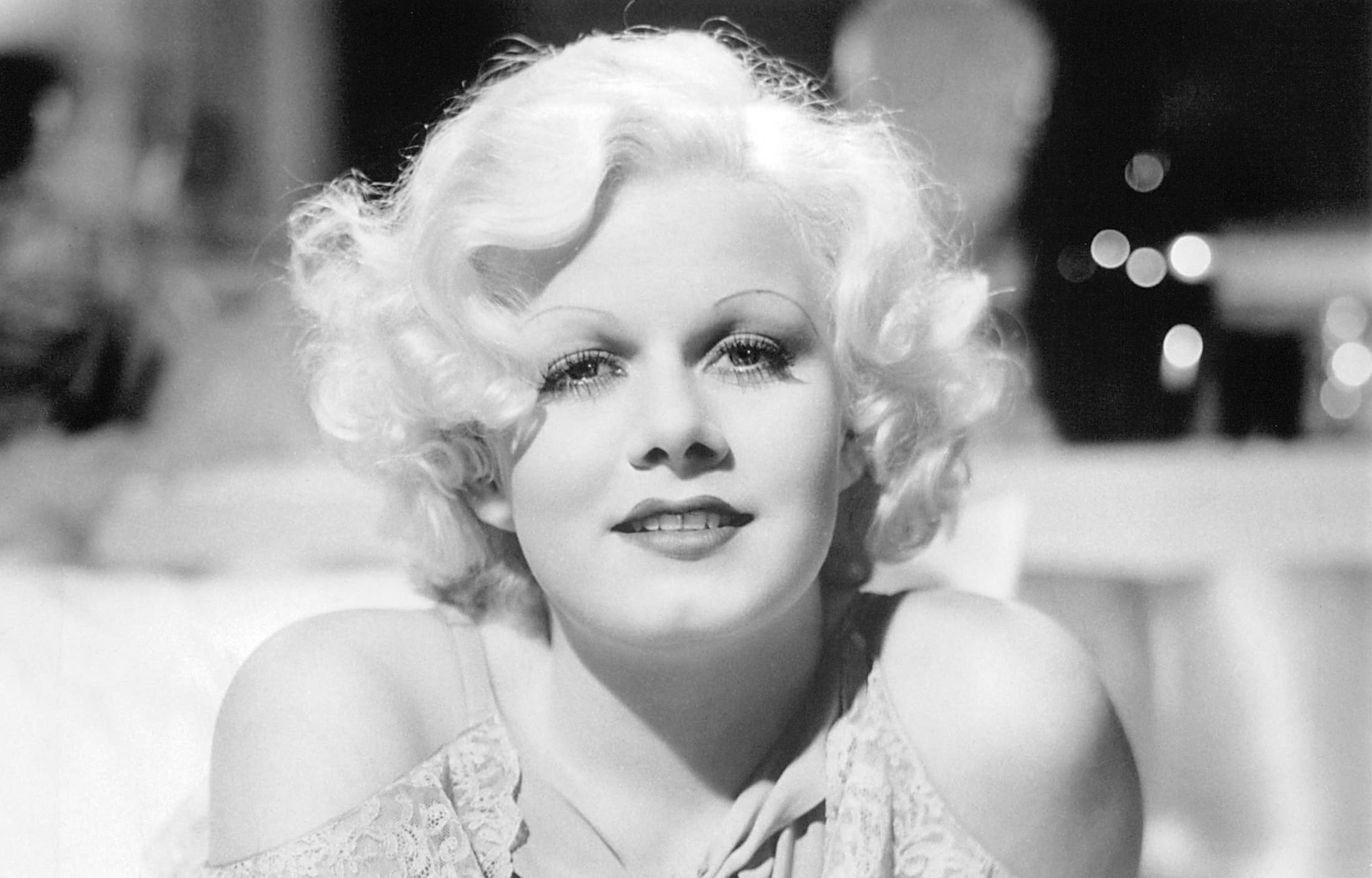 SHE was the superstar who went from nothing to having it all in an instant — but Jean Harlow met a tragic ending.
Dead at just 26, having been the world's biggest sex symbol, she'd already had three marriages, a string of hit movies and all the fame and fortune her mother had wanted for herself.
But she had also lost the father she adored when he left her mum — and he'd outlive his daughter by almost 40 years.
Jean Harlow was born Harlean Harlow Carpenter in Kansas City, Missouri, on March 3, 1911. Her mother, Jean, took the girl to Hollywood following her divorce from dad Montclaire Carpenter.
Jean, the mother, dreamed of finding success as an actress, but was deemed too old already at 34.
Jean and Harlean had a close, clinging relationship, and the mum would ensure her daughter really did make it as a Hollywood star.
Mollycoddled and pampered, the girl who would become Jean Harlow was called simply The Baby, a nickname everyone would continue to use the rest of her short life.
Blonde Bombshell and Platinum Blonde would be others, of course!
As if she sensed her life would be short and she had to start growing up early, Harlean fell for 19-year-old Charles McGrew when she was just 15.
He was the heir to a large fortune, and by 16, she'd married him, moving to Beverly Hills. When he soon collected some of his inheritance, they became socialites.
As neither worked, it's said they became big drinkers, especially him.
It was in Los Angeles that Harlean made a new friend, Rosalie Roy, who was, like many girls in that part of the USA, desperate to become a famous actress.
The story goes that Fox executives spotted Jean waiting in a car for Rosalie and offered her work, but she turned them down.
A few days later, Rosalie was too nervous to attend an audition, so Harlean went instead, signing herself in with her mother's name, Jean Harlow. A star was born!
Small parts as extras brought in a few dollars and got a little bit of attention, and in late 1928, she was offered a five-year deal with Hal Roach Studios, for $100 a week.
A co-starring role in Laurel and Hardy's Double Whoopee helped this early stage of her career, but Jean told Roach that all this acting stuff was affecting her marriage, and he kindly tore up her contract.
Sadly, the marriage didn't last much longer, either.
Back living with her mother and her new stepfather, The Saturday Night Kid brought Jean her first talking role in 1929, and she was now on the cusp of stardom.
Later the same year, she was spotted by James Hall, who was making Howard Hughes' movie Hell's Angels.
They needed a lead actress to replace Gretta Nissen, whose Norwegian accent was proving totally wrong for the film.
It became the highest-grossing flick of 1930, beating even Greta Garbo's talking debut!
One paper called Jean "plain awful", but a trade magazine said about her looks: "It doesn't matter what degree of talent she possesses — nobody ever starved possessing what she's got."
Soon, she was appearing with Clark Gable and James Cagney, and was cast in Platinum Blonde with Loretta Young — they even changed its name to that, to showcase Jean.
As her untimely death would show, the extreme lengths she went to in order to keep her famous platinum blonde hair that colour would cause her physical damage.
Jean always denied dying her locks, but it is thought she bleached weekly with ammonia, Clorox bleach and Lux soap flakes.
This damaged her natural ash-blonde hair, but didn't deter her fans from copying the look.
Across the US, hairdressers entered big-money contests to dye hair exactly like Jean Harlow's.
Jean was never too cautious about who she hung about with, either.
When mobster Bugsy Malone came to Hollywood to "expand casino operations", Jean became his sidekick and was godmother to his daughter, Millicent.
Having rather-scary male friends, strangely enough, seems to be something many a blonde superstar does, if you think about it!
When she was 21, and with hit movies all over the place, Jean got a great new contract and much better film roles from MGM.
One very noteworthy movie she did in that year was Red Headed Woman, one of the few films that, for obvious reasons, saw her with a different hair colour.
Red Dust was another great movie, although the experience turned horrendous for Jean — her husband of just two months, Paul Bern, was found dead at home.
There was speculation that Jean had killed him, although they later decided it had been a self-inflicted gunshot.
With such negative publicity flying around, an offer was made to Tallulah Bankhead to replace Jean.
Tallulah, another Hollywood giant, was furious.
"To damn the radiant Jean for the misfortune of another would be one of the shabbiest acts of all time. I told Mr Mayer as much," she said.
Jean kept her thoughts to herself and just kept working hard.
Eight years back, in 2009, a new book claimed that Bern had actually been murdered not by Jean but by a former lover.
Following the loss of her second husband, Jean had an affair with boxer Max Baer, who was still not divorced from his estranged wife.
Terrified of more negative headlines, studio bosses arranged a marriage between Jean and cinematographer Harold Rosson.
We told you this woman had an extraordinary, if short, life!
They quietly divorced months later, as Jean continued to enjoy one film hit after another.
Dinner At Eight, a 1933 movie, was made of the right stuff -— it must have been, because 84 years later, the critics still rate it extremely highly.
Featuring an ensemble cast, which meant back then that all the main actors and actresses got about equal time on screen and were billed equally, it was a comedy and a drama at the same time.
Marie Dressler got many laughs in it, despite her real-life story causing great sadness — her career had been in decline, to the extent that she had been spending her savings just to keep her head above water and was forced to come out of retirement.
Dinner At Eight was just one in a string of amazing hit movies she had, although she tragically died the year after its release.
For Jean Harlow, it represented another milestone. Playing Kitty Packard, a lonely and conceited woman who courted controversy, she was gorgeously horrid as the trophy wife with no manners but plenty of hunger for wealth.
Reckless, from 1935, saw Harlow opposite suave William Powell, a pairing that produced unbeatable cinematic chemistry.
You only need to look at that pair's faces for a few seconds to know there must be some scandal in the movie's storyline.
It was based on the real-life story of a singer, Libby Holman, and her tobacco heir husband Zachary Smith Reynolds, who died from a gunshot wound to the head.
Jean would later fall for Powell, but they never tied the knot because he hated the idea of having kids, something Jean was keen on.
Tragically, she wouldn't live long enough to have children, with Powell or anyone else.
She had suffered from scarlet fever at 15, and they think this contributed to her death from kidney disease in the summer of 1937.
She developed septicaemia, abdominal pains, nausea, fatigue, and her pallor became grey, while all the time she was gaining weight and feeling feverish.
Her ill health had, in recent years, caused delays to three films, and they reckon she suffered kidney failure, too.
Cerebral edema and uremia also made things worse.
In the years after her death, as so often with Jean Harlow, dark rumours appeared.
Some claimed her mother's religious convictions led her to refuse treatment, while others said Jean died because of a botched abortion, or sunstroke, or poisoning due to her platinum hair dye.
Hospital records, though, show that kidney failure — with no cure back then — was what killed her.
Jean Harlow hadn't been with us long, but had crammed in an awful lot. She was, and remains, one of the greatest movie stars of all time.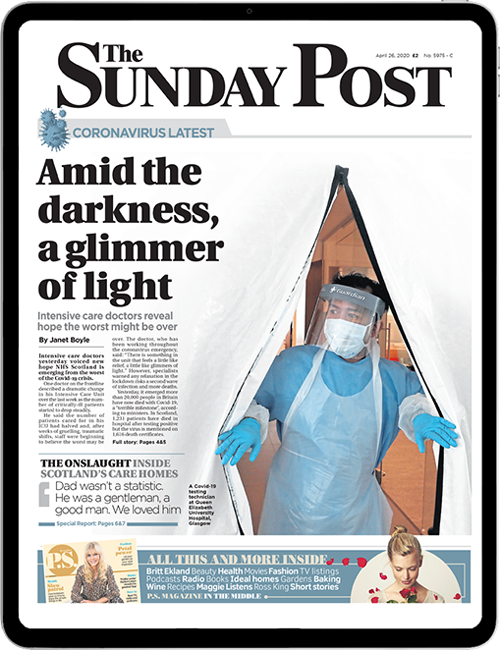 Enjoy the convenience of having The Sunday Post delivered as a digital ePaper straight to your smartphone, tablet or computer.
Subscribe for only £5.49 a month and enjoy all the benefits of the printed paper as a digital replica.
Subscribe