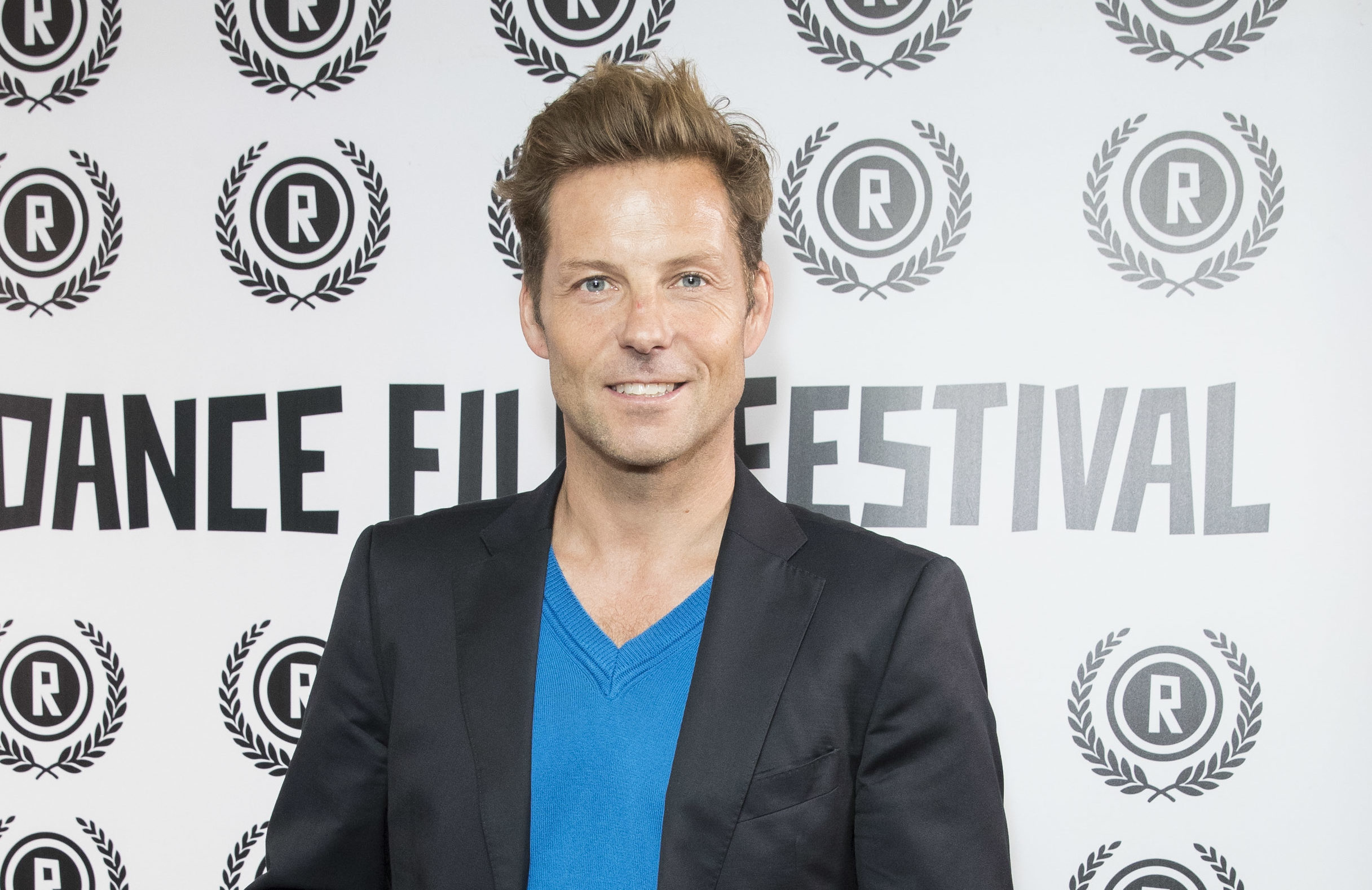 MARCELLA star Jamie Bamber has taken the continental approach to getting the best of both home and working lives.
Jamie, who plays DI Tim Williamson in the ITV cop drama that returns this week, lived in America for years when starring in hit sci-fi series Battlestar Galactica.
Now, though, Jamie, who has three kids with actress wife Kerry Norton, is based in France.
"When we were living in Los Angeles 60% of the jobs I was doing were taking me away from there," Jamie told iN10.
"We realised that and that Los Angeles wasn't where we saw us for the rest of our lives. We missed Europe and moved back across, while still realising that my work would tend to take me away from home.
"But whenever a job comes up there's a family debate as to whether the time away is worth it or whether we move. I joke with Kerry that we can literally move house in four days flat.
"We're renting so we could go anywhere and I suppose actors have always been itinerants. Sometimes, though, you do wake up and drive yourself crazy about the friends you're missing out on because of where you've chosen to live."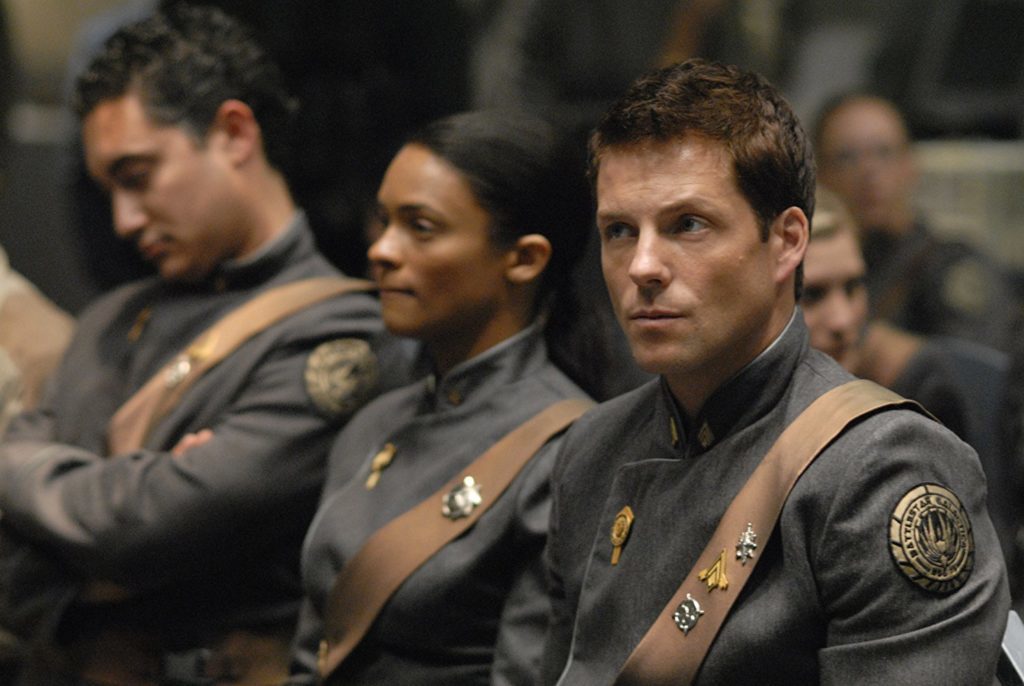 Marcella, starring Anna Friel as the troubled copper who was herself suspected of being a killer first time round, is very much in the Scandi noir mould and was one of ITV's biggest drama hits.
It comes from the creator of The Bridge, Hans Rosenfeldt, and Jamie has been trying to work out why it struck such a chord with viewers.
"Although it's set in London with English-speaking actors, it is still very much Scandi noir," says Jamie.
"Marcella is different from the protagonist in The Bridge, but she has suffered trauma and hasn't dealt with it.
"She goes through these moments of short circuits in her brain and she's like a dog with a bone when she pursues a suspect beyond what you should do as a police officer."
With nearly seven million viewers for the first series, it might seem as though a second outing would be a no-brainer.
But Jamie, who won plenty of fans when he starred alongside Bradley Walsh in Law & Order: UK, knows you can never take things for granted.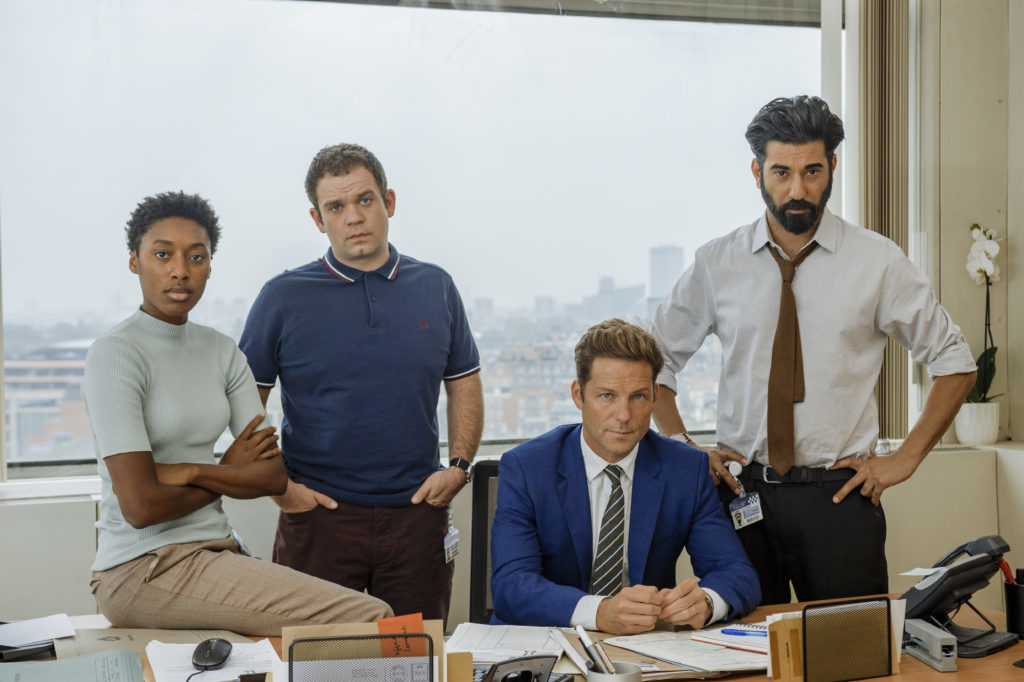 "You do sometimes get a feel for things and you try not to work on things unless you have that. But to say that my instincts on things are unreliable is an understatement. It doesn't seem as if I'm the target audience these days.
"So sometimes the things I like working on just don't find an audience. In the world it's small fry in terms of disappointment, but every time something doesn't go ahead again it's a little creative personal tragedy."
Jamie's part meant he didn't have to be on set every day, and could pop back and forward across the Channel.
It was very different to his Battlestar Galactica days when he could be filming on set 17 or 18 hours a day.
"When I went across for that in the beginning I was one of very few non-household name British actors over there.
"It's now a well-trodden path, a conveyor belt of talent. Kids come out of drama school in London and after one or two shows they go straight over there." Jamie's kids are Isla, 14, and 13-year-old twins Darcy and Ava.
He admits that, at a bit of a distance on a sports field with their hair pulled back in a ponytail, he can struggle to tell them apart.
"To be honest I don't really think of them as twins anymore," he adds.
"It's wonderful to see these two different outcomes from the same start point.
"They take opportunities in slightly different ways but they are very close.
"It's fascinating to watch. When they were born we had three under 14 months.
"My wife doesn't just deserve a medal, she deserves some sort of title for the way she coped."
Marcella, ITV, Monday, 9pm.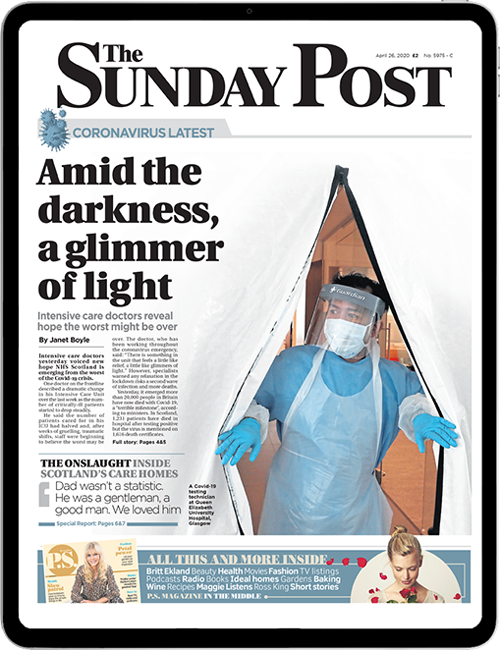 Enjoy the convenience of having The Sunday Post delivered as a digital ePaper straight to your smartphone, tablet or computer.
Subscribe for only £5.49 a month and enjoy all the benefits of the printed paper as a digital replica.
Subscribe