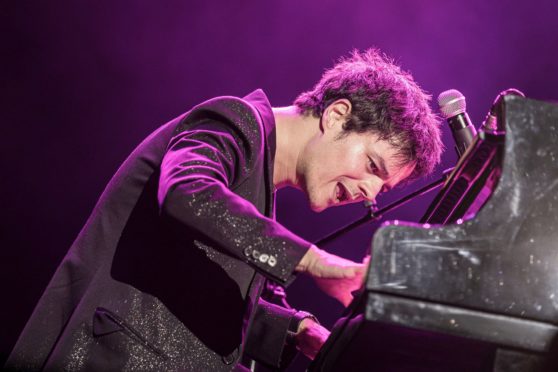 He may have spent half of his life on stage, but Jamie Cullum says his upcoming new tour feels like a "real moment".
The jazz crossover artist released his eighth album, Taller, last year and the 40-year-old says the record was different to those that came before.
"The album feels weightier and more important to me," he said.
"It was hard for me to make, with a greater deal of openness to it and vulnerability.
"I don't think I've made anything like that before, and doing this tour off the back of it felt like a reason for me to get out of the house and do it.
"The road doesn't really stop for the scene I'm on, but mounting this type of tour feels like a real moment.
"It's exciting, still getting to do this at this level after all these years with the band of my dreams."
It's 21 years since dad-of-two Jamie, who has been married to Sophie Dahl for the past decade, released his first album.
"When you have a long career it's good to feel like you are getting better at it, rather than worse, and being more interesting and taking more risks with the music rather than batting down the hatches and doing middle-of-the-road territory.
"It gets harder as the inevitable thing of having children and people depending on you in different ways than before happens. Logistically, things get more difficult, but I found that recording this album was a period of growth for me.
"I think it comes from being older, being in a relationship for a long time and having kids – it holds a giant mirror up to you and shows the good and the bad.
"I found the person I'm married to is very emotionally literate, whereas I wasn't as good at expressing myself in day-to-day life – I kept it for my music – and possibly being my other half wasn't easy.
"I felt I had to develop more of that sense of my life to lead a fuller life – that was the background to the new music being made and in itself felt like quite a big thing to do."
As well as branching out into film scores and various collaborations with other artists, a constant in Jamie's life is his hugely popular Radio 2 show, which will be 10 years old in April.
In it, he's had the chance to interview music icons and heroes, but he had to be persuaded to take the show on at first.
"At the start, the blueprint wasn't clear and I said to my manager, why should I do this? And he said I always evangelised about other musicians in interviews I give, so what about doing it on the radio.
"It's grown and grown, and my goal was always to present the music in a way that didn't feel too stuffy.
"It's been inspiring for me as a musician, meeting the great masters and the young talent. It feeds into what I do on a daily basis.
"When I'm doing an interview with, for example, Paul Simon, I'm bricking it.
"He's one of the greatest songwriters and I'm a huge fan, so what I wanted to know was the mechanics of his songwriting rather than his personal life.
"I've found that scratching your own itch is the secret to having decent interviews, as is being a bit more selfish about what to ask people."
---
Jamie Cullum, SEC Armadillo, March 12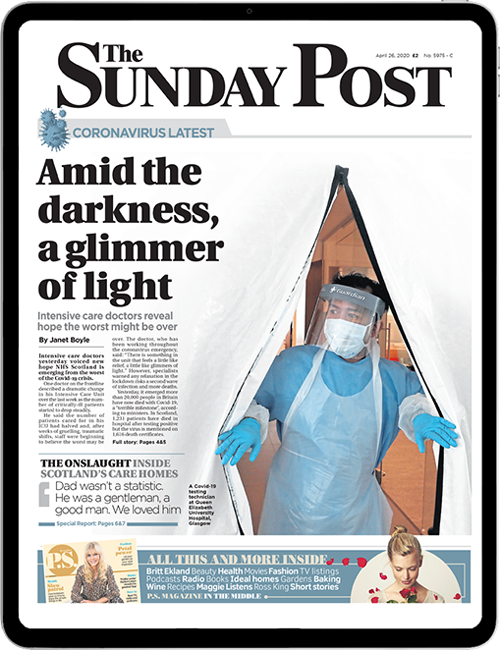 Enjoy the convenience of having The Sunday Post delivered as a digital ePaper straight to your smartphone, tablet or computer.
Subscribe for only £5.49 a month and enjoy all the benefits of the printed paper as a digital replica.
Subscribe