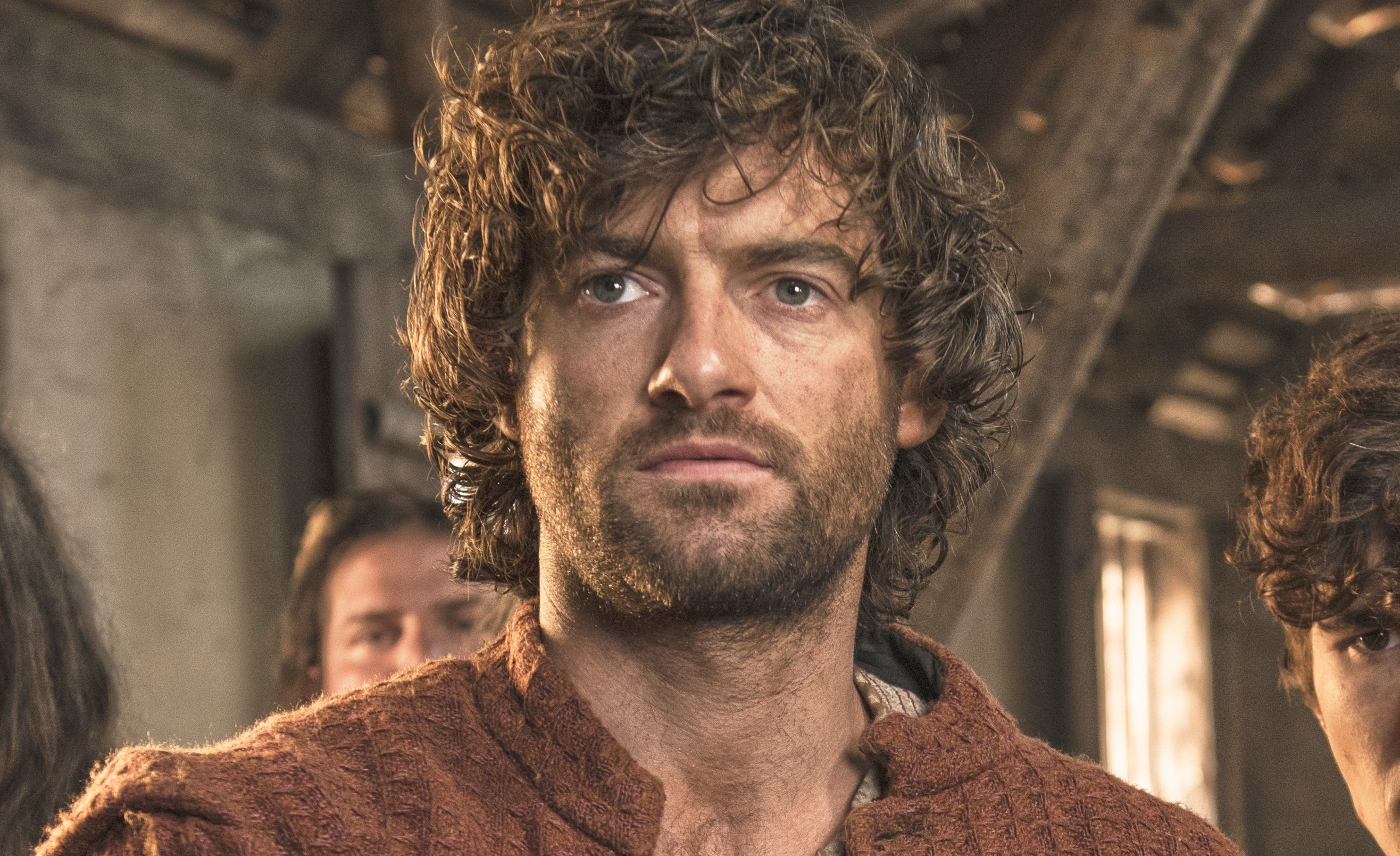 SCOTS star Stuart Martin says blockbuster series Jamestown is so realistic guards stood by to stop tobacco crops being nicked by smokers.
The multi-million-pound Sky 1 show tells the story of the birth of America and is sure to further boost the fame of Ayr lad Stuart, who started on Taggart and already has a Netflix smash hit to his name.
The glossy-looking show was filmed in Budapest, where an entire early American settlers' colony was built.
"It's an epic show," Stuart, 31, told iN10. "They have this whole thing with about 20 houses, a pub, the blacksmiths.
"There's no false fronts and plywood, it's all real. They had four or five different tobacco crops growing at any one time.
"They had to have a security guard from the local Customs and Excise on hand to make sure no one was pinching it.
"I stopped smoking just before I went over, so at least I wasn't tempted."
The attention to detail is such that dozens of Native Americans were flown over to appear.
And the language that would have been spoken at the time is now being revived.
"It's called Powhatan," said Stuart, who plays one of the settlers, Silas Sharrow. "It had been dead for a hundred years and no one speaks it any more.
"But language experts spent months working on it and we speak it in the show. Now the Powhatan tribe want to start using it again."
Naomi Battrick, Sophie Rundle and Niamh Walsh are the three women trying to build a new life in the 17th Century Virginian wilderness, with Max Beesley and Jason Flemyng also starring.
The series comes with an impressive pedigree. It's from the makers of Downton Abbey and was written by the man who penned another Sunday night favourite, Lark Rise To Candleford.
Before it had even hit screens it was announced that a further eight-part series had been commissioned.
It's just another big leap for Stuart who is now having meetings in Hollywood, thanks to his role as Lorenzo in Netflix drama Medici: Masters of Florence alongside Dustin Hoffman. "My mum was excited when she came to London and an Italian woman recognised me as Lorenzo.
"My dad took a photo of the woman taking a picture of me and my mum went back to Ayr to tell all her pals.
"They've always been behind me but I don't think they really accepted it until I went to the RSAMD in Glasgow and got a degree."
But Stuart says he was driven on by being told he didn't have what it takes after an earlier conversation at Langside College in the city.
"One of the teachers told me he didn't think I was into this and I should think about doing something else.
"That pushed me on to think, 'Right, I'll show you.' If somebody doesn't believe you, that can fire you up. But the college was great for me as I knew nothing about how to get into acting before I started."
Stuart fell for actress wife Lisa McGrillis when they were both at the National Theatre in London and they now have a six-month-old son Josh.
Filming abroad for Medici and Jamestown left most of the domestic duties to Lisa, but Stuart stepped in recently with Lisa a regular in BBC drama Inspector George Gently.
"We were all up in Durham and she'd have to go off between takes and express some milk to be delivered back to the house so I could feed Josh," says Stuart.
"I've been to Los Angeles quite a bit for meetings but things change when you have a family.
"If anything did come up from what I'm doing now then we'd have to make decisions together. America is somewhere I'd love to be and when kids are young I don't think it's a bad time to give things a go.
"It's certainly a long way from my very first job on Taggart."
Jamestown, Sky One, Friday 9pm.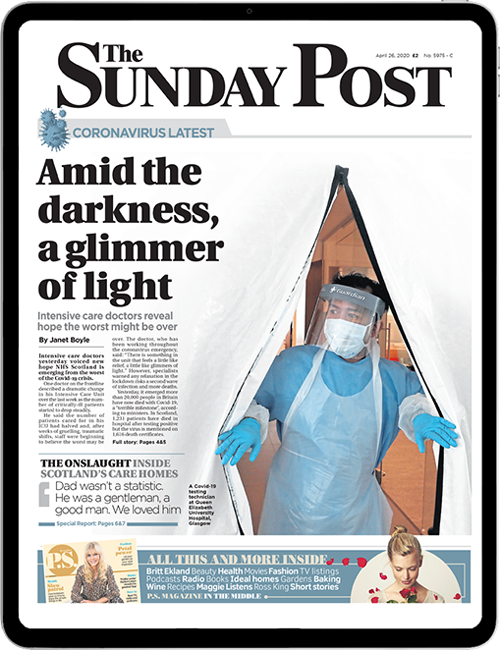 Enjoy the convenience of having The Sunday Post delivered as a digital ePaper straight to your smartphone, tablet or computer.
Subscribe for only £5.49 a month and enjoy all the benefits of the printed paper as a digital replica.
Subscribe