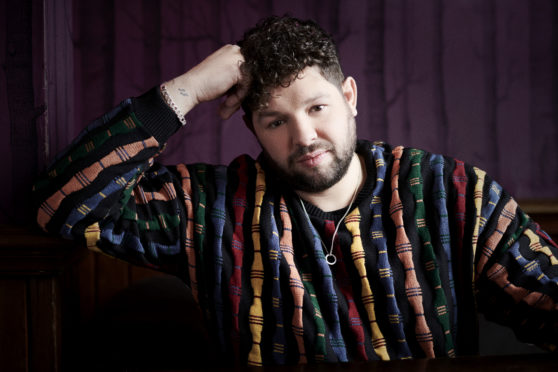 How was your Eurovision weekend?
My wife and I had a really nice time, even though it wasn't the night I expected.
I've done so much Eurovision stuff over the past weeks, even if it was from my front room, and everyone was so supportive.
It was a let-down not getting to perform to a live crowd of 20,000 and TV audience of 200 million, it would've been the biggest gig of my life.
You had coronavirus recently?
A few weeks into lockdown, I lost my sense of smell and taste – I made dinner and my wife asked just how much garlic I'd put in, and I realised then. I have asthma, so I'd been really careful about staying indoors and still I got it.
It got progressively worse over a few weeks and took a month to improve. I was pretty worried.
I had Eurovision stuff in the diary, so I was having to drag myself out of bed, to record a video, then go back to bed to rest.
You wrote your Eurovision song, My Last Breath, in Scotland?
Me and my friends, Ed Drewett, Iain James and Adam Argyle, who all have Scottish heritage, stayed at a wee house in Port Appin.
We were jumping in the loch each morning, but a storm came in and we ended up watching a documentary about North Sea divers, and how one was cut off.
They managed to find and resuscitate him, and it made us think about what you would do for the person you love when all hope is lost, and I would give my last breath.
Do you spend a lot of time in Scotland?
My mum's ex-partner was from Dundee, so I spent most of my teenage life going there, taking holidays at Butlin's in Ayr.
And the Highlands are amazing – I like to go hiking there. I absolutely love Scotland.
Tell us about the striking video for your new single, Enough?
We tried to make a video that wasn't just me at home.
We wanted to try to capture in a safe way something that would be a little moment in time.
The director, Charlie Lightening, who has worked with Paul McCartney, Tom Jones and Liam Gallagher, suggested riding a bike through central London first thing in the morning, showing all these usually busy landmarks empty.
I think it says a lot about the moment we're living in.
You've spent years writing songs for others, how does it feel to be a singer in your own right?
It's what I have always wanted.
I wrote Waiting All Night for Rudimental, and pretty quickly I went from working in a restaurant to having a number one.
I was happy to be in the industry, but after a while I felt I had to do my own project.
Hearing a song you've written for Louis Tomlinson on the radio is amazing, but hearing yourself on the radio singing a song that means so much to me, well, take that original feeling and double it.
Do you hope to represent Great Britain at Eurovision next year?
I would love to do it.
It feels like unfinished business, so I want to get on that stage next year and have the full Eurovision experience.
James Newman's new single, Enough, is available to download or stream now.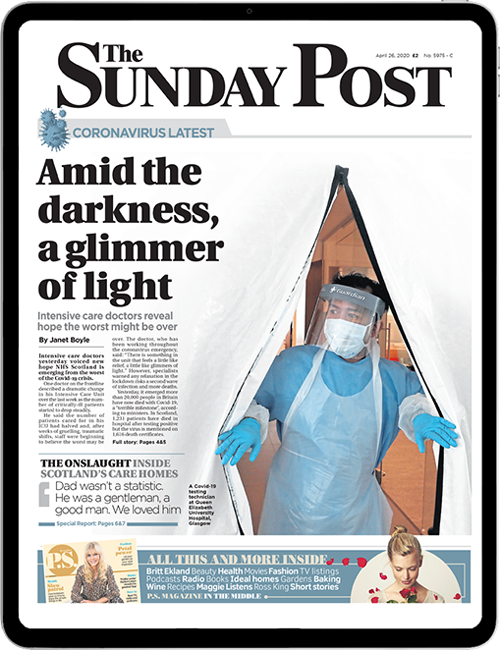 Enjoy the convenience of having The Sunday Post delivered as a digital ePaper straight to your smartphone, tablet or computer.
Subscribe for only £5.49 a month and enjoy all the benefits of the printed paper as a digital replica.
Subscribe