WHEN it comes to holidays, we've always taken the cheap-and-cheerful route.
A city break here, a camping trip there.
But we all have a list of dream destinations, don't we?
Top of mine has always been the Maldives, south of Sri Lanka. I've long looked at pictures of the Indian Ocean paradise and wondered if it really is that perfect.
I'm thinking of white sands, turquoise seas and stunning marine wildlife.
If we were ever going to go for it, 2017 was surely the year. My other half and I both enjoyed/endured big birthdays and celebrated our 20th wedding anniversary.
We decided to go for our ultimate dream trip. Life's too short not to, isn't it?
There was a little part of me wondering if it would turn out to be a disappointment.
What a letdown that would be.
I needn't have worried.
We stayed at Ozen by Atmosphere, on the beautiful island of Maadhoo.
Arriving at Male Airport, we were met by members of the Ozen team, who took us by speedboat to the resort.
Speedboat, eh? We were looking forward to this part. It turned out to be a bit more dramatic than we anticipated as we arrived during a cyclonic storm. It was a wee bit choppy – but that made it feel even more like we were in a James Bond film.
And we always felt safe in the hands of the crew who never batted an eyelid at the giant, rolling waves.
Don't let that arrival put you off. The storm was short-lived and we went on to have glorious sunshine.
On arrival at Ozen, there were about a dozen staff there to meet us.
Then we were taken in one of the many buggies both staff and guests use to get around the island.
And we were introduced to our butler, Shark. As he reassured us, he didn't bite. He did giggle a lot, though, especially when I asked if Shark was his real name.
It wasn't. It turns out that as a youngster, he was good at catching sharks.
He wasn't so much a butler as our "go to" guy.
Fancied a meal at one of Ozen's exclusive restaurants? Shark was our man to book it.
Needed a lift somewhere in the buggy? Let Shark know.
There are two types of accommodation on Ozen.
Earth Villas are on the beach, some with pools.
Wind Villas are on stilts over water and again, some have pools.
Wind Villas have access to the sea via ladder and an overwater hammock, too.
Both offer the height of luxury but we went for an Earth Villa.
Opening our doors every morning and taking a few steps on to the white sands of the beach was perfect.
It may be a pricier holiday than normal, but the beauty of Ozen is the fact it's all-inclusive.
Your mini-bar, drinks, excursions, spa treatment, non-motorised watersports and meals are free.
Let's talk about those meals. They were fabulous, whether we were eating breakfast in the Palms restaurant – so extensive you can have pancakes, curry and cake – to traditional South Asian cuisine in IndoCeylon.
There are several restaurants to choose from.
For us, the underwater restaurant M6M was a truly special experience.
It was like being in our own version of Blue Planet. Exotic fish, an octopus and some creatures we frankly weren't sure of swam right up to us while we enjoyed five courses of loveliness.
I'd love to tell you we used the great gym and went to fitness classes every day to offset all the fantastic meals we had.
I'd be lying.
We spent most of our time lazing around on the beach or at Joie de Vivre, the poolside bar.
We got used to watching arrivals and departures from our sunloungers, each guest given the warm welcome we got, complete with drummers.
They've ticked all the boxes at Ozen. They even employ people to get rid of seaweed and keep the sand white and pristine.
The hardest decision we had to make while there was what to drink next.
Part of what makes the Maldives so special is its people.
The staff at Ozen are truly proud of their country.
We went on a snorkelling trip – amazing in itself.
But the excitement the staff showed when dolphins started racing our boat on our return from it was infectious.
It was a perfect moment, one of the standouts of our dream holiday.
We said it would be a once-in-a-lifetime experience. But we're already talking about when we can go back.
One last thing. The sea is warm. Bliss.
The Facts
Rates for Ozen by Atmosphere start from £2590pp, based on two adults sharing an Earth Villa for five nights on the Indulgence Plan. Includes return flights from Manchester and speedboat transfers. Based on a stay in May 2018. Includes a free night and 10% early bird discount. See turquoiseholidays.co.uk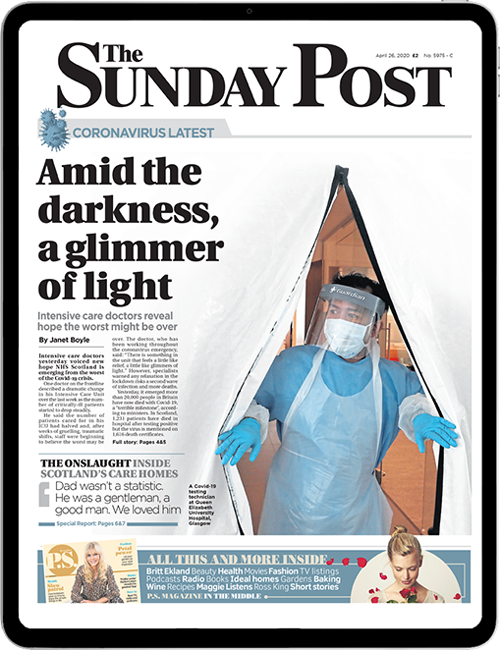 Enjoy the convenience of having The Sunday Post delivered as a digital ePaper straight to your smartphone, tablet or computer.
Subscribe for only £5.49 a month and enjoy all the benefits of the printed paper as a digital replica.
Subscribe