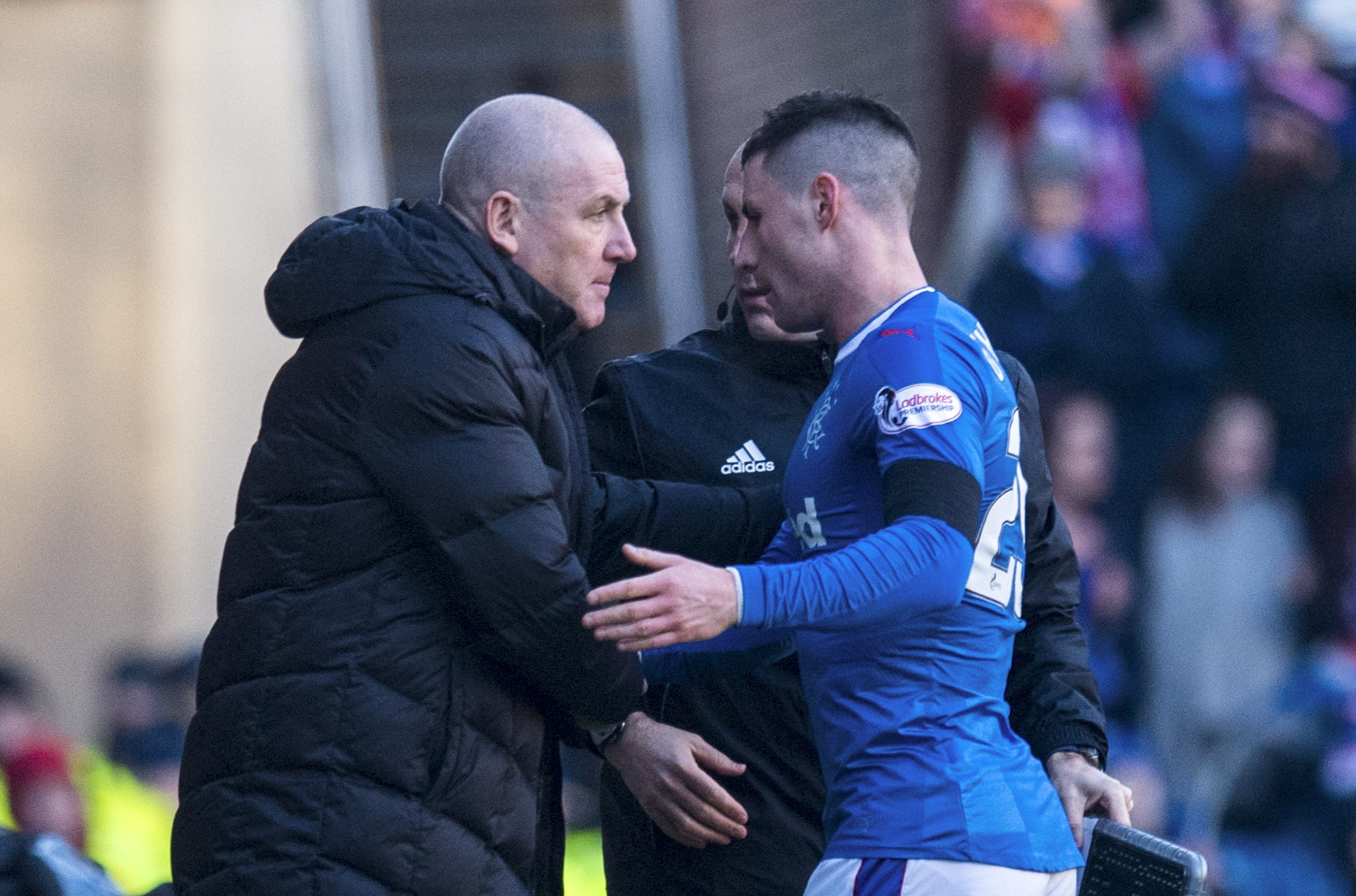 AFTER both men had their say at the start of the month, there appears no future at Rangers for Michael O'Halloran under Pedro Caixinha.
Now the player has questioned why he was ever brought to Ibrox in the first place.
Mark Warburton signed him in a £500,000 deal from St Johnstone in January, 2016.
O'Halloran was thrilled to be moving to such a massive club, and the tactical chats he had with Warburton gave him hope of having a successful time.
But, within weeks, it wasn't going to plan.
Reflecting on that period in his career, O'Halloran – now back at McDiarmid Park on loan until January – the 26-year-old is bemused.
He told The Sunday Post: "Before I signed, I was told how I was going to play. It sounded great for me. I was really excited.
"But it never really happened the way they told me. You do feel a bit let down.
"I was going to Rangers with the intention of playing every week. It never happened.
"Mark Warburton was telling me I would be playing week in, week out in any of the four positions – either at centre-forward or any of the three positions in behind.
"But I only played on the right.
"I'd played for two years with St Johnstone in the top flight, so I thought I'd get my chance there when we won promotion.
"Yet it took 10 games before I got my first start. And we were struggling at the time, too.
"I have actually questioned whether Rangers had actually done a lot of homework on me.
"And I questioned whether Mark Warburton knew a lot about me as a player, or if he just signed me on the back of me playing against them in the League Cup game for St Johnstone when we won at Ibrox.
"It was just strange.
"I asked Warburton a few times what was going on. You'd get the same things back – work hard and you'll get your chance.
"I was working hard every day and the chance wasn't coming.
"Even when I played, I felt – under Warburton especially – it was for one game.
"It seemed if I wasn't Man of the Match, I was out.
"Yet there were some boys who played week in, week out – no matter what.
"I felt I played really well on my debut, and in the first few games. But then, almost at the first opportunity – I didn't have a bad game, but maybe wasn't as influential – that was me out.
"I didn't play for two months, went in for another two games, got sent off in one and that was me.
"The last game I started was in January and that was basically my season after that, which was bizarre."
While Warburton struggled to get the best out of O'Halloran, the player thought his luck might change when Pedro Caixinha took over six months ago.
But that also proved to be a frustrating period and he returned to Perth on loan last month, where he made a blistering start to the campaign and won the SPFL Player of the Month for August.
If he does return to Rangers, O'Halloran is keen to make another go of it, and plans to show those who have questioned his "bottle".
He insists those who feel he was unable to cope with the demands of the Ibrox club are talking nonsense.
O'Halloran continued: "I don't agree with that viewpoint. I've played in big games before.
"I played at Wembley in the League One Play-Off Final and scored in a penalty shoot-out for Sheffield United against Huddersfield when I was 20. That was a pressure situation.
"So I know I've dealt with it before and, in fact, I think I thrive in that kind of environment.
"I know I've got the mental capacity for those situations, and I have the mentality to cope at any club.
"When you're a little kid, playing at Wembley or Ibrox are the environments you want to play in.
"I don't why my 'bottle' is being questioned. For whatever reason, I've not been given the opportunity to prove that, which has been disappointing.
"You want a run of games and I never really got that at Rangers.
"The most frustrating thing is I was in and out. I don't know how I was supposed to get any momentum going. You need to play week in, week out to get going.
"For me, it was exciting to get the chance to go and play in front of 50,000 at Ibrox – but I never really got that chance."
Under Pedro Caixinha, OHalloran's professionalism was called into question when it was claimed he didn't turn up for a reserve game towards the end of last season.
This resulted in him training on his own at 6am.
The player was disappointed with Caixinha for doing that, and he also has his side of the story to share – but prefers to keep his counsel for the time being.
While Caixinha recently said O'Halloran isn't his type of player, and O'Halloran questioned the manager's training, the on-loan Saint hasn't given up hope.
He said: "Come January, I'll have to think about what might happen. I'd be prepared to go back if the opportunity was there to work hard and try to get in the team.
"But I'm just concentrating on playing at St Johnstone and just enjoying playing week-to-week, which is what you train all week to do.
"I am a good professional and I'm dedicated. I don't drink. I look after myself, I eat well. I always do that bit extra.
"Even going in on the fitness tests at Rangers, I was up at the top of them. I always took pride in being up at the top.
"I think that comes from how you look after yourself off the pitch. When you're at the top, you deserve your chance. You need to be ready when called upon, so I looked after myself.
"When Warburton was there, I wasn't playing. Then the new manager comes in and you get a little lift.
"You think: 'Oh, this might be a fresh start, I might play'. But very early – well, it was his first game – he had only done one or two sessions and we played Hamilton and I wasn't in the squad.
"I found that bizarre because we'd done next to nothing. I couldn't work that out.
"Did he go with the influence of someone? I think if you look at it, he probably did. I've no idea who. I'm only presuming.
"I felt that was disappointing. Then it happened a lot. After that, I only played 45 minutes at right-back.
"I did well. After that I didn't play again, which was weird."
Aberdeen, Hearts and Motherwell all wanted to sign O'Halloran, but he chose to team up again with Tommy Wright.
He said: "It was nice that people were still interested, even though I hadn't really kicked a ball for a while. Other teams knew what I could do.
"I still spoke to a few of the St Johnstone lads after I'd left. When I first went there, I always felt there was a really tight group and a great set of lads.
"I think that's a big part of their success as well. There's such a good team spirit. There are good professionals. For me, it's the best dressing-room I've been in.
"The manager is a big part of that. All the boys respect him. He knows the different personalities and how to get the best out of everyone.
"He makes you feel important to the team.
"I've not really had that since I went in to Rangers. Sometimes, I felt ostracised."
A January return to Ibrox is unlikely, but it will be interesting to see how it all unfolds.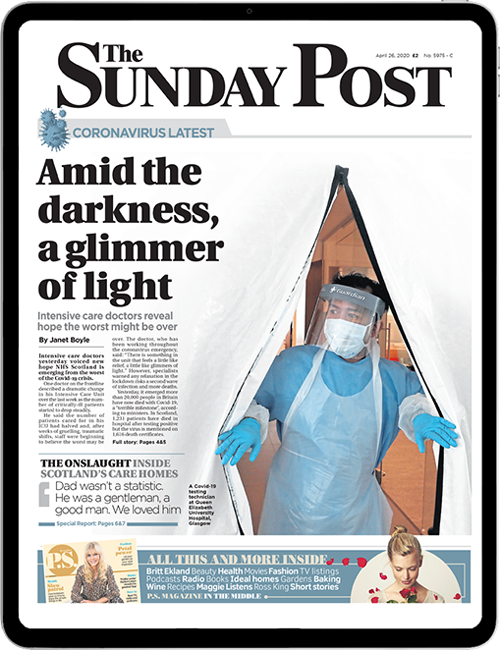 Enjoy the convenience of having The Sunday Post delivered as a digital ePaper straight to your smartphone, tablet or computer.
Subscribe for only £5.49 a month and enjoy all the benefits of the printed paper as a digital replica.
Subscribe