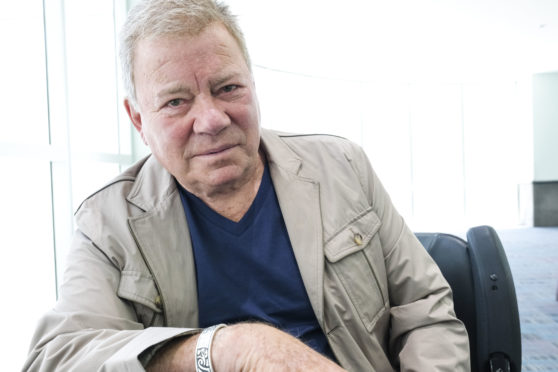 Star Trek's Captain Kirk on the mysteries of life and death… and finding enlightenment on the loo!
Do you consider yourself a true believer in phenomena like those featured in the series?
I'm essentially an agnostic waiting for a ghost to visit me with some explanation of life after death. I was filming in the foothills of the Himalayas. I slept outside, in a place the Tibetans thought was the confluence of the spirit world. I was waiting for the spirits to enter, night after night. They never did. I was looking for enlightenment. I picked up my sleeping bag on the last day to leave, and suddenly the enlightenment hit me. I don't need to be here for enlightenment. I could be anywhere. You can be enlightened by sitting on the toilet.
Star Trek's most famous catchphrase was "to boldly go where no man has gone before". What do you think drives us in the search for answers?
If something is unexplained, maybe there's no explanation. Quantum physics offers us a view of things we never imagined could happen in nature. It was always somebody's imagination. All of a sudden, quantum physics tells us so much of what we imagined is true, and it goes beyond anything we have imagined. So you can lead your life, like many scientists do, seeking an explanation, or you can have faith that the mystery will, at some point, be explained, and that's religion. Or you can be somewhere in between, which is where I am – knowing you may never know the explanation, but there is an explanation and the quest is to find it.
What is The UnXplained about?
It deals with mysteries that are all around us. The mysteries of life and death. The mysteries of our brain. The mysteries of space. The mysteries of UFOs. The mysteries of places where terrible things seem to happen all the time. We lead our lives in mystery and The UnXplained seeks to examine some of them.
Do you have a favourite topic?
It's all filled with mystery and people attempting to explain it. How do you explain when a guy gets hit on the head in a car accident, goes into a coma for a couple of months and, when he emerges, he's able to play like a concert pianist? Whereas before he was hit, he never touched the piano. How's that for a mystery?
What keeps you motivated to interact with your fans?
I'm a performer. That's what I've done all my life, and I see no reason to stop entertaining – whether it's making a new album, making movies, hosting a show, being on tour in front of an audience or other things. I'm just puttering along.
---
William Shatner hosts The UnXplained, History Channel, Tue, 9pm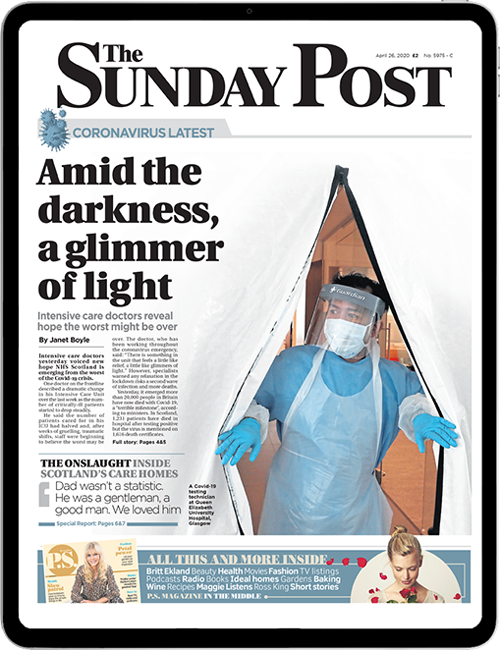 Enjoy the convenience of having The Sunday Post delivered as a digital ePaper straight to your smartphone, tablet or computer.
Subscribe for only £5.49 a month and enjoy all the benefits of the printed paper as a digital replica.
Subscribe