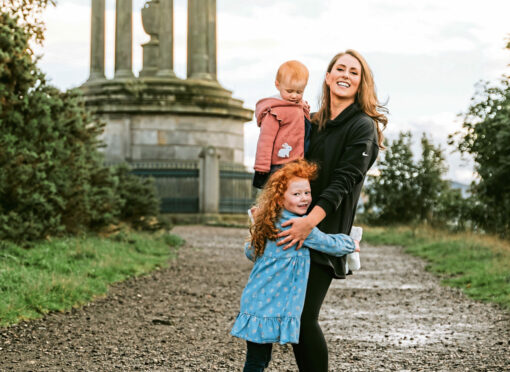 Throughout her first pregnancy, Joanne Adams was lucky enough to have a "textbook" journey that allowed her to stay fit and active for the full nine months. Then a common post-partum complication left her unable to leave the house, exercise or even walk too far.
Like an estimated one in three women who have given birth, the now 32-year-old was struggling with urinary incontinence – but, unlike most mothers, her leaks and accidents didn't occur just when she laughed, sneezed or coughed.
"I was only 28, I had an amazing pregnancy and a fine birth, but then all of a sudden I was almost housebound," explained Adams, who is mum to Marnie, four, and Lyla, one. "When I did leave the house, I had to strategically plan how far I could go before there would be a public toilet.
"I was quite fortunate I could laugh about it with friends who had their own babies, but no one was really in the same boat as me. People would be like, 'Oh yeah, I know what you mean, I sneeze and a little trickle comes out sometimes' but I couldn't walk, exercise or just live my normal life.
"I was borderline completely incontinent with only about 5% control over my bladder. I could feel it happening but I just didn't have the strength to hold it in. If I'm honest, looking back now, it was really debilitating."
On the advice of her midwife, Adams was referred for physiotherapy to help rebuild the strength in her weakened muscles, but the incontinence continued. Medication did help to limit the symptoms but, after becoming pregnant with her second baby, she decided something had to change.
"I remember talking to a nurse after I had Lyla and saying, 'Oh you know, I think it's linked to breastfeeding and hormones, it's totally fine'," she said. "But she turned to me and just said, 'You are a young woman, you don't need to live like this'.
"I just felt my bottom lip start to tremble because I was still in that mindset of just 'getting on with things'. Part of me felt like I should be grateful for having a good pregnancies and healthy babies, but not being able to exercise or have a normal sex life or feel feminine was really hard. I had resigned myself to a life of Tena Lady pads when I didn't need to live that way."
Before pregnancy, keeping fit and exercising was an important outlet for Adams, and one of the hardest parts of incontinence was not being able to do the workouts she once loved. So, the mum-of-two retrained to become an ACE certified fitness instructor, focusing on specialist pre and post-partum workouts, as well as pelvic floor recovery. And now, fully qualified, she has regained control of her bladder, her exercise routine, and her life.
"Doing the qualification got me really fired up because I learned incontinence is such a treatable issue," she said on a phone call from her home in Edinburgh. "There's the thought it's just 'something that happens when you have a baby' but I know now that's totally the wrong mentality to have – if you have early intervention, it's completely treatable for most people."
As well as helping clients to regain their strength after pregnancy, Adams is keen to encourage more women to talk about incontinence and leaks, banishing any embarrassment about an issue that's about more than not being able to jump on a trampoline.
She said with a laugh: "All you ever hear about is trampolines! I go on a trampoline maybe once every 20 years, so why is it always the number one thing people think women are missing out on? We want to be able to jump, sneeze, play basketball, go running. Exercise is such a mental health outlet, so I want women to be able to get back into the sport they love.
"I'm quite a shy person, but I'm very open about my experience and I will start a conversation with anyone who will listen about haemorrhoids or peeing yourself. Some people need that safe space where they can talk about things that are usually stigmatised."
Being able to relate to her clients and help them through a familiar journey, Adams says, has changed her life.
She added: "Four years ago, I couldn't put one foot in front of the other. Now, I've gone from having 5% control to 95% control, and incontinence doesn't impact my life any more. I can do all the exercises I used to do, and I want that for other women, too."
Visit ropeadopamine.com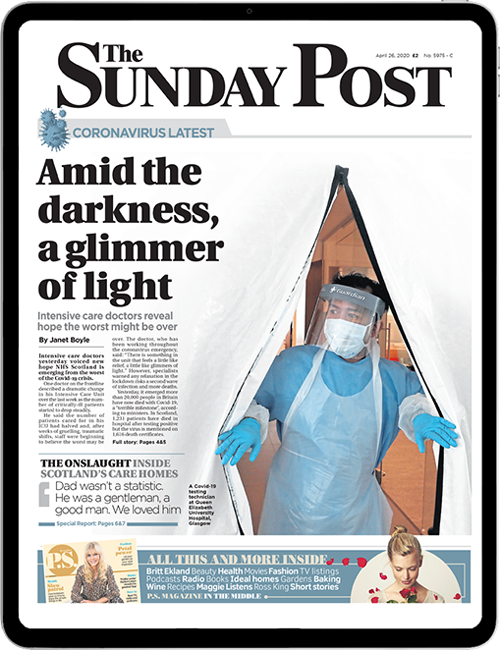 Enjoy the convenience of having The Sunday Post delivered as a digital ePaper straight to your smartphone, tablet or computer.
Subscribe for only £5.49 a month and enjoy all the benefits of the printed paper as a digital replica.
Subscribe