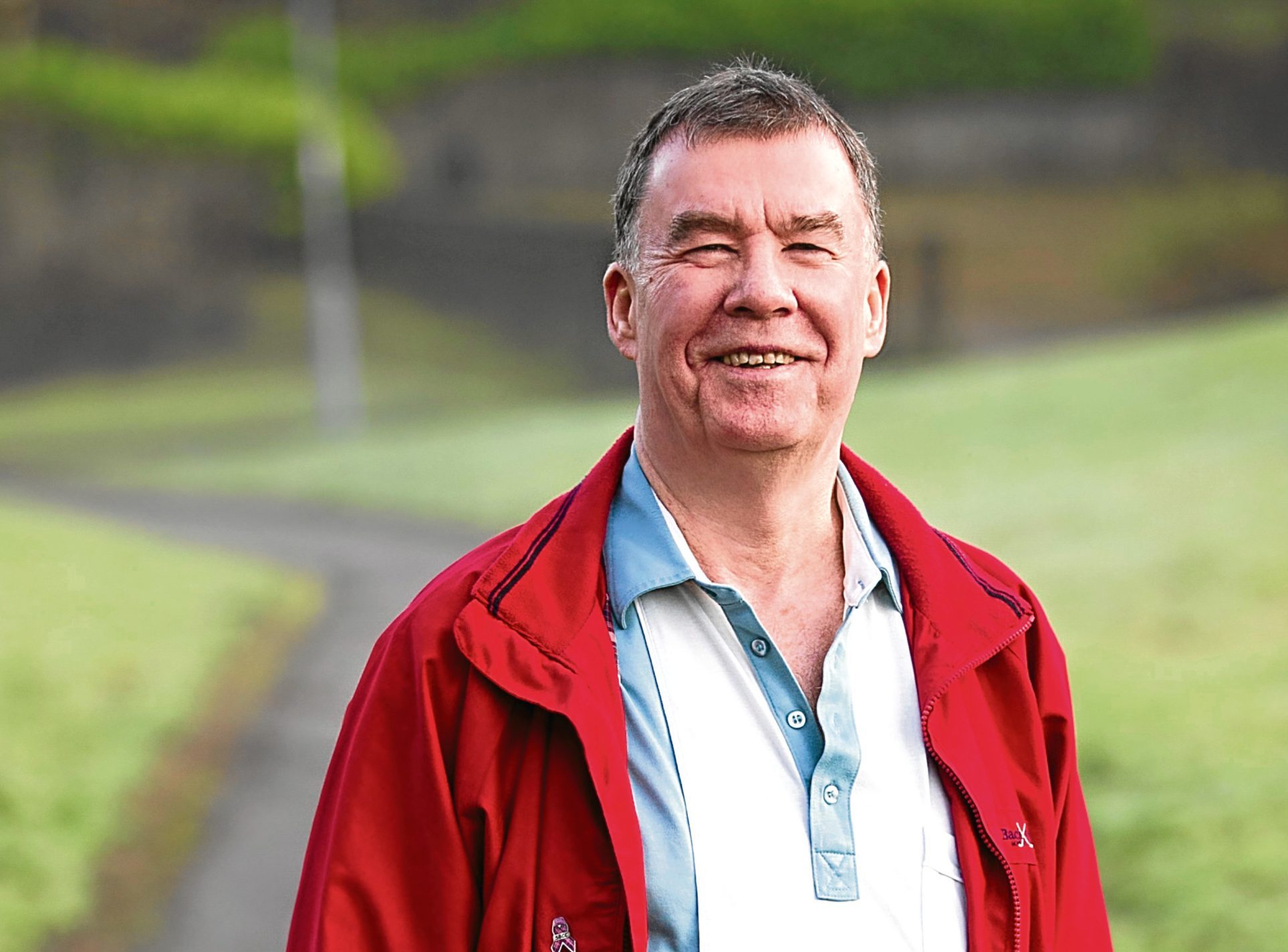 WHEN his niece asked Iain Gray to give him away at her recent wedding, he was delighted to stand up and make a lengthy speech.
What guests couldn't have imagined was that the East Kilbride man has suffered from such a crippling stammer he struggled to say even "I do" at his own wedding.
Iain's life has been transformed thanks to the McGuire Programme which runs intensive courses to help stammerers control their debilitating problem.
And he's told The Sunday Post about the difference it has made as this week sees the screening of a 90-minute ITV documentary, School for Stammerers.
It follows the emotional stories of six other individuals as they confront their condition by standing on a soapbox and speaking publicly just as Iain did.
Iain, 66, vividly remembers the first time he realised his stammer was a problem.
"I was just five and my parents had sent me to the shops to buy a dummy for my younger sister," said Iain, who has a son and a daughter with wife Anne.
"What came out was d-d-d-d-dummy and the two woman in the shop laughed at me."
It was the start of half a century of agonies. He was sent to a child psychologist at primary school with the thinking that his speech difficulties were obviously the result of some domestic trauma, which was far from the case.
"They tried to get me to slow down my speech and say words in time to a metronome," said Iain, a retired engineer. "But neither that nor anything else lasted any longer than the hour you were in the room."
Iain's close friends were understanding, but school, despite being a clever child, could be terrifying.
"I'd dread making any eye contact with a teacher that might just lead to being asked to read anything out in front of the class."
He became, as he says, an "expert at being covert", thinking ahead and coming up with a formula of words he reckoned he could get out, even if it wasn't exactly what he wanted to say.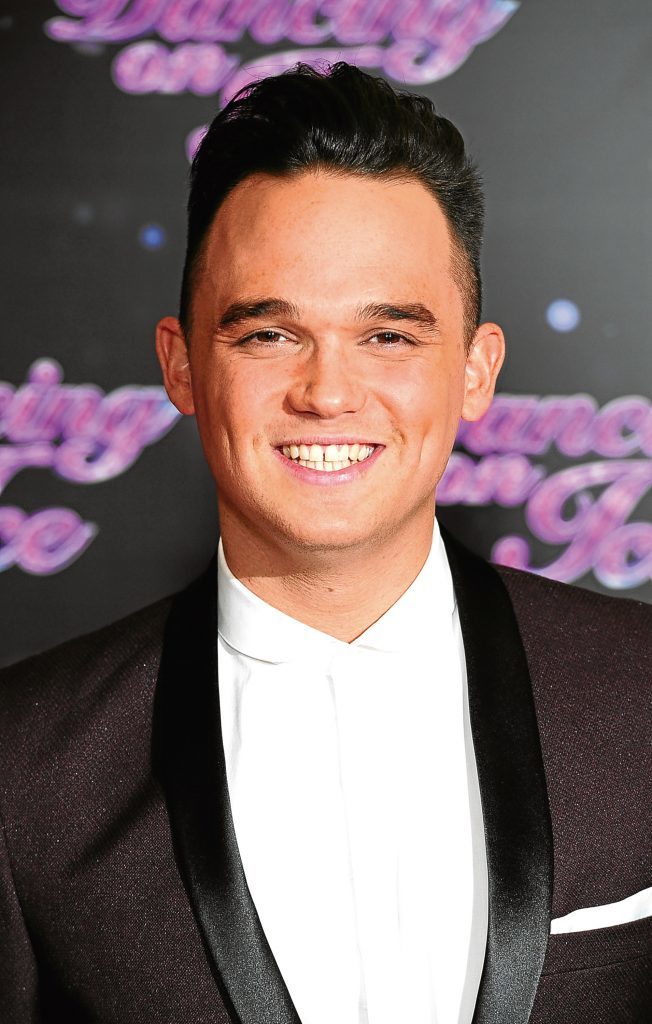 He managed to do enough to pass an interview with Rolls-Royce where he spent most of his working life, limiting himself from pursuing promotions and other opportunities lest his stammer proved a barrier. Anne was the one who initially encouraged him to try the technique (mcguireprogramme.com), having heard of the success singer Gareth Gates had with it.
But it took a further year before Iain managed to steel himself to attend an open day.
"It started with videos taken on the first day of people who stammered so badly they could hardly even say their own names," explained Iain.
"Then I saw them three days later standing up on a soapbox, loud, proud and very eloquently addressing an audience. These were the people talking to us on the open day and that's what convinced me."
The four-day intensive courses are the equivalent of a year's worth of hour-long speech therapy sessions.
The first day involves lessons on how to breathe differently, a technique of speaking immediately after taking a breath. Psychology sessions on how to get over the fear of stammering take place before experienced graduates take the students and speak to at least 100 people.
"It can be anything from getting directions, to asking for something in a shop or actually saying they're on a speech course and asking to say their name," said Iain.
"Then the next day the students themselves have to do that before standing on a soapbox in the town and doing a speech.
"It's one of the most emotional things I've ever experienced. I was standing there looking at hundreds of people and, for the first time in my life, was actually saying what I wanted to."
School for Stammerers, ITV, Catch up now at https://www.itv.com/hub/school-for-stammerers/2a5285a0001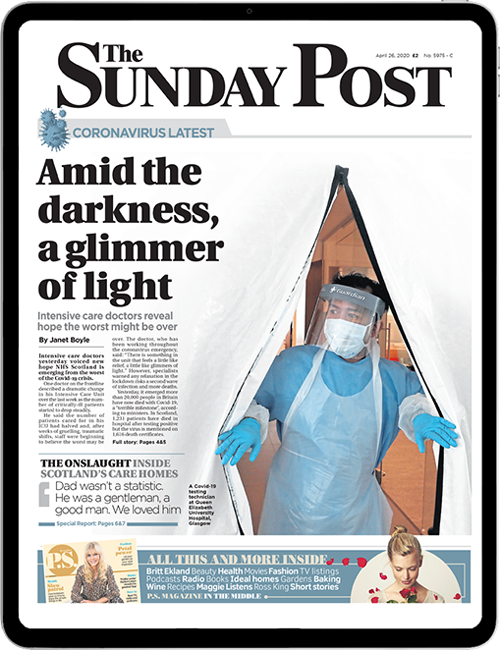 Enjoy the convenience of having The Sunday Post delivered as a digital ePaper straight to your smartphone, tablet or computer.
Subscribe for only £5.49 a month and enjoy all the benefits of the printed paper as a digital replica.
Subscribe