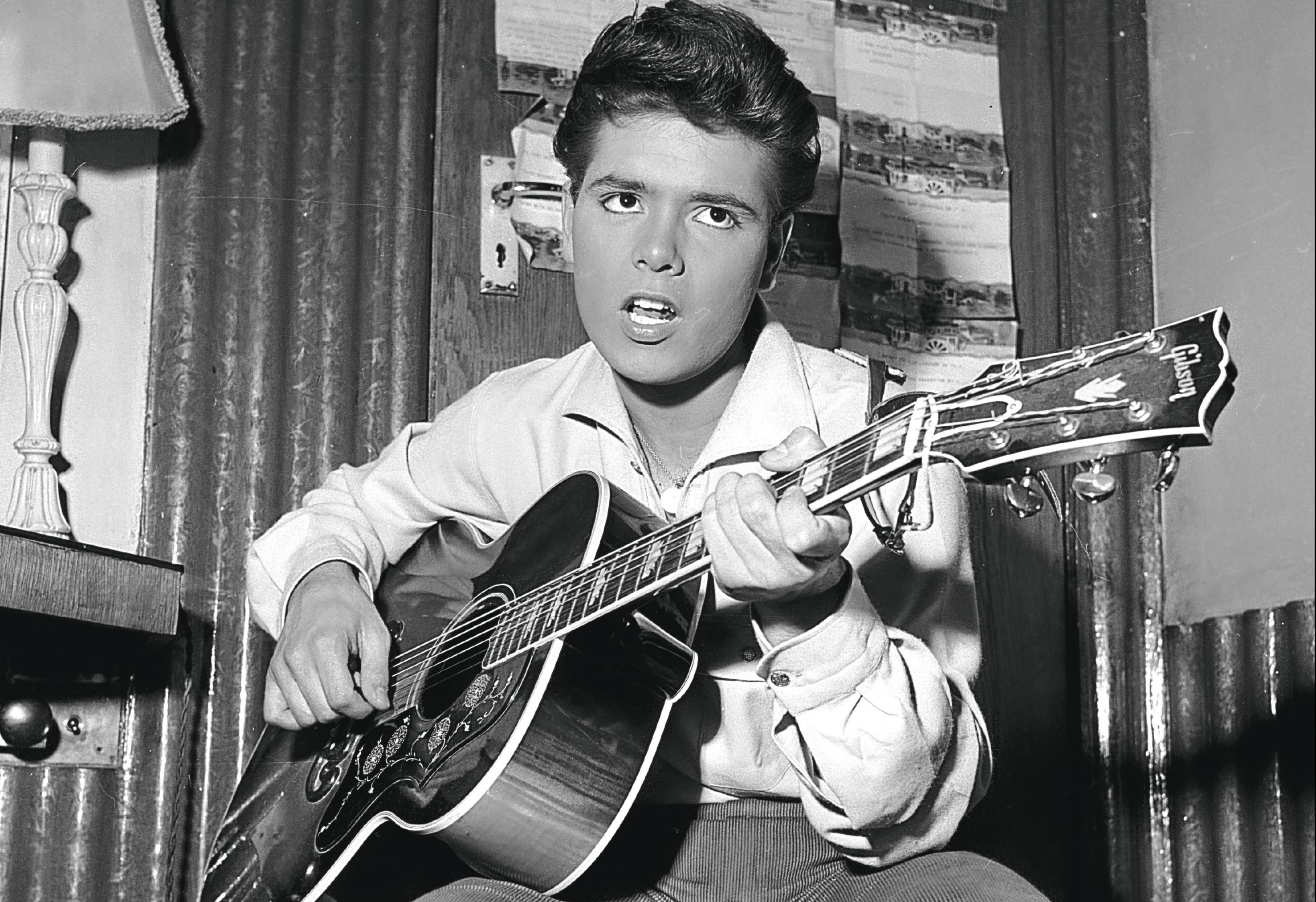 IT was just an ordinary guitar given to a 16-year-old boy, but when the two came together, the power of rock 'n' roll took over and, 60 years later, Sir Cliff Richard is still rocking.
"I was really into skiffle in 1957 when my dad bought me a guitar," said Sir Cliff, who was born in 1940.
"I'd always been into music, and rock 'n' roll was also changing what we heard on the radio.
"It was a great time and I'd already started to sing along with everything.
"Once I had the guitar in my hands, I couldn't put it down. With some pals, I formed the Quintones and then I joined up with the Dick Teague skiffle group.
"I had no idea where I was going, I was just enjoying playing and singing.
"If I had known then what I know now, I would have been frightened to death.
"I don't think that at that time, I thought about a career of any sort, let alone in music.
"I used to do odd jobs for a bit of pocket money, and for a while, I worked as a filing clerk, but I had no great plans to be a bank manager or anything high-powered like that.
"I was just doing what gave me pleasure not what was going to be a career. The world was crazy about Elvis and he was my hero, too.
"All the boys wanted to be like him, but I never actually thought about trying to achieve what he had achieved. He was a great inspiration, though.
"When I was singing or playing, I never tried to copy him. People used to say there were similarities, but I never saw it myself.
"He was brilliant and I could just sing and play a little. He got into a great Cadillac while I was getting onto the bus."
Amazingly, the two are still linked in the charts. The 2017 calendar charts saw Sir Cliff as the biggest seller nationally, with Elvis at No 5 — a great win for rock 'n' roll.
"I am amazed but delighted, of course, and I understand that the tour tickets are also going well, so I could not be happier," said Sir Cliff.
"Someone once said a long time ago that rock 'n' roll was here to stay — they didn't know how right they were."
In those exciting early days, Cliff was still Harry Webb, even when he began singing with The Drifters, a local band.
It was Harry Greatorex, a pop impresario, who changed his name.
"He was a big fan of Little Richard and wanted me to use his name as a surname," added Sir Cliff.
"Then he thought Cliff sounded good, so I became Cliff Richard, and as Cliff Richard and the Drifters, we did our first gig in Ripley at the Regal Ballroom.
"Our first recording was a number called Schoolboy Crush, with a song for the B side written by Sammy Samwell, one of our guitarists.
"Before it was released, it was decided to swap the titles over. Schoolboy Crush became the B side and the A side was Move It.
"Those early days were exciting, and one of my favourite expressions was 'Really?' I kept saying it when people told me the records were going well, that we were in the charts.
"I used it again when I was told that we were going to tour or go abroad or that we were going to make films.
"When I was told I could afford to buy a car, 'Really?' came into play again. It still does. Somebody tells you tickets for a concert at a huge hall have sold out and it still comes as a total surprise.
"I don't think I have ever got used to what has happened to me since my dad bought me that first guitar."
If the last couple of years have had their difficulties, the next couple are set to put Cliff back on top.
His latest album — Just . . . Fabulous Rock n' Roll has been a huge success and it takes Cliff back to his musical roots and to his 2017 concert tour, which is also a celebration of rock 'n' roll.
"I never thought I'd be doing these songs in 2017 and people wanting more," he said.
"It is such a thrill, hard to put into words really. I am still stunned by it. I enjoy the old songs and some real rock 'n' roll and it seems everyone else does, too.
"When we used to tour the theatres and cinemas in those early days, we were usually part of a package that had several other pop acts on the bill.
"If we were top of the bill, we usually closed the show with about 30 or 40 minutes of songs. Now, of course, we do the whole concert.
"In those early days, we had trouble making ourselves heard because of the screaming. We never did get used to that.
"It was fantastic that girls screamed over us, but sometimes it was a little scary as well, and occasionally it was a bit frustrating when you were trying to bring the pace down a little with a ballad before going for a big rock finish.
"There you were trying to put over some beautiful words and you found yourself almost shouting above the screams. I still get screams now and then, but it is more for fun than anything else.
"I like long applause, it helps me get my breath back!"
At 76, Cliff still looks at least 20 years younger and his voice sounds younger than that.
"I have been very fortunate, I think," he agreed.
"I've learned how to use my voice better and look after it. It is my greatest asset, so I've always tried to take care of it.
"There is no big secret that I've always tried to take care of myself with proper diet, proper rest and proper exercise.
"I've never gone over the top on any of those things or sold myself short either.
"Keeping a good balance seems to have worked so far."
Not many people top the calendar charts at Cliff's age, and the 2017 summer tour promises to be nothing short of sensational.
"We're going to have a total celebration of rock 'n' roll, paying tribute to all those great stars who gave us this fantastic music," he said.
"I am really looking forward to it.
"We have some gigs in Denmark and we are also playing the brilliant Marquee Club in Cork and then touring Britain with gigs at some of the most breathtaking of places.
"We shall be at Eastnor Castle, Stansted Park, Walcot Hall, Catton Hall, Lincoln Castle, Euston Hall, Harewood House, Scarborough Open Air Theatre and The Old Royal Naval College in Greenwich.
"I get a buzz just thinking about it.
"I still get nervous before every concert.
"I always have done. and if that were ever to change, I think it will be time to stop.
"Giving a good performance has always mattered to me and I like to give it my best shot.
"When you come off stage at the end of the very last number and feel totally exhausted but still buzzing and willing to go on, you know that iit has worked.
"There is no better feeling than to know that the people who showed their love by buying tickets and travelling to see you, have gone home happy."
Sir Cliff is the first to admit he's had a difficult couple of years, but he is no longer under that cloud and we are seeing him back on his best form, performing.
"I love it. Every time I go on stage, it's as magical as when I first started all those years ago," he agreed.
"It is a little harder these days to find the greasy spoon cafés, coffee bars and the suchlike that we loved and hung out in.
"We don't get to play in church halls and similar venues any more, but the music lives on.
"It will go on living forever as generation after generation falls in love with that special something we call rock 'n' roll."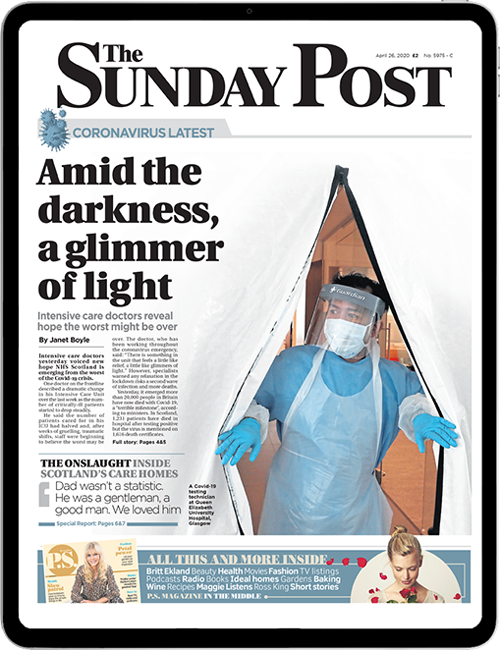 Enjoy the convenience of having The Sunday Post delivered as a digital ePaper straight to your smartphone, tablet or computer.
Subscribe for only £5.49 a month and enjoy all the benefits of the printed paper as a digital replica.
Subscribe