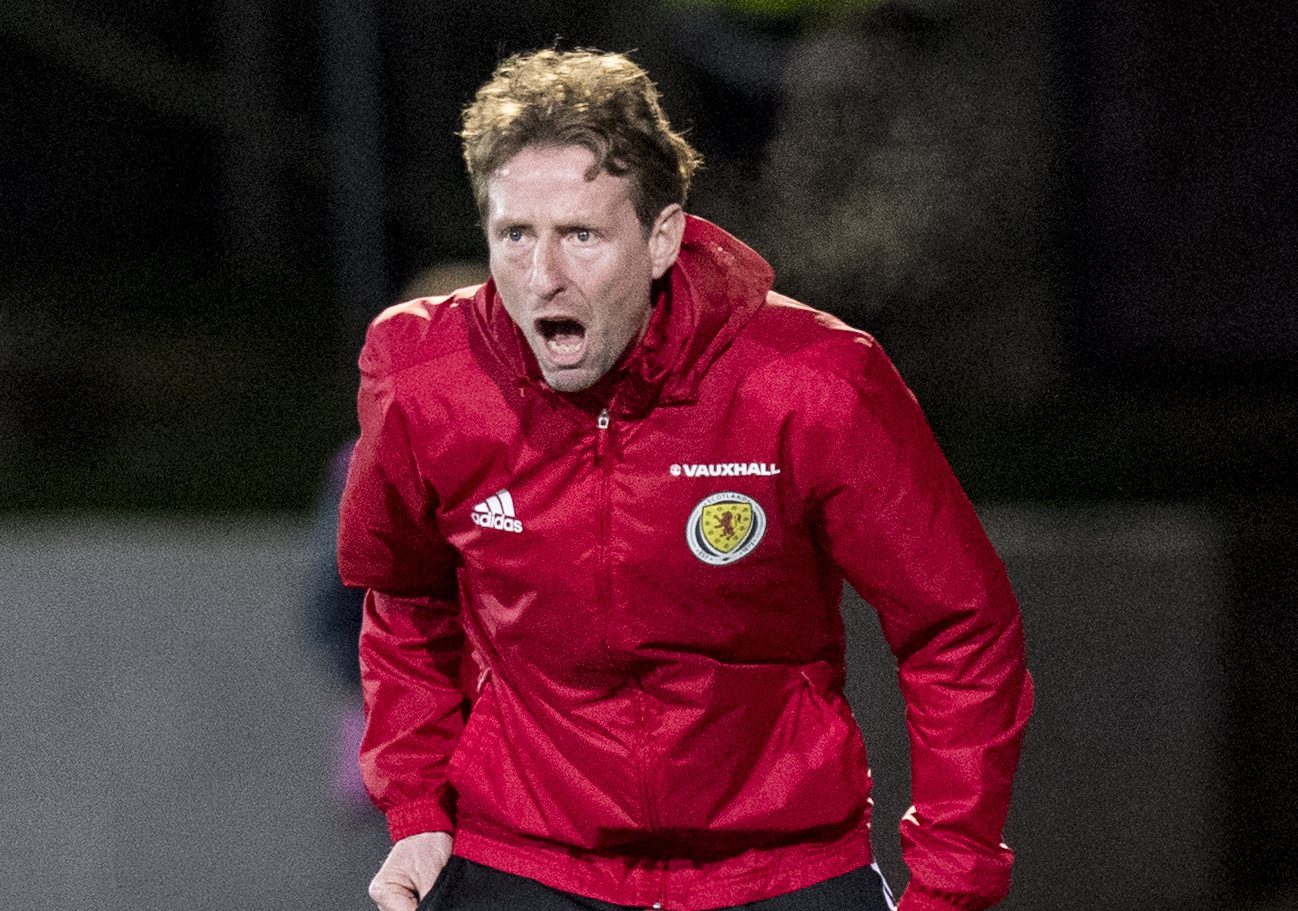 BACK in 2002, while on Scotland's season-ending tour of Hong Kong and South Korea, Scot Gemmill gave the travelling media a tip.
He said there was a 16-year-old striker at his club, Everton, who was utterly fearless, strong enough to batter the senior defenders about in training, and a tremendous finisher.
Then came the bad news. The kid in question was English.
Fifteen years on, Wayne Rooney needs no introduction.
The Scouser has retired from international football, but not before becoming both England's all-time record scorer, with 53 goals, and the country's second most-capped player, with 119 appearances.
Gemmill, too, has come a long way.
As manager of the Scotland Under-21s, he is concerned not with the much-discussed failings of the Auld Enemy's Golden Generation – Rooney, Paul Scholes, Frank Lampard, Michael Owen, David Beckham and Steven Gerrard – but the shiny new promise of our current crop of young players.
And on this front there is much to be excited about.
Twenty-year-old Kieran Tierney has captained the senior side, who he has helped out by playing in several different positions.
Ross McCrorie, still just 19 but now a regular with Rangers, is a player Gemmill knows well, having had him under his charge all the way through the national age levels.
Then there's the two Olivers, Burke (20) – a player who has already commanded £28m in transfer fees – and McBurnie (21),who has played for West Brom and Swansea City in the English Premier League.
Greg Taylor (20), who was named in the Toulon Team of the Tournament last summer after hitting Scotland's winner against Brazil, is now a fixture in the Kilmarnock team.
Celtic's new £300,000-signing Lewis Morgan (21) has been making great strides recently, as has his former St Mirren team-mate Steve Mallan (21), now at Barnsley.
And quite a bit younger, Hearts 16-year-old pair, Harry Cochrane and Anthony McDonald, have burst on to the scene in dramatic fashion.
Gemmill admitted: "It is a very refreshing position to be in.
"I have been coaching our youth teams for a few years now, and generally the question I find myself fielding is: 'Where are our all our talented kids?'.
"Now, though, we are in the fortunate position where the majority of our best young players are playing for their first teams every week.
"That is something which didn't used to happen – and it has had a massive effect.
"On the players themselves, on the public and media perception of them, and on the even younger ones underneath them, who are inspired to follow their lead.
"From a coach's point of view, probably the most-significant thing is that it is getting harder and harder to pick the squads because the competition for places is so strong.
"That is a big improvement.
"When I was in charge of the Under-17s, I had to call up Under-15s into the squad because I didn't feel there was enough strength in depth at the level, and wasn't prepared to pick kids who might have been the right age, but weren't good enough.
"And they need to be, because professional football is a process where you are constantly having to prove yourself.
"Through the youth teams, the reserves and then the first team, it is a constant challenge to show you are good enough to belong.
"You need to play every single game as if your life depended upon it.
"To have to do that as you are maturing into a man is incredibly demanding. So you get a high rate of fall off. Kids will come in, looking good in flashes for a while, and then their form will fade to the point they get taken out of the side again.
"I don't think until they get to approaching 100 first-team games you would really consider them established.
"So, at that stage, you want to get as much experience as you can as quickly as you can, and soak it all up.
"And in that regard, I don't think there has maybe ever been a better example of someone doing that than my old Everton team-mate, Wayne Rooney.
"He exploded into the game as a 16-year-old (setting new records for the youngest Everton, England and Premier League goalscorer), and just kept getting better and better.
"I don't think anyone would disagree Wayne was a unique talent, but his was pretty much the perfect template in terms of how you would want to construct a career.
"He has had longevity at the highest level, and achieved so much in the game."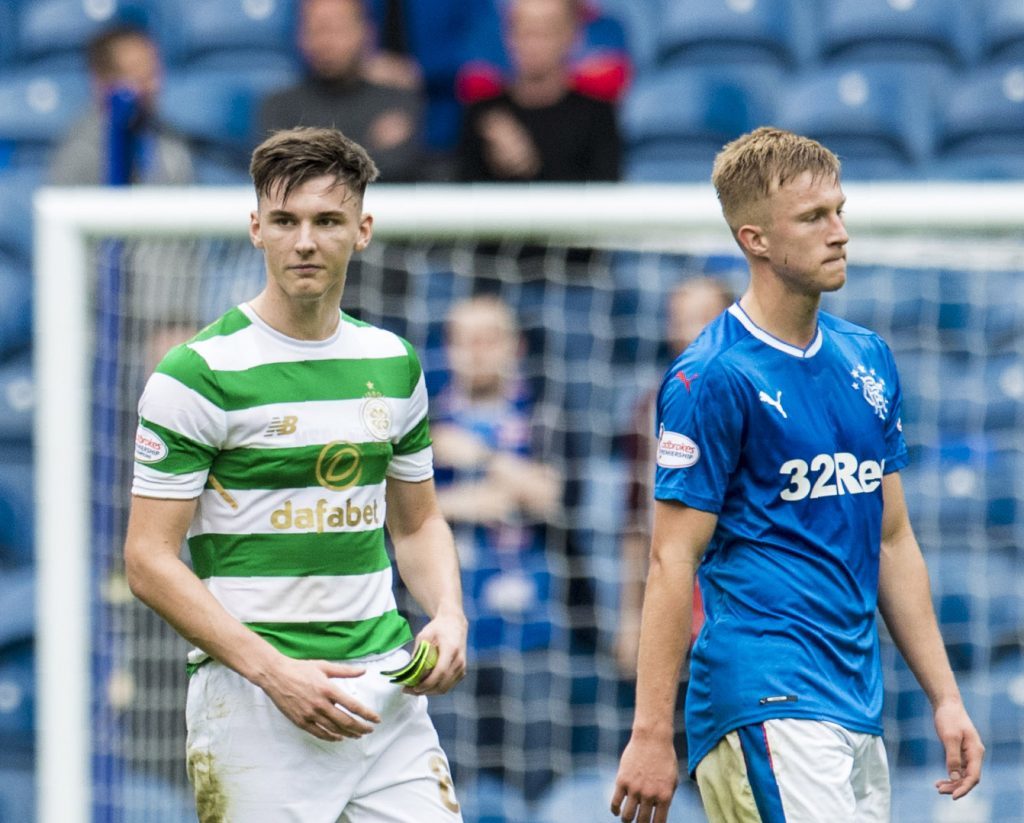 Freakish talents aside, Gemmill adheres to the famous Raymond Chandler quote: "Ability is what you're capable of doing. Motivation determines what you do. Attitude determines how well you do it".
Those values saw him carve out a long career at the top level in England, which produced 26 Scotland caps and led to him no longer just being referred to as: "Archie's boy".
He continued: "I think all coaches will tell you that you can't underestimate the importance of having the right attitude.
"We have all seen too many footballers with fantastic talent fall by the wayside because they didn't have the mental strength to meet all the challenges which came their way.
"It is sad, and it is a part of the game.
"The smarter players, though, are conscious of what it is going to take to make it, and actively apply themselves in a way that will deliver results.
"Scotland have a couple of great examples of this right now.
"Kieran Tierney is one I don't know quite so well simply because he leapfrogged the Under-21s to go straight into the Scotland senior side.
"Everything you see of him and hear about him is of a young man who handles himself extremely well, both on and off the pitch.
"He has already captained both Celtic and Scotland, which is remarkable for his age, and is clearly someone who younger players are looking up to as a role model.
"That would be the case now and, assuming he stays free of injury, you would imagine for many years in the future.
"Ross McCrorie at Rangers is at an earlier stage of his career.
"But there are similarities because the way he applies himself has impressed every coach he has had – for club and country.
"He just keeps asking how he can get better, and then trying to put the advice into practice.
"Right from the first time I saw him, years ago at the Victory Shield stage, I thought he would make it to the top, and I have enjoyed watching his progress.
"One of the most interesting things about the job actually is the number of different routes there are to the same destination.
"Someone like Billy Gilmour at Chelsea has very obvious obstacles in his path because he has chosen to join a club with the finances to recruit from all over the world – at every level.
"And then you have the likes of Oliver McBurnie.
"He has had loan spells out at Chester and Newport County and would have been away out at Barnsley now had the paperwork gone through on time.
"Instead, he stayed at Swansea, a place in the team opened up, and we are watching him on our television screens playing against the likes of Spurs in the Premier League.
"The important thing is not how they get there, but that they do get there.
"Happily that is something we are seeing happen more and more these days."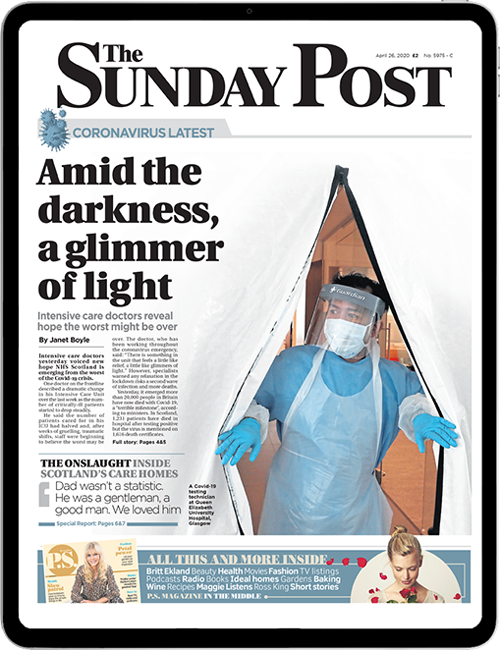 Enjoy the convenience of having The Sunday Post delivered as a digital ePaper straight to your smartphone, tablet or computer.
Subscribe for only £5.49 a month and enjoy all the benefits of the printed paper as a digital replica.
Subscribe