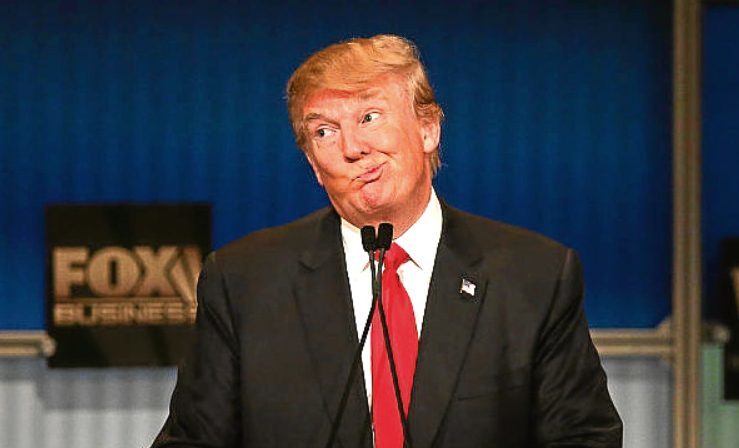 DONALD TRUMP will triumph this Tuesday.
After a week in the US, I say that with confidence, because Trump doesn't need to win the presidency to be victorious.
The spoils are already his. Though he'd never admit it, he exceeded expectations by winning the Republican nomination.
That validated him as a big fish in the political world as well as the corporate.
In a further boost to his ego, he's had a movement named after him – Trumpism.
The term gives him more credit than he deserves, as Trump didn't awaken the discontent spreading across the US.
That has been steadily emerging here and around the globe for years.
But he tapped into it and gave it a voice when no one in the party was listening.
So even if he does lose the White House, his legacy is guaranteed. For someone obsessed with brand, surely the ultimate gratification?
And while establishment Republicans may cry: "I told you so" for a time, they would have to make some kind of overture to him.
Although it's doubtful he'd run again, he'd likely continue to have a role in the party.
In discussions about who might best carry the mantle, several names come up, among them Trump's running mate, Mike Pence ,and Tom Cotton, a young senator from Arkansas.
Or it could be a fellow outsider, someone with a military background or another corporate leader, able to articulate the message in a less controversial way.
Of course there's nothing to stop a family member following in his footsteps.
What about his daughter Ivanka, one academic asks. The suggestion isn't entirely tongue-in-cheek. I've heard some Trump-supporting women are getting plastic surgery to try to look like her.
And if Hillary Clinton turns out to be the "least popular" president-elect in history, as a former aide has speculated, the moment could be riper still.
Winning the long game may be the prize for Trump. He'd secure his dynasty without having to do any of the heavy lifting required to run the country.
That said, there are those who have faith he can see off the Democratic candidate.
The conservatives I've met during my time in Washington DC and Virginia, talk about shy Trumpers – in echoes of the Scottish independence and EU referendums.
They claim some who have kept a low profile will back him in the privacy of the election booth.
Many Democrats also refrain from writing the billionaire off.
Trump won't be losing any shut-eye, however, as it's win-win situation for him.
The problem is his success has come at the expense of the country as a whole.
It's sad to hear a politics professor at the University of Virginia talk about increased tension on campus following repeated incidents of racist graffiti and a death threat to a female student.
It's shocking to be warned there could be violence on polling day.
It's upsetting to witness the Brexit-style polarisation of the so-called land of the free.
In the days before my trip, I couldn't stop singing: "I want to be in America" from West Side Story.
Now I'm here, the grass doesn't look so green.
---
READ MORE
Warning to Turnberry over use of Donald Trump's name at golf resort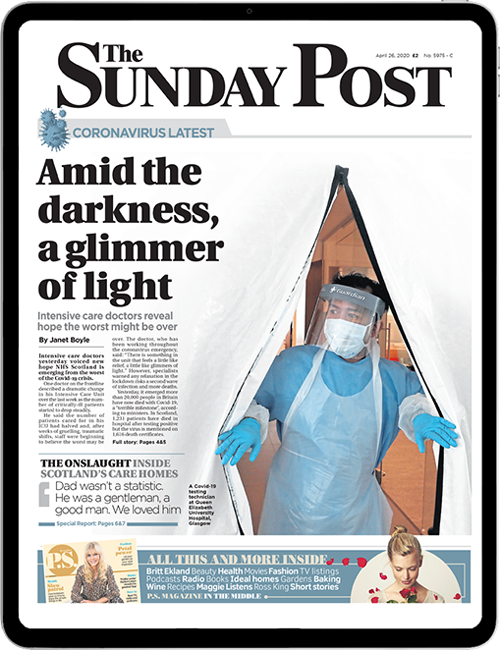 Enjoy the convenience of having The Sunday Post delivered as a digital ePaper straight to your smartphone, tablet or computer.
Subscribe for only £5.49 a month and enjoy all the benefits of the printed paper as a digital replica.
Subscribe