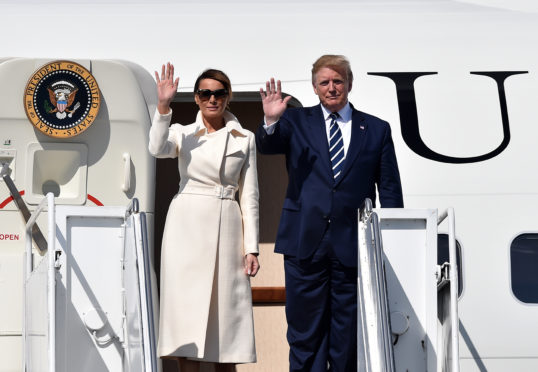 In the words of the late, great Bruce Forsyth: "Donald Trump, didn't he do well?"
And regardless of what you think of the man, he did, didn't he?
When he needed to be, he was dignified, courteous and complimentary.
I'm talking, of course, about the contentious and hugely expensive state visit by the President of the United States, Donald J Trump
Royal pomp and ceremony, graciously – some might say reluctantly – laid on by her maj, and eagerly snapped up by a beaming Donald ahead of the commemoration of the 75th anniversary of D-Day.
The same cannot be said for many of our politicians, in particular Labour leader Jeremy Corbyn, London Mayor Sadiq Khan and LibDem leader Vince Cable.
They played this diplomatic generation game like amateurs.
Their behaviour was undignified and embarrassing.
It was affront to the memory of the thousands of young American men, who 75 years ago in Normandy, paid the ultimate sacrifice to free Europe of Nazi tyranny.
They insulted the millions of Americans who democratically voted Trump into office – an electorate whose country lost more lives on D-Day than the UK.
Without their sacrifice, we would be living under the Nazi jackboot, part of Hitler's Third Reich, where there would be no demonstrations, unless it was one where demonstrators goose-stepped down a swastika-draped Mall to Buckingham Palace.
No big orange blimps hovering overhead, just barrage balloons and swarms of armed drones, no throwing of milkshakes over elderly American tourists – there wouldn't be Americans!
And there certainly wouldn't be a Labour or Liberal Democrat party for Corbyn, Khan and Cable, as there would be no other parties, other than the National Socialists.
As elected members, whose ground is already shaky if EU election results are anything to go by, Corbyn, Khan and Cable really should have shut up and been bigger men.
They should have been respectful of Trump and the people he represents, and grateful for the democratic freedoms his people fought for.
Not, as Sadiq Khan did, calling Trump a fascist and saying his actions and values were at odds with Britain's.
Trump rightly hit back, calling him a stone-cold loser.
And as for Vince Cable, I really did expect better from him.
And Corbyn? Well, he proved he is certainly not the man to lead the UK.
Turning down an invite to meet the President on principle, then ranting and raving against him at a protest rally while at the same time trying to set up a private meeting with him was as deceitful and unprincipled as anything he claims Donald Trump has done.
I'm no great fan of the Donald, but neither do I hate him.
He is an advocate of democracy, freedom of speech and the leader of the largest democracy in the Western world.
Unlike many other controversial world leaders, he can be voted out of office if the American electorate so wish.
Trump refused to meet Corbyn saying that he was a "negative force" and it's really hard to argue with him on that point.
However, I would also add the words "hypocritical and incompetent".
"Oh, wasn't that a shame," as Brucie would have said about Corbyn and his fellow Trumpophobes last week.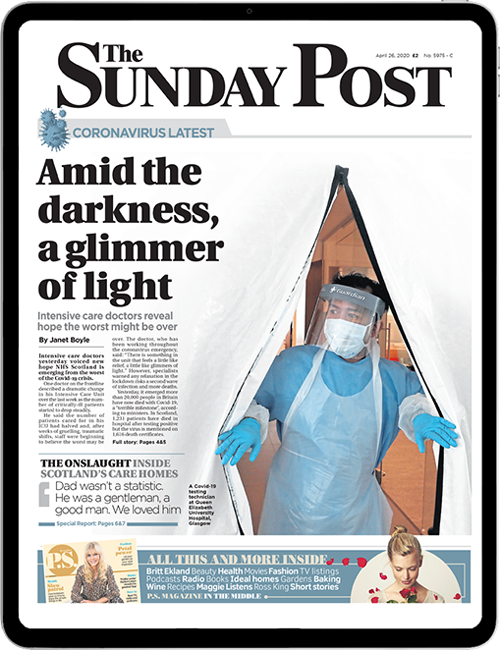 Enjoy the convenience of having The Sunday Post delivered as a digital ePaper straight to your smartphone, tablet or computer.
Subscribe for only £5.49 a month and enjoy all the benefits of the printed paper as a digital replica.
Subscribe