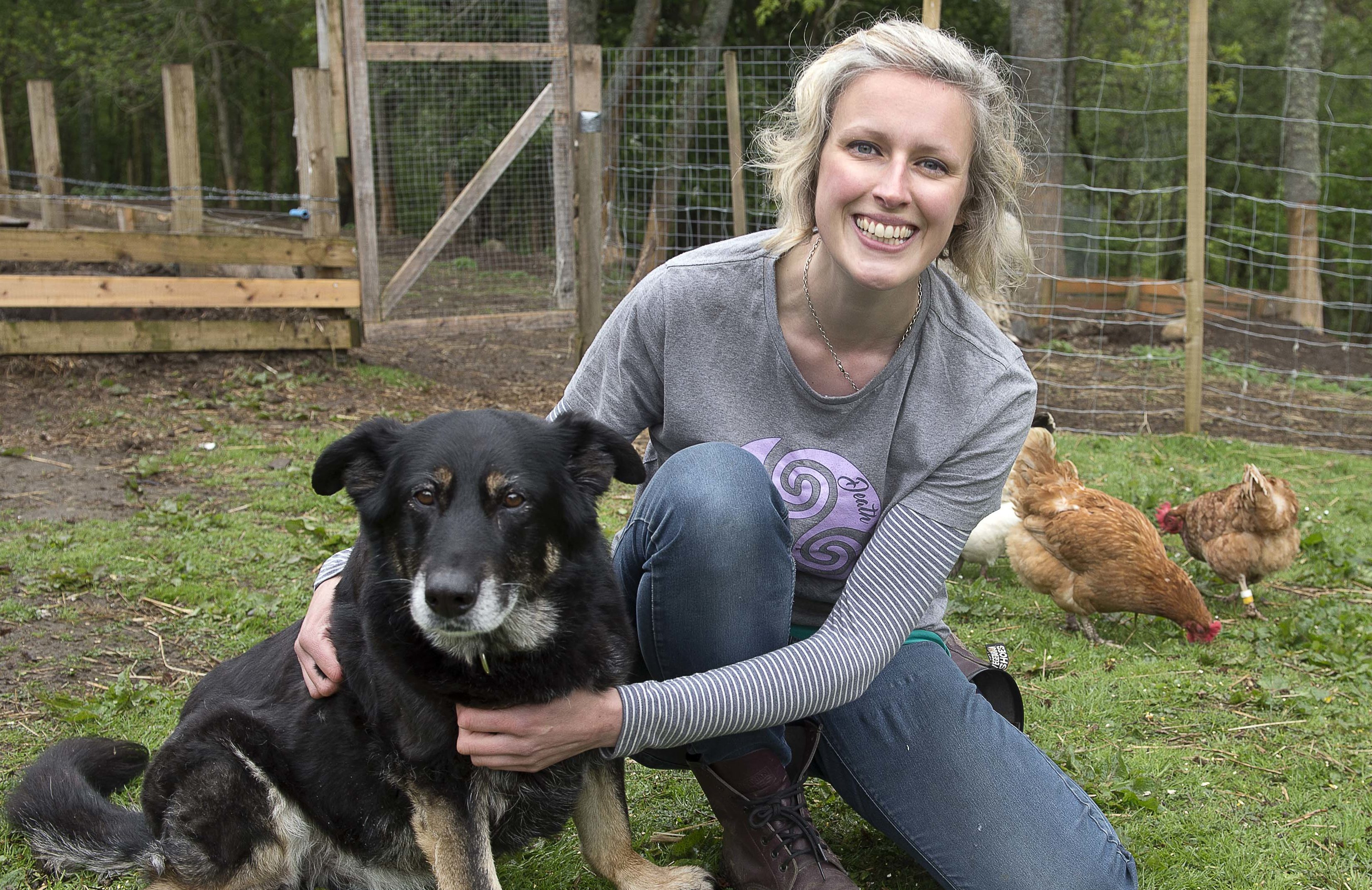 AN animal rights campaigner who was once given just six weeks to live has dedicated her life to helping terminally-ill and abandoned animals.
Alexis Fleming started The Maggie Fleming Animal Hospice in March 2016.
Based on a rural smallholding in the north-east, the hospice offers palliative end-of-life care to rescued animals.
Alexis, who has Crohn's Disease, was inspired by the loss of her own dog, Maggie.
She rescued the bull mastiff from neglect after answering an online ad from a backyard breeder. The pair formed a close bond over seven years but Alexis was left devastated when Maggie was diagnosed with lung cancer and later passed away after a complication during surgery in 2015.
"I hadn't seen Maggie for four days. It was very hard because I promised I'd never leave her," said the 37-year-old. "I was so distraught that I couldn't be with Maggie when she died, I decided I wanted to be there for other animals when they were at the end."
The hospice is now a registered Scottish charity and currently based in Ballindalloch near Aberlour, just north of the Cairngorms National Park.
Alexis was diagnosed with stage three Crohn's Disease, a chronic relapsing inflammatory bowel disease, in 2010. Three years ago, her condition deteriorated to the point where doctors feared she had just weeks to live.
"The inflammation had become so bad that it started eating through the intestinal wall and into my abdomen," she said.
"I could feel myself slowly dying. I was given six weeks before something catastrophic happened. I needed surgery but I was too ill to undergo the operation."
She had moved to Ballindalloch in 2014 to potentially live out the rest of her days in an idyllic rural setting. But Alexis defied medical expectations, came off her prescribed medicines and miraculously managed to turn her health around. She continues to sporadically suffer debilitating fatigue and extreme pain.
But for Alexis, the tough job of caring for sick and abandoned animals has also helped her cope psychologically with her condition – and confront her own feelings about death.
"I follow a plant-based diet to give myself that best possible chance but eating is still difficult and I'm sometimes so exhausted I can barely walk," she said.
"Saying goodbye to the animals I've cared for can also take its toll but I think the work I do here helps as it takes the focus off of me. It helps me cope better. I know I haven't given in to this disease. I've acknowledged it but I'm determined to not let it dominate my life.
"It's also helped me deal with my own hang-ups about death. I now take one day to grieve then move on. There are always animals that need help."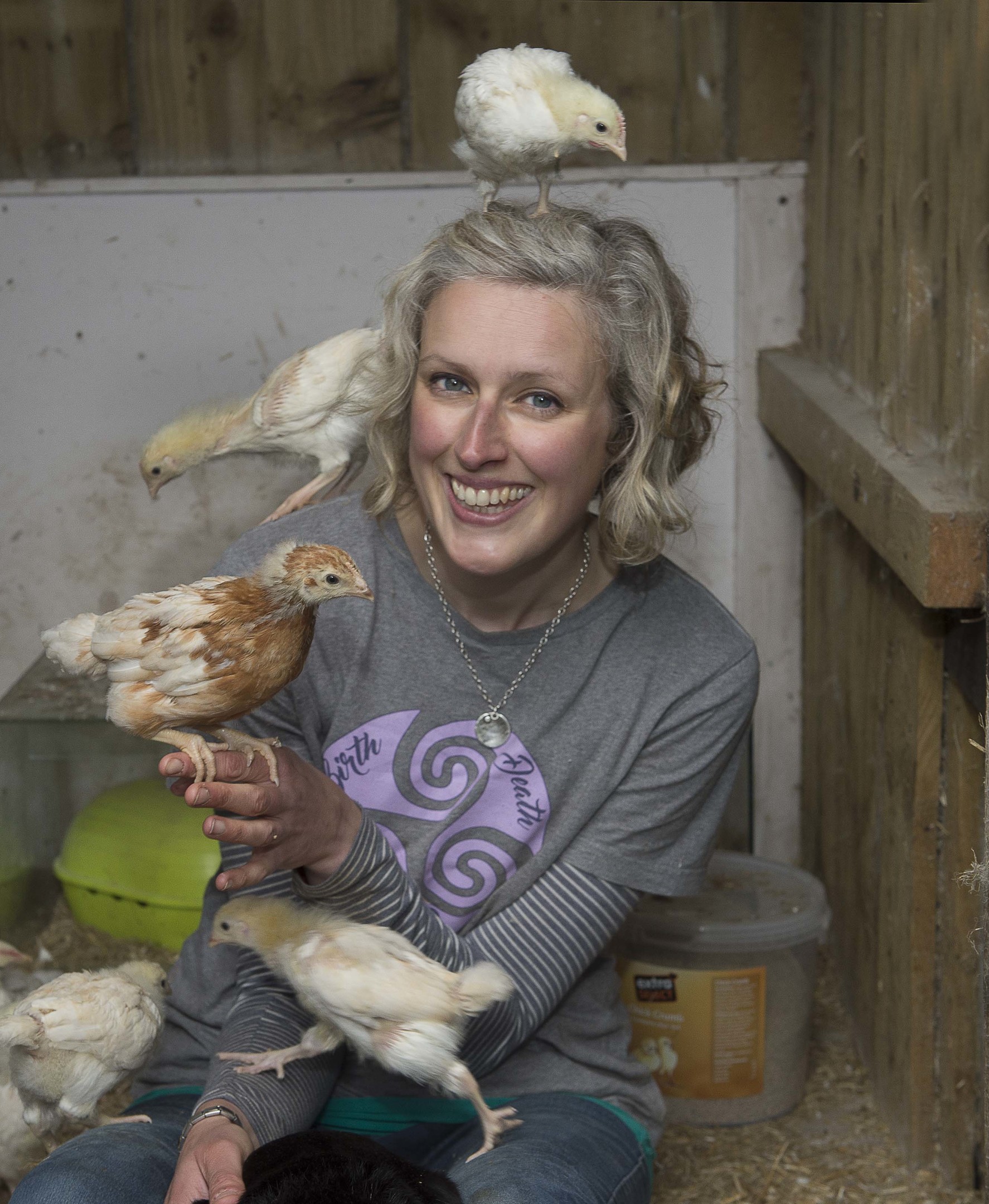 As Crohn's carries a genetic risk, Alexis made the tough decision to not have children and instead dedicates her life to helping vulnerable animals.
Alexis and her partner Adam now plan to expand the hospice to care for more animals. They are in the process of moving to a bigger site near Kirkcudbright in Dumfries and Galloway. The pair fundraised £15,000 to build what Alexis believes will be the world's first purpose-built animal hospice.
"There are a lot of animals that are abandoned near the end of their lives," said Alexis. "I don't know why someone would dump a terminally ill animal on the street but it happens on a daily basis."
Alexis hopes to raise a further £7,000 to furnish the hospice to a standard that ensures its residents receive the best possible care.
"My dream has always been to have a gold-standard, purpose-built animal hospice," she added.
"As far as I know, there isn't a dedicated hospice for animals anywhere in the world that has been built with this in mind." The building is being constructed but the pair now need to raise money to pay for labour and all the internal work and furnishings.
The new hospice will sit on four acres of land and will feature a native woodland, memorial garden, spacious animal runs, first-class facilities and accommodation for volunteers.
Alexis said: "We'll keep it small and intimate to provide the best personal care and aim to give as many animals peace, comfort and love at the end of their lives."
The pair also run The Karass Farmed Animal Sanctuary on their land, where they care for neglected farmed animals, many of which have been saved from the slaughterhouse. There are around 60 animals in the sanctuary, including sheep, pigs, turkeys, cockerels and chickens that will also move to Kirkcudbright.
Alexis has given palliative end-of-life care to around 40 animals so far, including dogs, sheep and chickens.
"We do at-home euthanasia and work closely with vets to know when the time is near and follow their advice," she said.
"The aim is to make it as peaceful, calm and loving as possible.
"They have a lovely last day out in the garden with their favourite meal or treats and a walk if they are up to it. It breaks my heart every time." But some animals' tales have happier endings. Current resident Beryl, nicknamed 'B', was found abandoned on the streets of Salford with a mammary tumour the size of a rugby ball that had become infected. Vets had given the distressed German shepherd two weeks to live.
The dog warden who found her contacted Alexis through the charity Pounds for Poundies, which Alexis also founded in 2013 to rescue unclaimed dogs from being put down.
Alexis took her to a vet for a second opinion and they decided to remove the tumour. The operation was a success and B, now 12, has been given a normal life expectancy.
She recently celebrated two years at the hospice.
"When she arrived here she was really traumatised," said Alexis. "If it hadn't been for the hospice she would have died alone, scared and in pain. For a wee dog that was given two weeks to live, she's so cheerful and affectionate and is part of our family now."
A documentary about the animal hospice will be shown at the Edinburgh International Film Festival next month.
"We live in a world where humans do terrible things to animals," added Alexis.
"No animal deserves to die in fear, pain or alone with no one who's cared for them by their side.
"If it means I need to go through the grief process for them to have a really lovely final days or weeks, then it's completely worth it."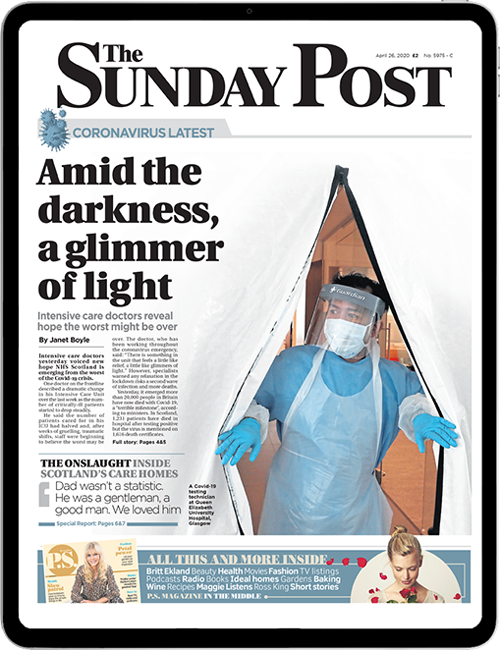 Enjoy the convenience of having The Sunday Post delivered as a digital ePaper straight to your smartphone, tablet or computer.
Subscribe for only £5.49 a month and enjoy all the benefits of the printed paper as a digital replica.
Subscribe