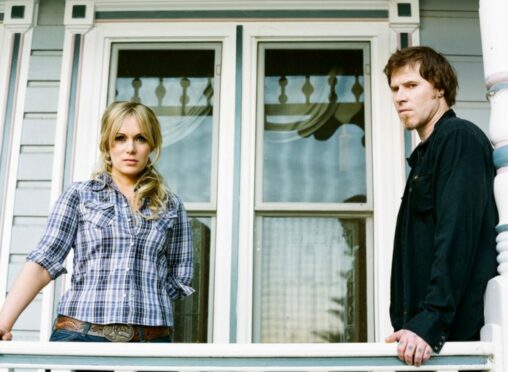 It started with a letter. When Isobel Campbell's then-boyfriend suggested she wrote to singer Mark Lanegan, neither were expecting a reply.
That it led to a trio of Top 40 albums is almost still beyond her comprehension, as she contemplates the loss of Lanegan, her friend and long-standing collaborator, who died two weeks ago.
"I had a song, a chorus and the music but I needed a singer," said former Belle & Sebastian star Campbell, recalling how her unlikely partnership with Lanegan, of US rock bands Screaming Trees and Queens of the Stone Age, began 16 years ago. "I'm a Lee Hazlewood freak and I needed to find 'my' Lee, I needed to find that dark, low voice. My boyfriend at the time was a journalist and songwriter and he suggested I wrote to Mark.
"I wrote a postcard, sent it to his record label and a few weeks later Mark phoned me up and sang down the phone to me. And I just thought, this is like a movie. When people say 'you had me at hello', it was like that."
The pair met at Glasgow's Barrowland Ballroom when Lanegan was playing with Queens of the Stone Age, beginning a musical association that would span two decades and three acclaimed albums. They'd made tentative plans for another collaboration before his death at his home in Killarney, Ireland, aged 57.
Singer-songwriter Campbell said: "We were in touch last year, he actually emailed me on my birthday. He never normally emailed me on my birthday, but he wrote to say happy birthday last year and said, 'I miss you'. I told him I missed him too.
"In 2020 during the pandemic, I'd asked him if he'd like to play some shows again. And he said that if we were ever allowed to play shows again, then he'd love to.
"I'm a stubborn person, but I'm not pushy. The last time I saw him was in 2011. I had made my peace and just let it go, doing my own thing. I'm a go-with-the-flow person. If things are meant to be, great."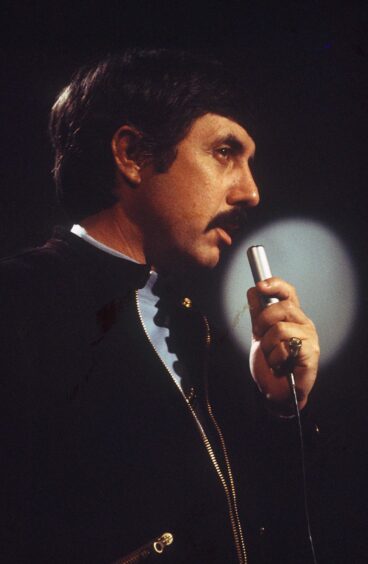 She described the duo's collaborative energy as "bigger than the sum of its parts".
"Sometimes when certain people create things together there's this magical add-on," she said. "I love it, but it's hard to properly define, explain or capture. It's what so many of us are chasing as musicians. And it's hard to find words for it.
"Mark came into my life at the right time, and he was wonderful. He was so difficult but so wonderful that it was all worth it. It's hard to find words because in a way he was so stoic.
"Mark was more like a feeling than words. He could communicate with a look or a mannerism. He was wonderful, and he'll always be with me.
"I wrote a piece about him, and it immediately hit me in the gut afterwards. I think that's shock. I still can't believe it. But I would have loved to work with him again. It would have been business as usual, all he would have needed to say was 'well, kid, do you want to write something?'"
Living between California, East Sussex and her mother's home in Denny, Campbell, 46, describes her life as "nomadic". She released her fifth solo album, There Is No Other, in 2020 after a legal wrangle, and she has tentatively started working on songs for the next one.
Campbell left Belle & Sebastian 20 years ago but it was another letter she wrote during her time with the Brit Award-winning Glasgow band that gave her the shard of hope that writing to someone she'd never met before wasn't an entirely pointless pursuit.
She explained: "One of the first times Belle & Sebastian went over to New York, someone at the record label took us to meet Quentin Crisp.
"Stuart (Murdoch, the band's frontman) used to write to people all the time, and I was always so impressed by Stuart. My mum or my granny would say, 'If so and so jumped in the Clyde would you?' and I'd be like, 'yeah'.
"So I wrote to Quentin Crisp after we met him and sent him a bar of chocolate and a silk scarf. He wrote back to me and said, 'Thank you, I do like chocolate.'
"He was the only person I'd ever written to, apart from Mark Lanegan. Most people probably think, 'My God, what a fruit loop' but it's a lost art. We're all glued to our phones now. Addicted to them."
Isobel plans to return to performing live later this year, with festival dates in her adopted home of California due to be announced this week. She said: "People say cats choose who their owners are and in the same way, I don't think I need to think about what happens next. It'll just happen."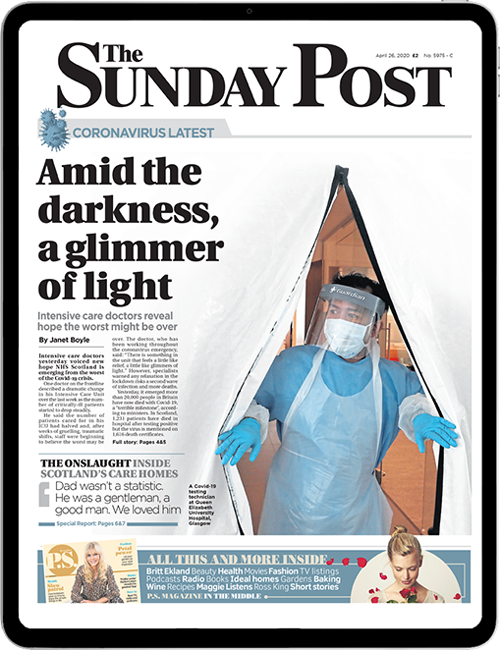 Enjoy the convenience of having The Sunday Post delivered as a digital ePaper straight to your smartphone, tablet or computer.
Subscribe for only £5.49 a month and enjoy all the benefits of the printed paper as a digital replica.
Subscribe