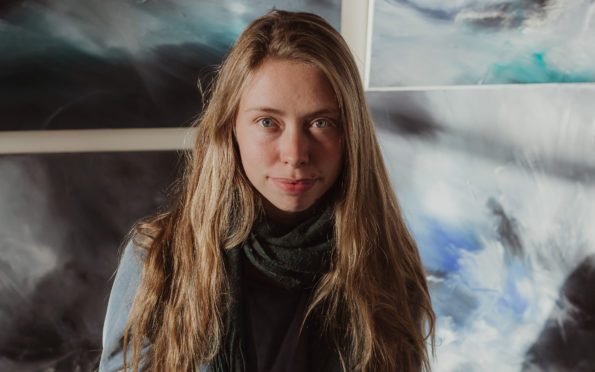 The tide may be turning for Scotland's embattled islands as their dwindling populations are on the rebound, claim experts.
Young people are moving in; millennials pumping new life into communities, working the land, launching businesses and sending their children to nurseries and primary schools. Some are island-born and returning for good, others are newcomers from as far away as the US.
The turnaround has been revealed by Islands Revival – a group including more than 20 stakeholders, as well as Scotland's Rural College, academics from Aberdeen's James Hutton Institute and Outer Hebrides-based Community Development Lens (CoDeL).
They report "credible evidence of green shoots of population turnaround" but say official figures have still to catch up and properly capture the trend.
Theona Morrison, who has lived on Uist for 30 years, is one of the founders and directors of CoDeL. She told The Sunday Post: "Island life is not a backwater or in any way backwards.
"It is very able and articulate young people, who have often been through higher education and have travelled the world, who have chosen in this new age to come here.
"Our research has shown that, out of 469 people in their 20s and 30s on Uist, 30% were returners, 20% were new to the island and the others were those who had chosen to stay and not move away.
"It showed a much better figure than the 2011 Census projections for the Outer Hebrides that suggested the young demographic numbers were going to fall off a cliff."
The upturn is being put down to better connectivity, with the introduction of superfast broadband and 4G enabling people to work from almost anywhere. But job and economic opportunities are also being cited. And Island Revival reckons young people are attracted to the sustainability of island life, its environmental assets, and a sense of community and well-being.
According to CoDel's research, among them the young people surveyed have 253 children, four out of 10 of whom are there because their parents chose to settle or return.
Numbers in mums and tots groups are reported to have doubled and nurseries that take the youngest children are full. North Uist's new school had almost 90 pupils last year, nearly 20 more than expected.
Citing moves to centralise certain services like dentistry on the island, the CoDeL director said: "We are saying you have to plan for growth, not for decline. Millennials know they don't have to work in cities any more. It chimes with a global trend that young people can choose where they want to live and have a different lifestyle to that of living in a 10th-floor flat in an expensive block in the city because that is where the work is.
"People say we don't have enough jobs, but we have more than we can fill. Islands present opportunity."
Martin Johnson, interim director of strategy and regional economy at Highlands and Islands Enterprise, said more still had to be done to attract people to remote areas.
He said: "Young people are vital to future prosperity. Creating conditions that make the region attractive to them has always been challenging.
"New developments such as the expansion of BASF Pharma in Lewis, the creation of a new research and innovation campus in Orkney, islands communities connecting to full-fibre broadband and more land coming into community ownership all add to the attractiveness of our islands.
"However, there is still more to be done – we need to grow businesses and communities and infrastructure to build on our success."
---
Ellis's story
I'm in my element here.Nothing but the Atlantic between us and Canada
Artist Ellis O'Connor, 27, who grew up in Dundee and is a graduate of the city's Duncan of Jordanstone College, moved to North Uist in 2017 to be with her farmer boyfriend Keith MacDonald, 31, who returned to settle on the island five years ago.
The couple live on a 200-acre farm overlooking the tidal island of Orosaigh.
Ellis said: "We are the westernmost chain of the islands looking out to the Atlantic. We're on the edge, with nothing between us and Canada.
"But I don't feel cut off. I love going back to Dundee, but I feel much more in my element on Uist, with nature and the outdoors.
"There is a massive sense of community here. We have a Co-op that stocks everything we need, and we buy online and stock up on stuff on the mainland."
Keith left the island to study in Edinburgh. After graduating, he travelled the world, working in horticulture and fish farming, but returned after discussions with his parents about the future of the family farm.
He said: "If I hadn't travelled I wouldn't have been able to appreciate what we have here.
"As the world is changing, people are looking for a stronger tie to the land.
"These days you can live in a sparsely populated, remote place and bring your office with you.
"I know of several young people who don't have patience any more for big cities, pollution, and a rat-race environment.
"They are looking for a greater connection to nature and the elements.
"There are very encouraging signs for the future but I don't think it's time to start celebrating yet.
"There is work to be done."
---
Liam's story
Nowhere's better than the middle of nowhere
Liam Crouse, 29, was born in Rhode Island, USA. He came to Scotland in 2008 to study Celtic studies and archaeology at Edinburgh University.
A Gaelic speaker, he works as a communications officer at Ceòlas – a cultural organisation – creating a Gaelic media service and developing immersion language courses.
His Swedish girlfriend Emma Axelsson, a graduate of Glasgow University, moved to South Uist to be with him. She works for a community organisation and runs a Scandi-style bakery from home.
For Liam, the transition to island life has been natural.
"People look at Uist as the middle of nowhere with nothing here, but in terms of my interests and passions, you cannot get better than this," he said. "In a small community you can make a real difference.
"I want to see de-centralisation. With this added connectivity I think there are plenty of government jobs that can be redistributed around the country and connected."
Emma, who grew up in Gothenburg, agrees. She wants to see services delivered locally and infrastructure improved to meet growing demand.
"I want the government to take notice, not only because us young people are asking, but because the whole community is asking.
"There are plenty jobs, more than there are people to fill them, but it is really hard to find a suitable home."
Challenges aside, Emma wants to stay. She said: "Uist has taught me the value of living in small and close-knit communities.
"The support and genuine care and interest of people I have experienced has been refreshing when contrasted to the almost anonymous life of city living."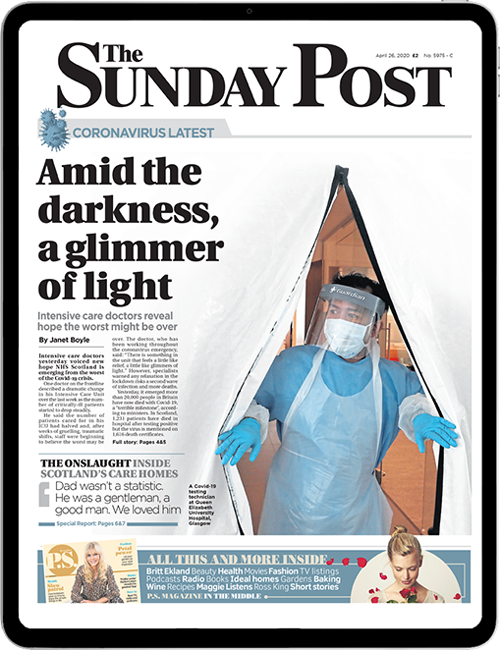 Enjoy the convenience of having The Sunday Post delivered as a digital ePaper straight to your smartphone, tablet or computer.
Subscribe for only £5.49 a month and enjoy all the benefits of the printed paper as a digital replica.
Subscribe