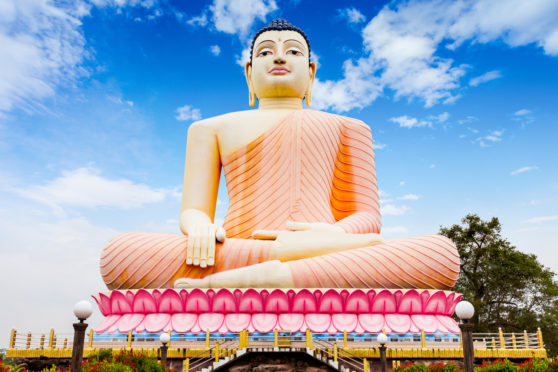 "We feel like smile millionaires when we're here," said two holidaymakers I bumped into strolling on one of my many Sri Lankan beach stops.
They said their feeling summed up the warm, welcoming and hospitable reactions from locals to visitors.
By the time we'd finished our holiday I, too, felt like a "smile millionaire".
My fascination with Sri Lanka stems from schoolboy days and, after my initial trip five years ago, this island – a quarter of the size of the UK – captured my imagination.
Now I'm regarded by locals as a "repeater", a visitor making regular visits to enjoy this island.
My last visit straddled the festive season, allowing a welcome escape to 35°C warmth and clear-blue skies of a country that offers myriad visitor attractions and 1,600 kilometres of beaches.
With tragic terrorist bombings in early 2019 having an understandable impact on its tourism industry as well as the achingly sad human costs, the island is now working to rebuild its visitor appeal. I was more than happy to come back to the island to show solidarity and explore more of its attractions.
One such highlight is the famous landmark of Sigiriya, a huge, ancient rock that is now a UNESCO World Heritage Site.
It's a slow climb up 1,202 steps, many fairly steep, in sweltering heat to discover what's left of a once-lavish palace – complete with swimming pool – built on the rock for a forward-thinking 5th Century king.
The architectural splendour and stunning views from the top are worth every bead of sweat!
We stay for three nights in beautiful Habarana, a once-isolated village in the centre of Sri Lanka's cultural triangle. Our base is the Cinnamon Lodge Hotel, an eco-focused complex.
A team of nature experts are on hand to offer a great selection of activities from yoga to birdwatching and answer any questions about their 48-acre site.
Our elephant safari guide enhances the experience, identifying best vantage points to get a glimpse – often very close-up – of the area's elephants. Sights and sounds from that afternoon will live with me for a very long time.
As well as offering great activity options the hotel kitchen team lay on mouth-watering Sri Lankan cuisine.
From Habarana we drive almost five hours to the island's cosmopolitan capital, Colombo. Major investment has seen a number of new hotels, shopping malls and luxury apartment tower blocks change the skyline.
Another Cinnamon hotel – the Lakeside – is our base, delivering excellent cuisine, ideal for walking to the city's historic Fort area and with views to the brand-new Lotus Tower. At 356m, it is the second-tallest building in South Asia.
Several beautiful parks are dotted around the city, creating peaceful havens for walking or sitting in the shade.
Independence Square and an adjacent former colonial hospital, now beautifully restored, are must-visits.
A 30-minute tuk-tuk drive takes you to the beautiful Mount Lavinia Beach.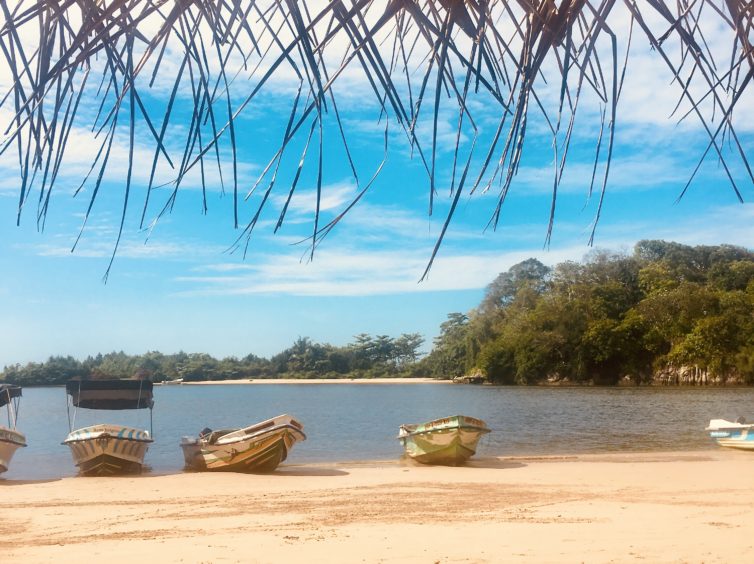 We perch ourselves there in front of a beachside café which, as well as serving us drinks and a lovely lunch, offered fresh towels, sunbeds and parasol all for just £12.
The final part of our visit is a trip to the south-east corner with the beautiful Bentota and Moragalla beaches.
We stay in the village of Aluthgama – 90 minutes from Colombo – in a 24-room boutique hotel a few minutes' walk from the Kande Viharaya Buddhist temple. With its giant sitting Buddha at almost 50m high, it's regarded as one of the biggest in the world.
The hotel team there complete the hat-trick of fine food establishments with fruits galore and a specially prepared Sri Lankan curry which was not only a taste sensation but, at £7 per head, a price sensation.
That's Sri Lanka visit number five under my belt. Will I return? You bet…
---
P.S. When in Colombo we used the Uber app to summon tuk-tuks for city jaunts. Not only does it avoid destination confusion it removes any potential rip-off risk on the price. Worked a treat every time!
---
Factfile
Qatar Airlines flights from Edinburgh to Colombo (via Doha) from around £500. Prices at Cinnamon Lodge in Habarana and Cinnamon Lakeside in Colombo from £60 per night. cinnamonhotels.com. In Aluthgama, Bougain Villa double/twin rooms from £50 per night. bougainvilla.lk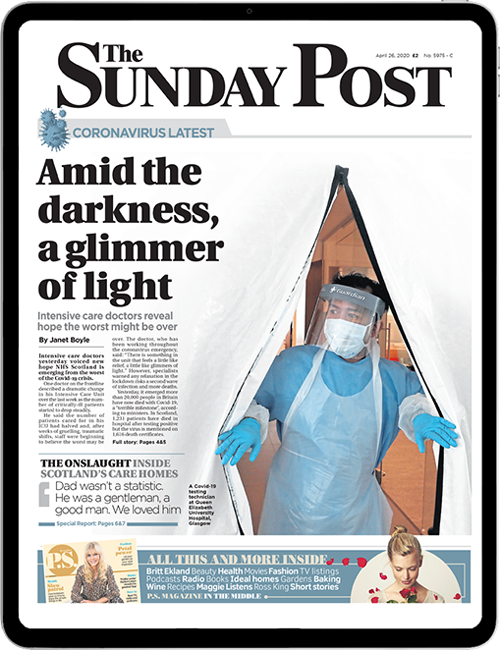 Enjoy the convenience of having The Sunday Post delivered as a digital ePaper straight to your smartphone, tablet or computer.
Subscribe for only £5.49 a month and enjoy all the benefits of the printed paper as a digital replica.
Subscribe