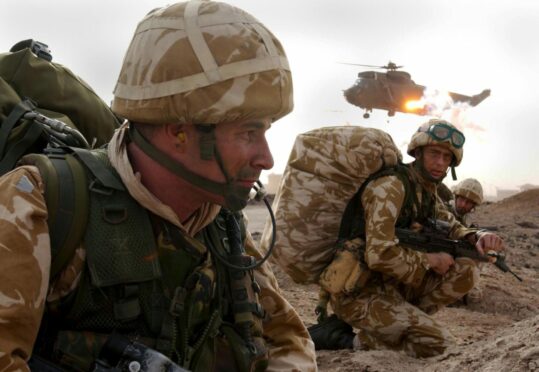 The Iraq War was an unmitigated disaster that fanned the flames of jihadism and created a 20-year legacy of regional turmoil that left Iran as the only victor, according to experts.
Brigadier Ben Barry, a ­senior fellow at the International Institute for Strategic Studies, said the war, which began 20 years ago tomorrow, had a lasting impact on global politics.
He said the West's ­failure in Iraq not only encouraged international terrorist networks but also emboldened nations such as Russia and China.
Land warfare analyst Barry – who wrote Blood, Metal And Dust: How Victory Turned Into Defeat In Afghanistan And Iraq – said: "In terms of geopolitics, the war had a profound impact.
"It destabilised the whole region. Iraq ended up as it is today and Iran has much more influence.
"The impact of the war made the US much more cautious and less willing to use force and it also emboldened Russia and China that they could use force. Saddam Hussein was removed but the US-led occupation fanned the flames of jihadism."
In March 2003, US-led forces invaded Iraq vowing to destroy its weapons of mass destruction and end the dictatorship of Hussein. After the weapons intelligence proved to be wrong, a violent insurgency arose and the war lost further public support.
In December, Hussein was captured and eventually tried and hanged, and democratic elections were held.
Retired Lieutenant Colonel Stuart Crawford, who served in Iraq during the first Gulf War in 1991, said the war had been disastrous and had been dogged by "wishful thinking, deception and mistakes" from the start.
Crawford said: "The legacy has been disarray, dissent and ongoing civil strife. The immediate cause was George W Bush's backlash on the 9/11 attacks when he started his war on terror. It was a huge mistake in intelligence from their homeland security officials. They were lashing out every­where and Iraq was a convenient scapegoat.
"The world was left with a destabilised ­country. The only real winner was Iran as its regional rival, Iraq, had been so weakened."
Operation Telic was the British operation in Iraq that lasted from March 19, 2003, to May 22, 2011. During the campaign, 179 British service personnel and at least three UK Government civilian staff died. Many more were wounded.
It is estimated more than 100,000 Iraqi civilians were killed during the war and its aftermath.
Crawford said: "There's no doubt the first Gulf War in 1991 had been a missed opportunity, they had stopped too soon and they hadn't toppled Saddam.
"There was an element of unfinished business. They made the connection between Saddam's regime and al Qaeda, which gave them another excuse for attacking Iraq. It transpired there was no connection at that time but there was after they invaded. Al Qaeda moved into the security ­vacuum that was created.
"They made mistakes such as removing all the members of the Ba'athist party – Saddam's party in power – from their jobs to cleanse the political system. An estimated 40,000 schoolteachers were removed from their posts as they had joined the party to keep their jobs. So that put all these disenfranchised people against the US and the coalition. They disbanded the Iraqi armed forces, which meant hundreds of thousands of people were out of a job.
"They created a power base for the enemy and the whole thing descended into factional warfare."
Professor Moustafa Bayoumi, of City University of New York, an expert on Arab affairs and the war on terror, said private security contractors such as Kellogg, Brown and Root were the only beneficiaries of the war.
He said: "I'm racking my brain trying to think about what Britain or the US did well in Iraq. If you were Kellogg, Brown and Root then you did a lot of things right because you made a ton of money. For the vast majority of Iraqis, the war was an unmitigated disaster, opening up the country to profound instability, foreign influence, civil war, sectarian strife, religious extremism, and so much more."
The war gave rise to the al Qaeda affiliate that became the so-called Islamic State. It also served to radicalise a huge number of people against the West.
There were accusations of war crimes. These included the Haditha massacre of 2005, when US Marines killed 24 unarmed Iraqis.
Professor Louise Fawcett, an expert in international relations and politics at Oxford University, said: "It is hard to see what was done well since Iraq is now a fractured and weak state and the war also contributed to further regional fracturing, empowering Iran, and leading to a new and highly volatile regional balance of power, dominated by the Saudi-Iran rivalry."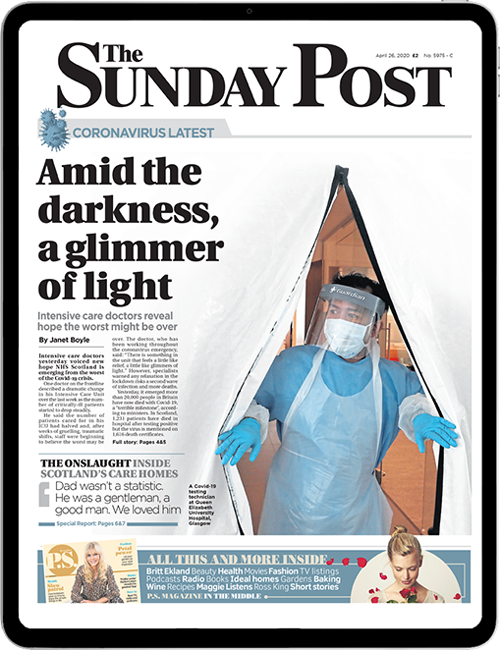 Enjoy the convenience of having The Sunday Post delivered as a digital ePaper straight to your smartphone, tablet or computer.
Subscribe for only £5.49 a month and enjoy all the benefits of the printed paper as a digital replica.
Subscribe