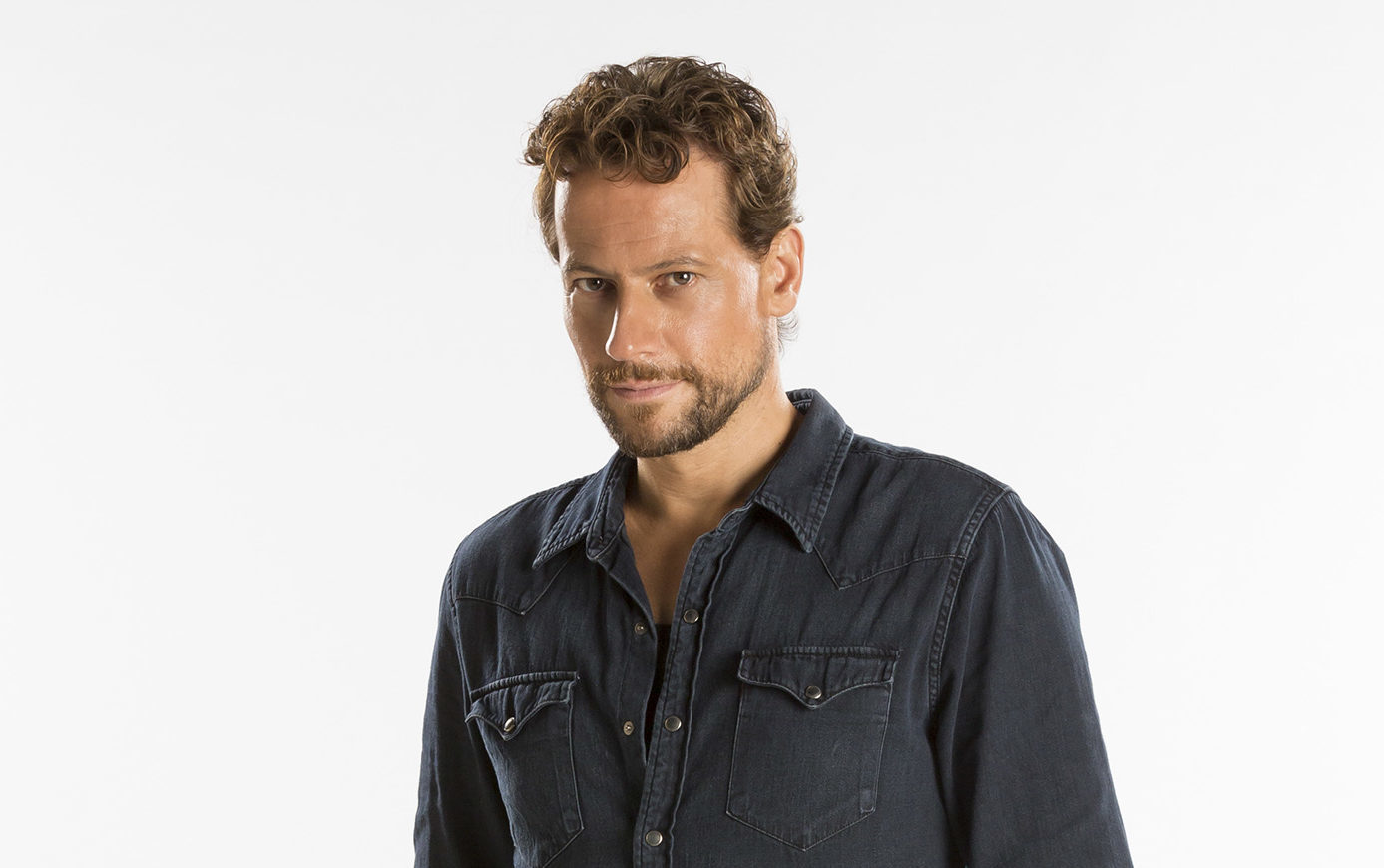 HE started his career winning the world's sympathies as a rookie officer in Titanic and last year became British telly's most hated man in Liar.
But Ioan Gruffudd has told iN10 what's made him proudest – actress wife Alice Evans standing up and speaking out in the early days of the Harvey Weinstein scandal.
Alice, wrote an article alleging that the movie mogul propositioned her years ago, around the time Ioan was auditioning for a part in a Weinstein film.
Ioan was away in Australia last year, playing the lead in new forensic pathology drama Harrow when the story broke, while Alice was at their home in Los Angeles.
"It was a really strange time," said Ioan, 44. "When you're making a show like that, you're front and centre and your time isn't your own. But I just wanted to hold her hand and walk her through it. She's an extraordinary woman, fiercely strong and bright and one of the bravest people I know.
"So I knew that she'd be fine, but I just wanted to be there for her. I'm very proud of her. We'll never know if her turning down his advances that night in Cannes had an impact on our careers or ever doing a Weinstein movie, we can never prove that. But she wanted to tell her story because a lot of the ladies that were brave enough to come out weren't being believed and she wanted to corroborate it.
"It was at the beginning of the wave and she wanted to help however she could."
Welsh-born Ioan is brilliant but unorthodox pathologist Dr Daniel Harrow in the new series which starts this week on Alibi. He describes it as bit of a cross between House and 1970s and '80s Quincy M.E.
And while the pull for Ioan was an intriguing character and good stories, the makers ABC were looking for a star with global appeal. With big movies like 102 Dalmatians, Fantastic Four and San Andreas to his name, Ioan more than fitted the bill and he's the only Brit among the cast for the 10-part series filmed in Australia.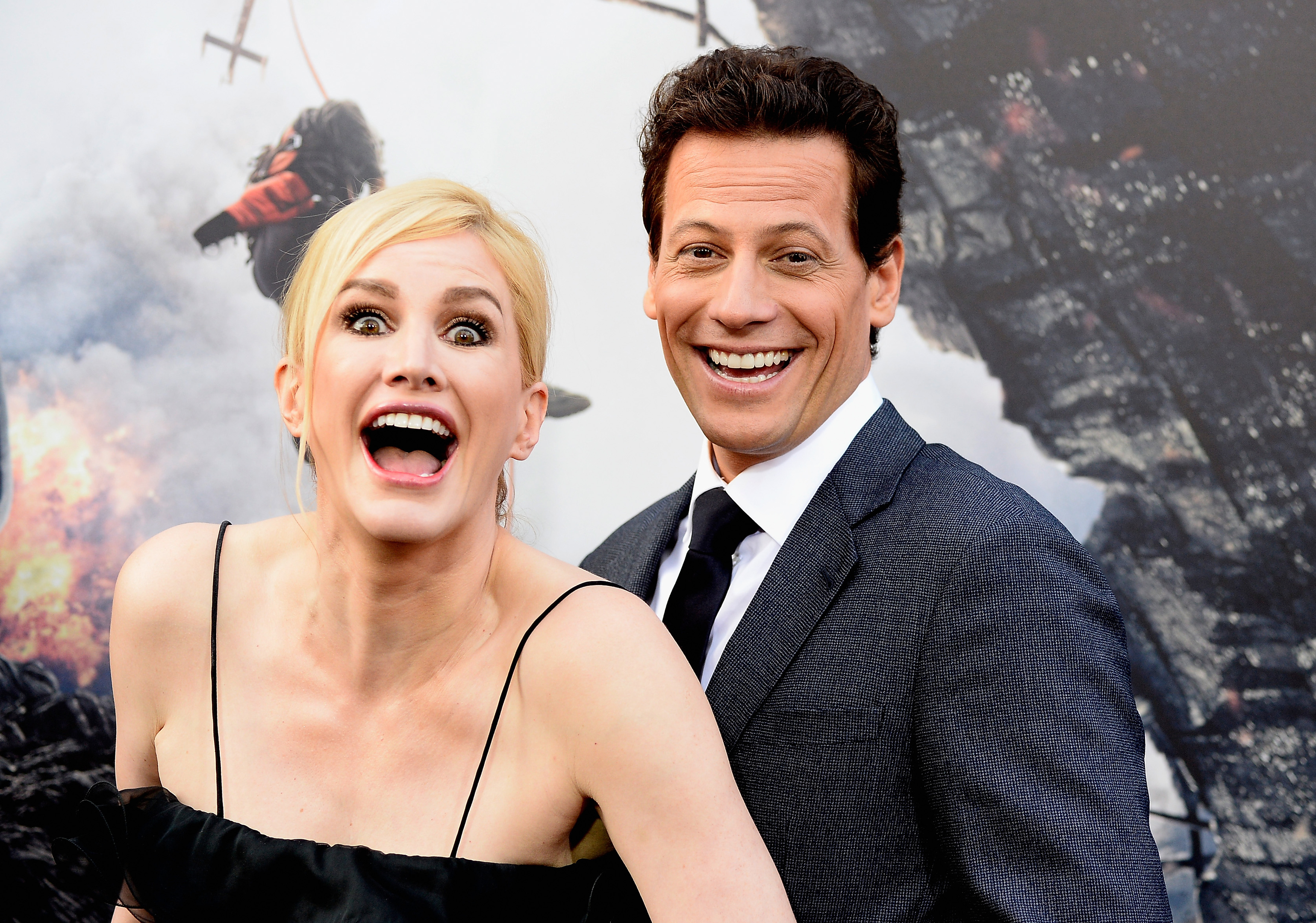 But being thousands of miles away from Alice and their two kids Ella, eight, and Elsie, four was tough, he admits. "When you do a big American show – which I have done in New York – it's 22 episodes while this was only 10 episodes so I was away less. And I loved the character, who's quick-witted and curmudgeonly and so dedicated to his work he nearly lost his marriage.
"But it does break my heart. My eight-year-old asks why her daddy is one of the few in school who's always away. Other dads bring their kids to school and I do that for six months and the rest of the time I'm not there.
"The last time I was in Brisbane she was making herself sick every day so she could come home because she was so discombobulated she just wanted to see mummy. So it does have an effect on other people and it does tug at the heartstrings. But you have to put things in perspective. The pain I'm in missing my family is all relative and it's an amazing life when I have it."
With Ella in school, uprooting the whole family to be with Ioan just wasn't an option and keeping the structure was far more important.
Getting FaceTime on his phone eased the agonies, with sessions while he was in the make-up chair Down Under proving a lifesaver.
The time difference when he was filming Liar in the UK was much more difficult. But the lure of the ITV drama, which was one of the biggest hits of last year and a massive talking point, was too great.
He played seemingly smooth and charming surgeon Andrew Earlham whose date with teacher Laura (Downton Abbey's Joanne Froggatt) ends in shocking fashion.
She accuses him of raping her and after winning viewers' sympathies for being apparently wrongly blamed, it turned out that he was indeed an evil serial rapist.
"I was in Brisbane when there was all this incredible reaction," said Ioan. "I would have dearly loved to have taken a Tube ride in London or stopped off at a garage on the drive to Wales to see the response. It was amazing to hear that the whole country was discussing it and arguing about it at home.
"I tried to play it the same scene to scene, with him being charming and nice because these guys don't think they're doing anything wrong.
"My biggest challenge was not acting evil, just seeming as normal as possible."
The series ended with the blood-stained body of Andrew lying in the marshes, throat slit, leaving viewers wondering who had killed him.
The massive ratings meant that a second series was immediately confirmed, once again starring both Ioan and Joanne.
"I have asked how they are going to approach it but I don't know," insists Ioan.
"I thought it'd have been interesting if he'd faked his own death and was still out there causing havoc, but the consensus was that wouldn't have been true to what we'd done.
"So what we have to do is explain how he died and have a back story, possibly about how he became this way. And also have more revelations from the first series which we didn't see."
But while Ioan is in demand on multiple continents these days, it hasn't always been so.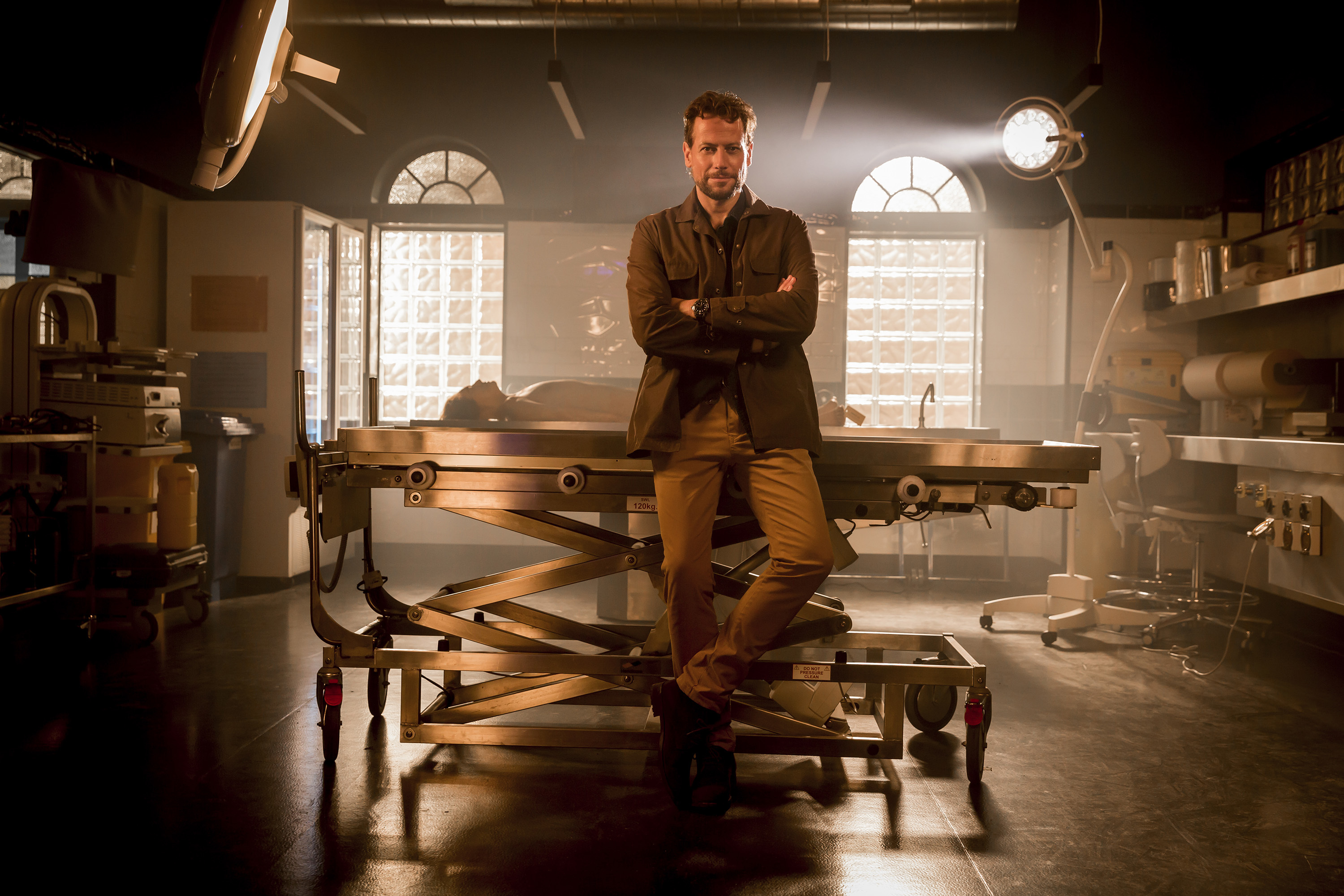 Big hits and plentiful offers have been interspersed with much leaner times when the phone just wasn't ringing.
"When you're younger and you're not getting parts it's slightly easier," he reasons.
"But Alice and I are an older family – we had our kids a bit later – and there's a dawning realisation that when they are going to university I'll be thinking about retirement. You wonder if you'll have enough in the bank.
"I did go through a dark period when I'd probably taken my eye off the ball a bit. It was straight after my first daughter arrived and I was so happy I was focusing on her and loving being a dad. And maybe I wasn't in the greatest place with the people representing me. Things needed to change.
"Alice had a bit of an intervention and we changed up the management team and we're off to the races again."
There are high hopes for the worldwide success of Harrow, while the next series of Liar, due next year, will bring Ioan back to the UK.
But while he is always happy to be back in his native Wales, he's honest enough to admit that he can't see it tempting him back from sunny California anytime soon.
"I've not looked back since I left home or indeed left the UK," adds Ioan. "Never say never and of course I miss my parents and my friends.
"I was raised there and I carry it in my heart wherever I go, but I don't really have a pang of missing the place.
"I've got two American girls who were born just round the corner from where we live and we're looking to the future there."
Harrow starts on Alibi, Tuesday, 9pm.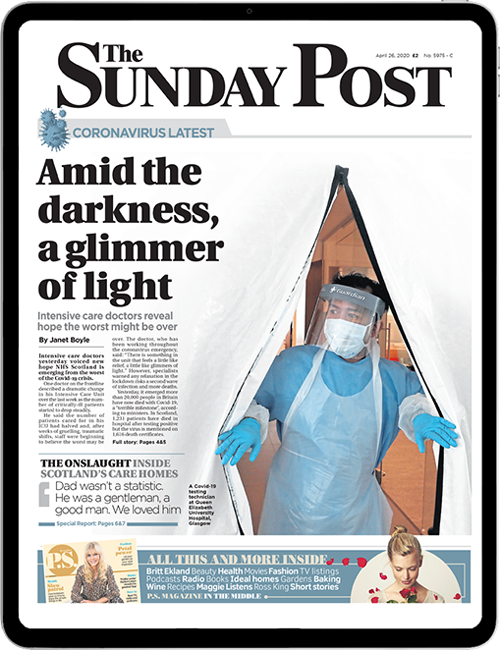 Enjoy the convenience of having The Sunday Post delivered as a digital ePaper straight to your smartphone, tablet or computer.
Subscribe for only £5.49 a month and enjoy all the benefits of the printed paper as a digital replica.
Subscribe