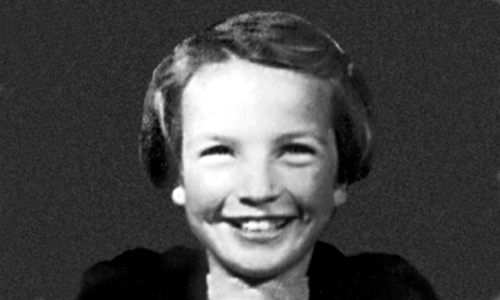 INVESTIGATORS searching for the remains of missing schoolgirl Moira Anderson have recreated the past in a bid to finally find the youngster.
State-of-the-art technology will allow cold case detectives to see exactly what the five suspected burial sites in the Monklands area of Lanarkshire would have looked like when the 11-year-old's body was dumped nearly 60 years ago.
A comprehensive collection of historical photographs has been sent to a specialist unit in the south of England, which has created high-definition 3D images allowing forensic scientists to examine how the landscape appeared when Moira disappeared on February 23 1957.
"It lets us see the exact topology at the time, right down to whether there was a tree in a particular spot," explained Detective Superintendent Pat Campbell, who is leading the investigation.
"We have an eyewitness report of a male walking with a young girl down to the canal bank. This technology allows us to see if there were any footpaths in the area and, if she went into the water, what is the most likely point of entry. It lets us see if the land has changed significantly from 1957.
"We know in one case a new housing estate has been built on a site, which makes any search limited, but analysing this new footage will allow us to determine what is achievable in any potential searches."
Det Supt Campbell will soon travel to England to examine the images, as will forensic experts Professor Lorna Dawson of the James Hutton Institute in Aberdeen and Dr Alastair Ruffell of Queen's University in Belfast.
"Once we have that direction from specialists, it will inform the search strategy," he continued. "We will be on the ground as soon as possible.
"It's still fast forward with this and there is no holding back."
The latest development comes nearly three years after the Crown Office took the unusual step of issuing a statement in which the evidence against convicted paedophile Alexander Gartshore was laid out, confirming he would have been indicted for Moira's murder were he still alive.
He passed away in 2006.
His daughter, Sandra Brown, has spearheaded the campaign to find out the truth about Moira's disappearance and set up a charity in her name to help other victims of child sexual abuse.
"The charity is Moira's legacy and on the 60th anniversary of her disappearance we will hold a commemoration at the offices in Airdrie," said Sandra.
"We will release 11 white doves, one for each of Moira's years. Moira's sister, Janet, is coming over from Australia and what a special day it would be if there has been a major breakthrough."
A stream of witnesses has come forward since a high-profile grave search in Old Monkland Cemetery, Coatbridge, in January 2013 failed to uncover Moira's remains.
Det Supt Campbell added: "Someone came forward with information just last week.
"I would appeal again for anyone with information to let us know.
"We will never give up until Moira's remains have been found."
---
READ MORE
Ignored by police for 60 years- the evidence that could solve Moira Anderson murder case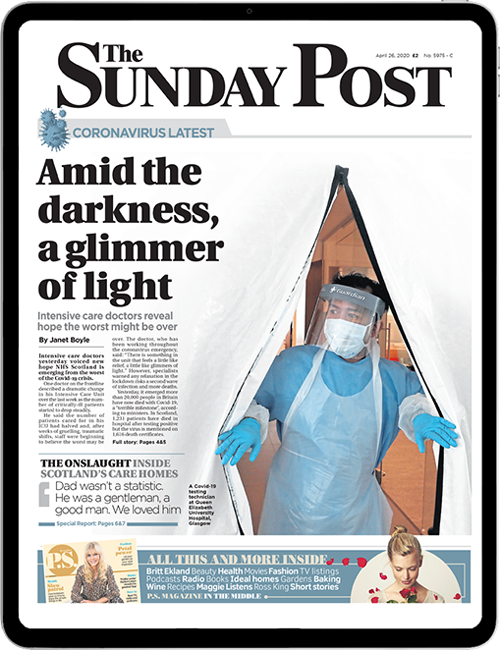 Enjoy the convenience of having The Sunday Post delivered as a digital ePaper straight to your smartphone, tablet or computer.
Subscribe for only £5.49 a month and enjoy all the benefits of the printed paper as a digital replica.
Subscribe