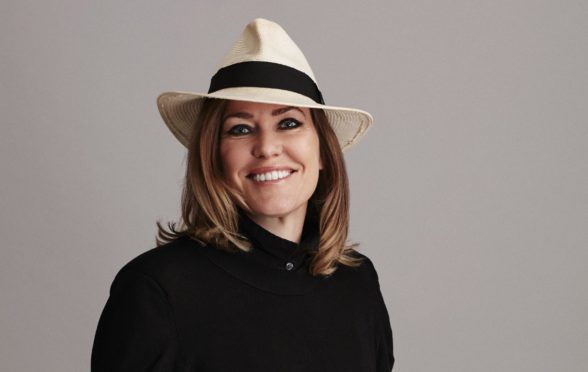 Cerys Matthews is deep in conversation about her new poetry album when she suddenly begins reciting her favourite Robert Burns verse in her distinctive Welsh accent.
"My curse upon your venom'd stang, That shoots my tortur'd gums alang, An' thro' my lug gies mony a twang, Wi' gnawing vengeance, Tearing my nerves wi' bitter pang, Like racking engines!" she says. "Here I am messing up your lovely dialogue. Address To The Toothache is my favourite – it's really funny and I can do a lot of noises with it.
"I do a Burns Night every year for my son's secondary school. I tell people to bring their favourite text – it doesn't matter where it's from, it's about enjoying a good night together.
"We have parents at the school from Ecuador, Poland, Ethiopia, the Philippines – I love to know about poets from their heritage. One can only appreciate one's heritage when one has context. The more we know about other people's heritage, the more we understand our own.
"Robert Burns was a great internationalist and I'm sure he would approve, that's what I like to think every year when I do it. He had wide horizons and questioned the world around him. He got it. We always hear stories of his womanising, but that's not interesting to me. I'm a huge fan of Burns, he's so lyrical. The beauty of the sound of his words, even if you don't understand English or Scots dialect, is almost intoxicating.
"The sheer power of poetry is remarkable, just look at the way Burns used poems to push forward the idea of equality, crossing classes in so doing and moving the world forward in his own way."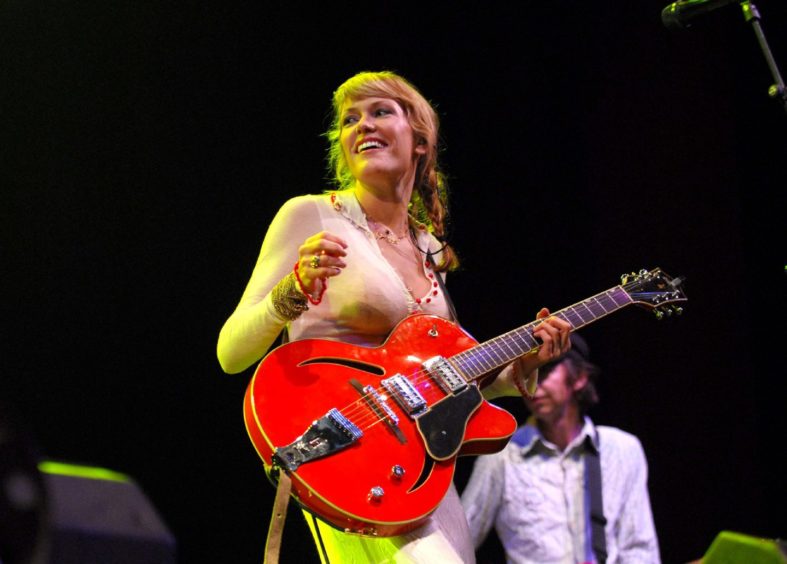 The 51-year-old singer and broadcaster this week releases her new poetry album, We Come From The Sun, which saw her invite 10 poets she admires to record a piece of their work in Abbey Road Studios, and Cerys then collaborated with the Hidden Orchestra to record music to accompany the words.
"With so many things going on in the world, it has spurred an immense amount of beautiful writing, and as a judge at various literary awards I was privy to new collections and voices," she says. "When I had the urge to make a new album, I didn't want to put my own voice on there, I thought it was the ideal time for an album with several voices so it wasn't an echo chamber.
"We have a Scottish poet, Imtiaz Dharker, on the album. The impetus was to have a selection of perspectives and my role was to make sure it was coherent as far as the poems, voices and music went.
"We recorded the 10 poets shortly before the virus happened. After lockdown we had to look at how we could proceed with writing the sounds, melodies and rhythms. In a sense it added to the intrigue of creating this wonderful world of oral adventure.
"The whole aim was to take the listener by the hand in a Peter And The Wolf sort of way and go off exploring, the paradox being as we were creating this exploration of the world, our own world was shutting down to our own four walls."
Mum-of-three Cerys always looks for the good in every situation but, like everyone else, the initial lockdown was difficult. Her nan died during that period and Cerys was unable to attend the funeral. She was able to carry on with her two acclaimed shows on Radio 2 and 6 Music, which allowed her some normalcy in an otherwise strange time.
"Just to feel connected with fellow humans is something that brings me a lot of comfort," she admits. "And I feel the feedback from everyone else was that radio during this time has been a comfort. I think all of our senses are heightened. We're not all running around and passing each other like ships in the night and with that there is a new awareness.
"I would love the freedom we previously had to come back, but I also hope, once this is all behind us, that we don't forget the recognition we've experienced of the truly valuable things in life.
"Our horizons have shrunk and we appreciate what is in our vicinity – our family, neighbours, house, food, work if we are lucky enough to have it. It allowed us to be more content and grateful for those basic things."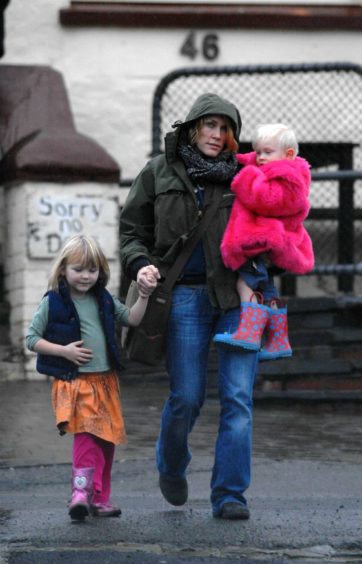 One thing Cerys has an even greater respect for now is the work of school teachers. "I was the worst home schooler in the country, guilty as charged," she laughs. "My children were happy when they went back to school because I was hopeless.
"I would tell them to do it that way and they'd say, 'What way?' and I would shout, 'That way!' I have so much respect for all the teachers, teacher assistants and school staff."
Cerys first came to attention in the mid-90s, when she fronted rock band Catatonia, who had hits such as Mulder And Scully, Road Rage and Strange Glue. Two of their albums, International Velvet and Equally Cursed And Blessed, went to No 1 in the UK at the end of the decade. The band is part of a remarkable musical heritage in Wales and while Cerys doesn't think about her band days too often, she does have a theory as to why her country has produced so many notable singers.
"It's such a long time ago now and feels like two lifetimes have passed – the world has moved on so much, I barely think about it. My daughter is 17 and she brings up the '90s occasionally, as the fashion has come back in her age group, but one thing I've always done is to enjoy new challenges and keep trying to move on.
"In my culture, you are brought up singing. I've read extensively on our history, and it seems the idea of singing in harmony has been something expected of you in Wales – no one thinks twice about it, and not having any hang-ups about singing is one of the most precious, freeing things.
"I spoke to Tom Jones about this and he reckons he sang as a baby when he was held by his mum – that's the extreme, you come out singing basically.
"It's cultural, you're not self-conscious, everyone is doing it, and you are part of it from when you were a little duck. When you start singing in harmonies it feels so bloody good, so don't be self-conscious is the moral of the story. Whatever you want to do – within reason – try to do it."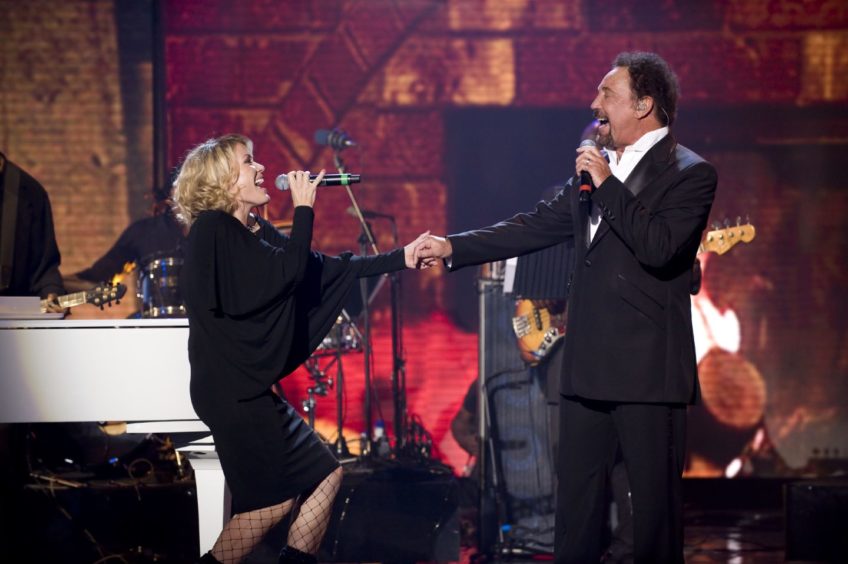 Right now, for Cerys, that is trying to take poetry to more people, something she hopes the album will help to achieve.
"I think the word poetry puts a lot of people off and reminds them of having to read or memorise poetry at school, but set that aside for a moment and think of it as a comment or a feeling on the world, of some of your favourite lines from a song or a nursery rhyme," Cerys adds.
"Basically, poetry to me is a great selection of words that have an effect on a person. They are not just for schools or universities. In my heritage, it was the competition of making poetry in the pub with the miners or farmers or carpenters. It's always been of the people, rather than just what some people do."
We Come From The Sun will be released on Decca on Friday
---
Ivor's a dream job for Cerys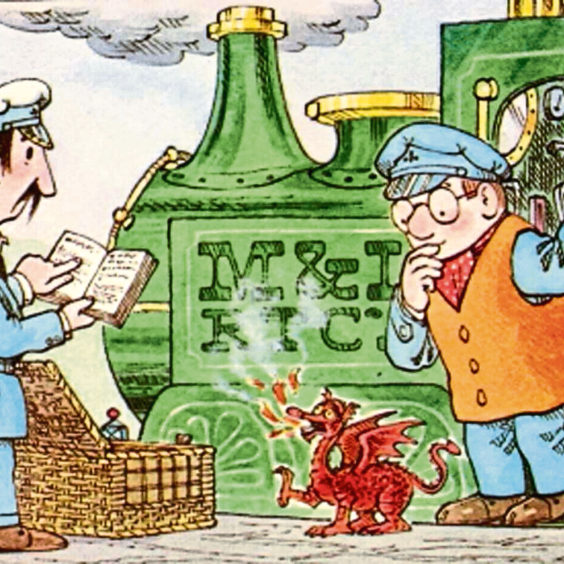 As a child, Cerys watched the Ivor The Engine cartoons, so she jumped at the opportunity to take part in a lockdown revival.
Eddie Izzard, Rhys Ifans and Rob Brydon were among the other well-known names to contribute to the new audiobook, the first time in 40 years the Welsh steam locomotive character has been brought to life.
The animation was one of the first cartoons in the UK when it began in the 1950s, running for 72 episodes and being colourised in 1975. Its creator was Bafta winner Oliver Postgate, who wrote the scripts and voiced many of the characters alongside his Smallfilms partner and animator, Peter Firmin. The company would go on to make Bagpuss and The Clangers, but Ivor came first.
"Ivor The Engine was my childhood," says Cerys. "I loved it because it was so simple. I loved all of the different noises and I enjoyed doing them all for this project.
"When they called me up to ask, I said yes, send me the script and I'll do my best. We did it on our phones. It's available across all the streaming platforms and it's free, but if you enjoy it and have a couple of quid, then the money goes towards Latch, which is a cancer charity for kids.
"Some projects come along and you say yes straight away, and this was one of those."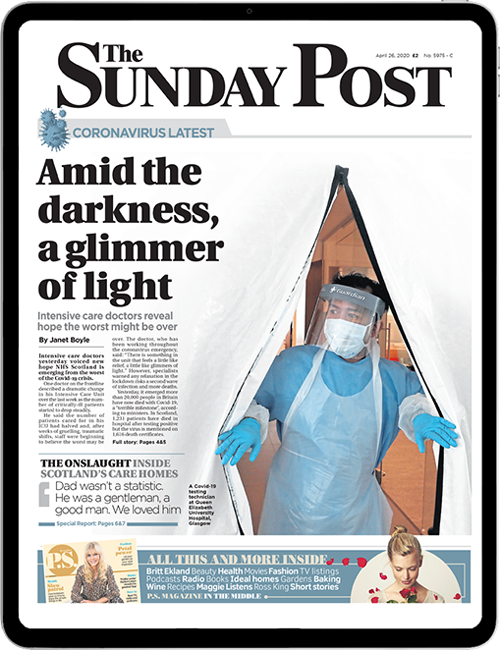 Enjoy the convenience of having The Sunday Post delivered as a digital ePaper straight to your smartphone, tablet or computer.
Subscribe for only £5.49 a month and enjoy all the benefits of the printed paper as a digital replica.
Subscribe