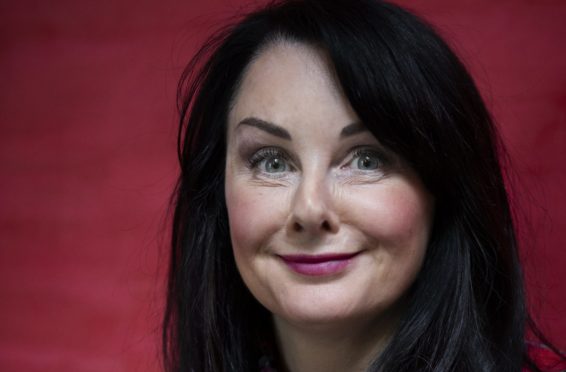 Marian Keyes' gift for writing about the harsh realities of life with compassion, humour and hope has turned her into one of the most successful novelists of all time.
The Irish author has sold more than 30 million books since her debut novel Watermelon launched her career in 1995.
And the 56-year-old has had more than her share of heartache and grief to pour into her work, from her struggles with alcoholism in her 20s to the deep depressions which still plague her today.
While Marian's dark sense of humour has been her fortune, it has also been her lifeline. That and her loving husband Tony – whom she laughingly calls "Himself".
As she celebrates the release of her 14th novel, Grown Ups, Marian is counting her blessings. At an age when many women struggle with feeling "invisible", Marian is embracing her later years and the power that comes with experience.
"I have just had my 26-years-sober birthday and we had our 24th wedding anniversary in December," she tells P.S. in her gentle Irish lilt as she settles down to chat from her home in Dun Laoghaire.
"I love getting older. I just feel that the older I get, the less sh**s I give. In a way, I have become invisible. I know when I am being patronised and I know when the person patronising me knows nothing about the world. I have accumulated all this experience and I am far less likely to be bullied.
"Having said that, we carry our younger selves in us. I wouldn't have my 20s back for anything – the insecurity about men!
"I watch Love Island and you see the head games that young men and women play with each other. I wasn't the perfect girlfriend, but give me a man who will be honest and straight with me and who won't upset me just for the fun of it."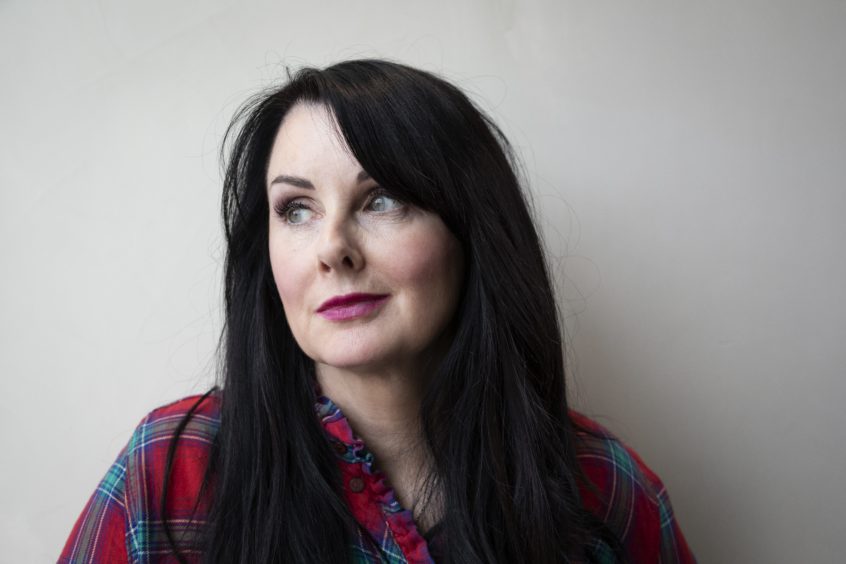 After graduating with a law degree in her early 20s, Marian moved to London, took a job waiting tables, and later worked in an accounts office. But she had self-esteem issues and was drinking heavily.
She says: "By the time I was 30 it had all come to a terrible head and, after a suicide attempt, I was lucky enough to get into rehab. I've been one of the fortunate ones, I've stayed sober and happy about it, ever since."
It was not long after this that she met Tony who has been her "rock", supporting her through addiction, the depression which in 2009 saw her take to her bed and stop working, and the heartbreak of not being able to have their own family.
"I have no idea where I would have been without Tony," she says. "I was sober when we met and I had learned by then that I deserved better than men who made me feel bad about myself.
"You hear so many young women saying, 'I can't be bothered with nice guys – they are just so boring,' and that breaks my heart. I think, passion and door-slamming rows are not an indicator of strong feeling."
Dedicated to Tony, the new book focuses on the fictional Casey and Kinsella clans and their secrets – tackling food addiction, insecurity, infidelity and relationship abuse.
Johnny Casey is the outwardly fun-loving eldest of three brothers, while his younger sibling Ed is the drama-averse nice guy who supports his bulimic wife and Liam is a manipulative egoist.
While the characters are wholly fictitious, Marian admits Ed is a little like Tony. "Tony rarely loses his temper," she reveals.
"I like a man who doesn't shout at me. The fact I even have to say that is weird.
"If a woman is physically abused you can't pretend it didn't happen, whereas if she is being abused by somebody limiting her money, or who is undermining her appearance, she doesn't realise. I am so glad it is now an actual offence in law. Feminism is working but progress is so slow."
But she doesn't preach. Marian says: "I write to reflect the world I see, and I see that many women have a disordered relationship with food and their body. It is utterly tragic.
"I am an alcoholic in recovery and it's very simple for me: I just don't drink, I never try, and it makes it very easy. But food, we need it to survive. People realise now that bulimia is an addiction, it's an illness, it's not just some phase a person goes through.
"It's where capitalism and sexism intersect – to have women feeling bad about themselves if they are overweight, or don't fit into the perfect image we are given of a woman.
"An awful lot of money is made from the fact women don't feel thin enough. The diet industry is worth millions. And why are women asked to be smaller in the world? Who gains from that? Having women lacking in confidence stops them from asking for things in life they deserve, like equal pay, and admission to the higher levels of government and employment.
"I was 56 in September. There is virtually no representation of us on TV. Who controls the purse strings? Men. They have no interest in watching a 50-year-old-woman living life, having boyfriends and having sex. It comes back to who has the most power and money in the world and it's not women."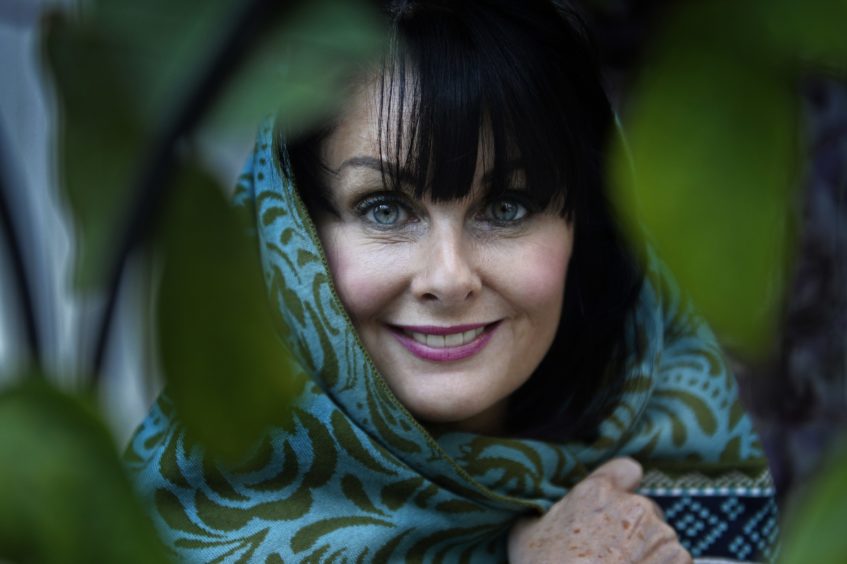 Marian began writing short stories four months before she finally stopped drinking. She sent them to a publisher and that led to a three-book deal. Her 2006 novel Anybody Out There won the British Book Awards prize for popular fiction. Two years later This Charming Man won the Irish Book Award. She knows a good part of her success lies in her ability to lace harsh truth with hilarity. And Grown Ups is both heartbreaking and funny.
"It's very Irish," she says. "We have always used humour as a survival mechanism. As a writer, it's a great way to be able to write painful stuff without destroying everyone's piece of mind.
"Even when I was in rehab we laughed. We were so confused we didn't know what end was up but we would be in utter hysterics at times. It's the way we have learned to process our sorrows."
The Keyes know all about sadness. They are not able to have children of their own and instead revel in the 11 adored nieces and nephews they share, including a newborn.
Marian says: "I accept it because I have to. But I have been so lucky and I have been given so much. The fact that I managed to have the compulsion to drink taken from me; that's been so great. I have the most beautiful career, I have a partner who is just lovely to me, and I have a lovely family. I am not going to complain. You get what you get."
Grown Ups is published in hardback on Thursday by Michael Joseph
---
Marian: Scotland's special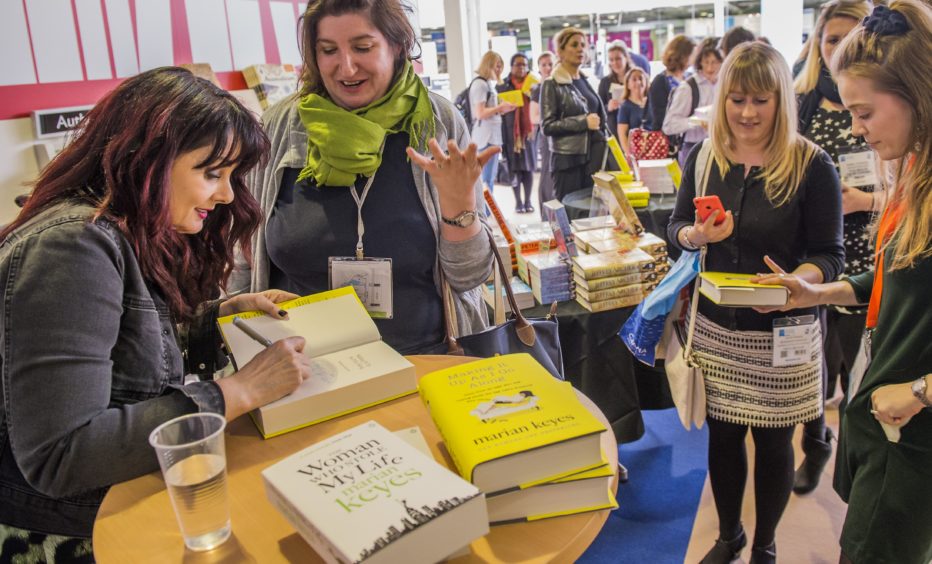 Marian travels a lot with her work but out of all the places she has visited, and of all the professional highs she recalls, there is one that will stay with her forever.
She tells P.S.: "The first signing of my books I ever did was in Glasgow. It was one of the happiest days of my life.
"It was after my first book Watermelon had come out…So many amazing, fabulous women came. My book had actually touched people and meant something to people."
Scotland continues to hold a special place in her heart.
"Two years after I met Tony we had a holiday in Scotland. We went right up to the top – to the very, very north and to all of those beautiful, deserted beaches. Then we got the ferry over to Orkney.
"My dad's sister moved to Scotland a long time ago. She's gone now sadly, but her daughter, my cousin lives near a ski resort in the Highlands.
"Himself, my husband, climbs mountains a lot and he is always off to Scotland – the icy and cold bits.
"Irish people and Scottish people have so much in common. We are incredibly similar and have a similar sense of humour. The Scots make me laugh my head off. And it kills me to say this, but I think the countryside in Scotland is even more beautiful than Ireland."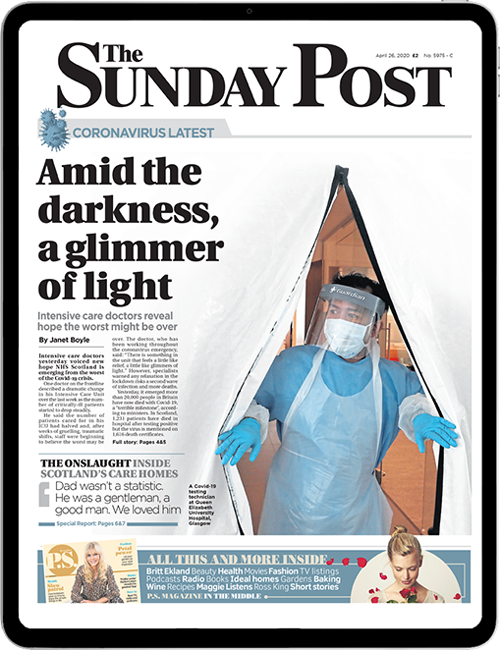 Enjoy the convenience of having The Sunday Post delivered as a digital ePaper straight to your smartphone, tablet or computer.
Subscribe for only £5.49 a month and enjoy all the benefits of the printed paper as a digital replica.
Subscribe