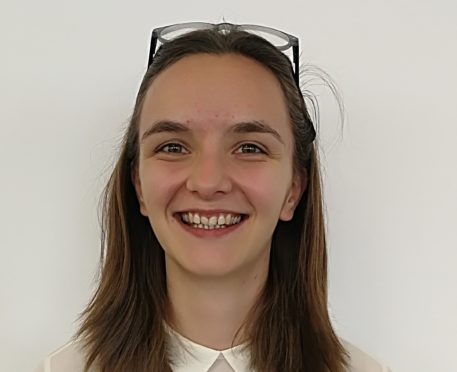 International Women's Day is the perfect time to celebrate all the amazing women across the country striving to make a difference.
So what better time to chat to a political party fully focussed on paving the way for women's rights and gender equality?
Set up in 2015 by Catherine Mayer and Sandi Toksvig at the Women of the World Festival, the pair concluded that there was a need for a party to campaign for gender equality to the benefit of all.
We catch up with Women's Equality Party Scotland movement builder Suzanne Martin to find out more.
---
1.       Why was the WEP formed? 
The Women's Equality Party was founded as a new collaborative force in British politics uniting people of all genders, ages, backgrounds, ethnicities, beliefs and experiences in the shared determination to see women enjoy the same rights and opportunities as men – so that all can flourish.
2.       What are the parties' main aims in Scotland? 
WE have seven policy areas that seek to achieve equality in all areas of society, from health to media and everything in between. But for me, the cornerstone of everything that WEP does is an ambition to end violence against women and girls.
None of us are free from the fear of male violence until all of us are free from experiencing it.  WEP want to create a Scotland in which women can walk safely home after a night out, are free from workplace harassment and do not have to worry about violent online abuse. Violence against women and girls is endemic and insidious, and WE are determined to end it!
3.       What do you think the main issues are for gender equality in Scotland in 2019?
It's got to be violence against women and girls. The conviction rate for rape in Scotland is falling year on year. That's not right and we need to do something about it.
We've made great changes in Scotland in recent years, such as legal recognition of coercive control as part of domestic abuse legislation. We need to continue this progress and not become complacent; there's still so much work to do to ensure that we can live our lives free from gender-based violence.
4.       Who are some of the key members? 
Our members and supporters are the bedrock of everything the party does. What's great about WEP is that there are no barriers to members getting more involved in the party, whether that's starting a branch and becoming a branch leader or running for a spokesperson role at conference.
I only joined WEP in 2017 and by the end of 2018 I was Leader of the Glasgow Branch and elected as Movement Builder for Scotland! But no matter what your role in the Party, every contribution is so valuable and every single member of WEP is key to helping us achieve our aim of equality for women.
5.       Why should people trust in the WEP? 
Because the current political system is broken, so we're doing things differently. This Party was founded on the idea of 'nickable policies', in other words, encouraging all parties to adopt our policy ideas. If we can get cross-party support for our policies, then we have a chance at actually getting things done and making a difference for people.
We want to put the other political parties under pressure, which is why we will continue to fight elections. If there are people reading this who think that equality is better for everyone, then vote for WEP and help us to get the other parties on board!
Happy #IWD2019

Today we celebrate women and equality, @WEP_UK do this every day:

EQUAL HEALTH

EQUAL REPRESENTATION

EQUAL PAY & OPPORTUNITY

EQUAL PARENTING & CAREGIVING

EQUAL EDUCATION

EQUALITY IN MEDIA

END VIOLENCE AGAINST WOMEN #JoinWE #EqualityForAll

✊?✊?✊?✊?✊?

— WEP Islington (@WEPIslington) March 8, 2019
6.       Is the WEP just for women?
Absolutely not! WEP is for everyone, and I mean EVERYONE. What's great about WEP is that it recognises that different kinds of discrimination are experienced as a result of different intersections of oppression.
We're not just fighting to make things better for women and girls, we're fighting to make things better for BAME women, disabled women, trans people, non-binary people. Equality for women will improve men, boys' lives too. For example, our shared parental leave policy would change workplace cultures that look down on men taking time out for childcare. Equality is better for everyone.
7.       What are the party's thoughts on current issues for females ie prostitution/abortion laws/ equal pay/ trans issues?
One of the biggest equality campaigns that Scotland has ever seen was the Equal Pay campaign by women working for Glasgow City Council. WEP was there, standing beside those women last year, as they fought to get pay justice after over a decade of hard campaigning.
Women's work is not valued in our society. The fact that in 2019, the women of Glasgow were still having to fight for their right to equal pay just goes to show this. Women do some of the most difficult jobs that keep our society going day in and day out, but this contribution is not valued. So many factors work against women: low paid shift work, the high cost of childcare, occupational segregation, societal pressure to be the caregiver, amongst many others.
Many of the aims across our policy areas will, in some way, help to ensure that the economic contribution of women is valued and that women are given more economic opportunities. Whether that's implementing universal free childcare until school age or removing gender stereotypes from our classrooms, all of it will contribute to achieving equal pay for women and closing the gender pay gap.
8.       Who are some of the most influential women you admire?
Virginia Woolf has had a huge influence on my life. Both her personal experiences and her work really helped to form the feminist I am today. She was at the vanguard of her time, leading the way in thinking around gender-identity, as someone who was struggling with her own identity and sexuality.
In more recent times, I'm truly in awe of and inspired by Nimco Ali and Amika George. Both put themselves into the public domain in order to achieve real tangible change for women and girls. Putting yourself out there like that takes so much determination and passion; their example is one we should all be following.
9.   How are you spending International Womens Day?
My work as a feminist activist never stops. So, on IWD, while I'm doing my day job, I'll be making sure to have conversations with my colleagues about the inequality that still exists today and how we, as individuals, can help to achieve true equality.
The conversations we have in our personal and professional lives are so important to achieving change. I'd encourage everyone to be talking about gender inequality, as well as the achievements of women, on IWD.
---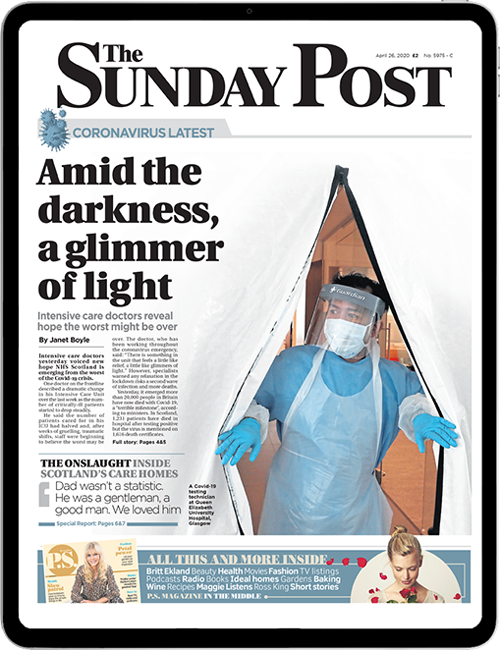 Enjoy the convenience of having The Sunday Post delivered as a digital ePaper straight to your smartphone, tablet or computer.
Subscribe for only £5.49 a month and enjoy all the benefits of the printed paper as a digital replica.
Subscribe