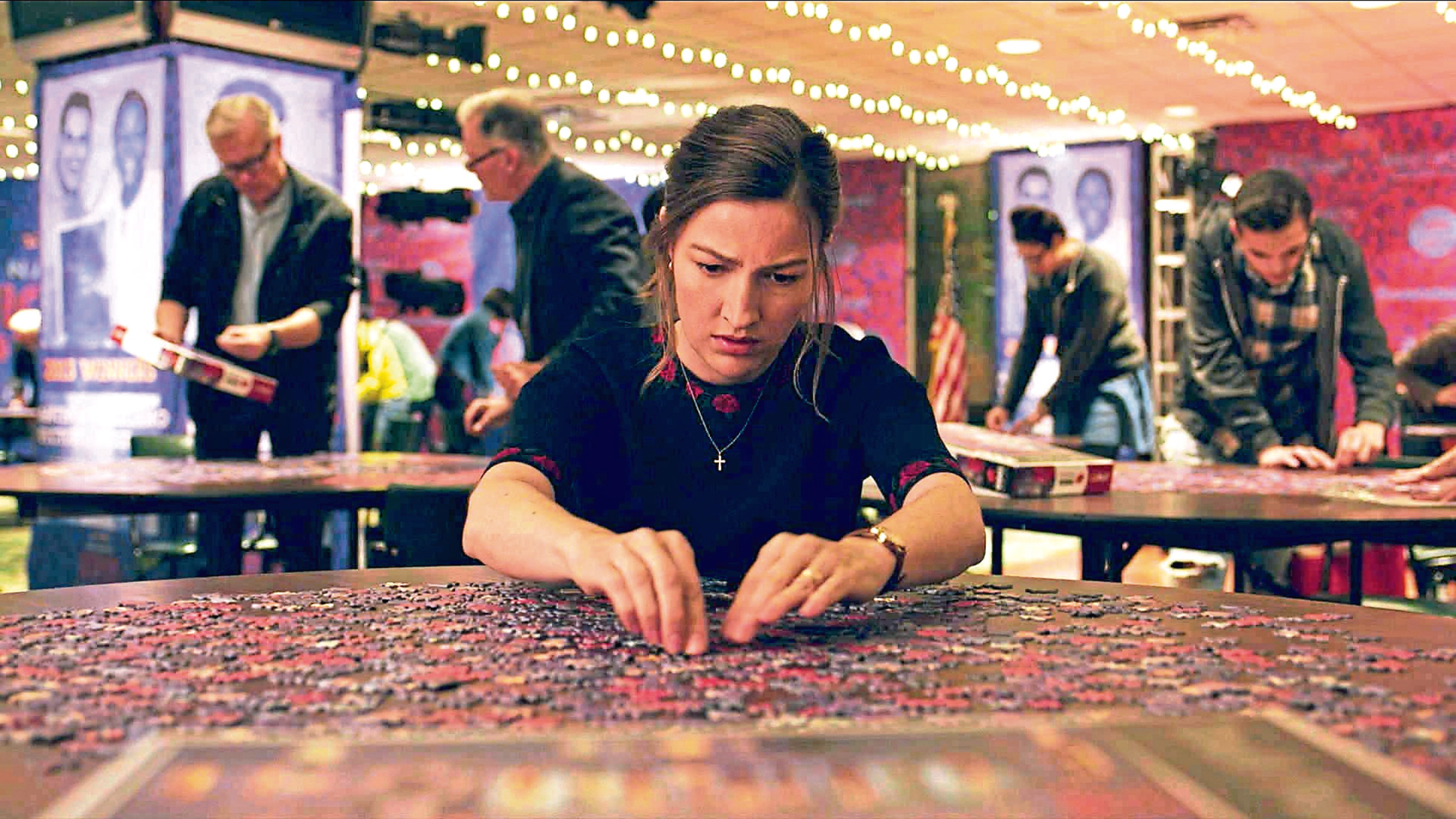 KELLY MACDONALD has built an enviable career since making her debut as a raw 19-year-old in Trainspotting.
The Scot has won awards for her work on stand-out films like No Country For Old Men and Gosford Park, and for her role in the epic TV gangster series Boardwalk Empire.
She's rarely taken the lead role but her new film is an exception to the rule.
In Puzzle, Macdonald plays Agnes, a complacent American housewife who discovers a skill for assembling puzzles that takes her outside her comfort zone, including a relationship with fellow puzzle fanatic Irrfan Khan.
"It is not my first leading role but I haven't done it in a while," explains the Glaswegian, who now lives in Aberdeen with her two children.
"At the time I didn't think about it too much. It is not like you act harder than you do normally. I did the same amount of preparation. I have worked hard for a number of years, and it feels nice to have the opportunity to stretch more muscles here.
"I'm a woman in my 40s, and I'm a mother and I'm starting to get sent those scripts now and I'm quite excited because I feel there's a lot I can do now at this age, more than when I was younger.
"I spend quite a lot of the film on my own. I hadn't considered that when I read the script but so many of the scenes it's just Agnes and the audience is getting a glimpse into her world. Sometimes it was a wee bit lonely."
Doing jigsaw puzzles seems an unlikely thing to base a movie plot around?
"I was sent the script and all I knew about it was that it was about a woman who was really good at jigsaw puzzles. That didn't bode well!" laughs Macdonald.
"But I read the script and it was beautiful and so unexpected. The film is about so much else, it's about the fact that doing something outside her family opens her world up.
"I just loved Agnes. On the surface she seems so simple but it turns out there's a whole world she's kept to herself on the inside. And when she starts to live it, there's no stopping her. I can relate to that.
"People change constantly and I think change is to be embraced, really."
But is Macdonald naturally adept at puzzles or was that something she had to learn for the film?
"I really didn't have to learn it or fake it, I think I'm a natural to some extent. And, to be honest, in some scenes we did several takes so I'm taking apart and putting together the same puzzle again and again so it makes me look like I'm better than I am!
"I actually do puzzles now. I used to years ago and I'd forgotten how much I enjoyed them so the movie brought that back.
"Making the film I was surrounded by puzzles, so I stole them from the set. I would finish filming, go back to my apartment and decompress by doing a puzzle. Which was ironic!
"People are like, 'Ooh, you've got puzzles!' so I'll just give them the box because once you've done it once, well, I could re-read a book but I couldn't redo a jigsaw!"
Puzzle (15) is in cinemas from Friday, September 7.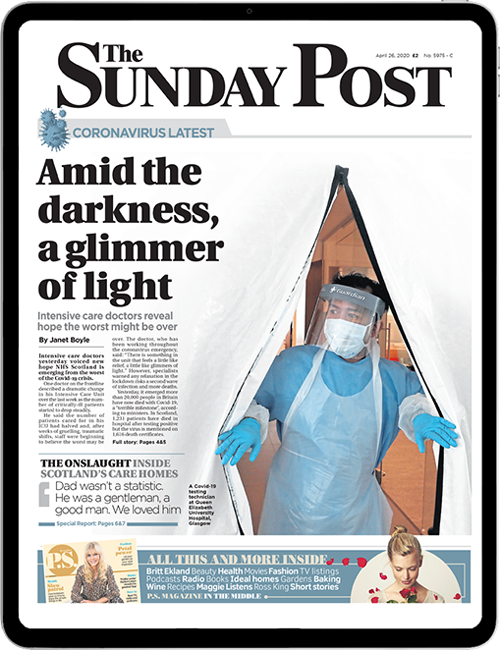 Enjoy the convenience of having The Sunday Post delivered as a digital ePaper straight to your smartphone, tablet or computer.
Subscribe for only £5.49 a month and enjoy all the benefits of the printed paper as a digital replica.
Subscribe