All-female remakes of previously male-led movies are big business in Hollywood.
It started with a new Ghostbusters flick in 2016, and recently What Men Want put the gender-swap twist on the Mel Gibson comedy What Women Want.
And this week sees the release of The Hustle, a female-centric version of Dirty Rotten Scoundrels with Anne Hathaway and Rebel Wilson taking the Michael Caine and Steve Martin roles as scam artists who fleece gullible men instead of conning ladies out of their valuables.
It's the second such role for Hathaway, who stole the show in last year's women-led Ocean's 8.
Two decades into her career, she is used to being cast a certain way, and says: "I'm not usually sent roles that are defined by the male gaze.
"Normally I get sent women who live and think for themselves — to the extent that we do in this very sick world.
"With The Hustle, I did it for the fun of it. It just seemed like it was going to be a blast, and it mostly was," says Hathaway, 36, who lives in New York with her husband and their not-quite-three-year-old son, Jonathan.
"I say 'mostly' because I was a little bit too assured in my confidence that I'd be able to convince the powers-that-be that my character shouldn't be British, she should be American.
"I thought I was going to win that one up until the day before filming. So then I was tasked with doing the thing that is the hardest in the world for me, which is pulling off a British accent.
"All of a sudden it went from feeling like you had a rocket strapped to your back to feeling like you're on a tightrope and there was no net."
Hathaway seems to enjoy comedy roles like Daphne Kluger, the narcissistic actress in Ocean's 8. Did she base her on anyone she's met during her time in Hollywood?
"Well, it was fun to apply a lot of observations that I've made over the past 20 years or so about the incredibly ridiculous world of celebrity — to send that up with my tongue firmly in my cheek!" she laughs.
"She was just such a trip. I loved playing someone who was so transparent and yet so blind to herself."
Hathaway went into Ocean's 8, which also starred Cate Blanchett, Helena Bonham Carter and Sandra Bullock, telling herself: "Do not embarrass yourself in front of your heroes."
What on Earth was the actor who won an Oscar in 2012 for Les Miserables worried about? "Oh, I think I was worried that everyone would like each other and secretly not like me and I'd just be kind of outside of it.
"In the past I've let my excitement get the best of me, and I just wanted to sit back and enjoy the experience and not try to fill it with my own enthusiasm but to take in how truly glorious it was to be in the presence of so many queens."
Surely there's no one now who could possibly intimidate her?
"Yes. I burst into tears when I met Julia Roberts, and it wasn't like 20 years ago. It was recent history," Hathaway admits.
"It's a strange thing to find yourself right smack dab in the middle of a place where you have no reason to imagine yourself and yet somehow there you are.
"It sometimes produces — how do I say this — weirdness and awkwardness."
The Hustle (12A) is in cinemas from Friday May 11.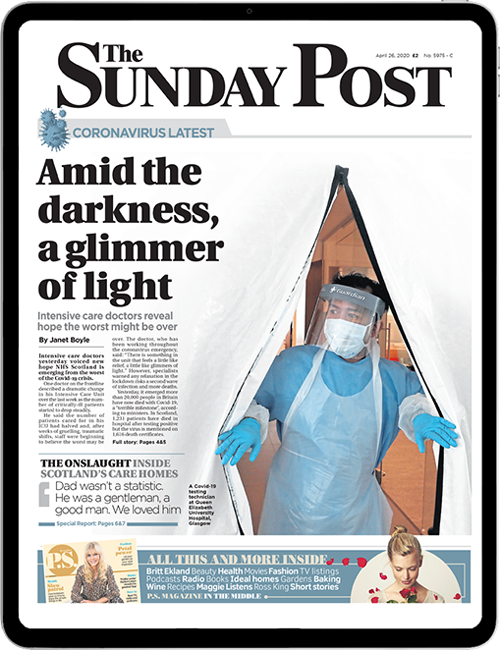 Enjoy the convenience of having The Sunday Post delivered as a digital ePaper straight to your smartphone, tablet or computer.
Subscribe for only £5.49 a month and enjoy all the benefits of the printed paper as a digital replica.
Subscribe