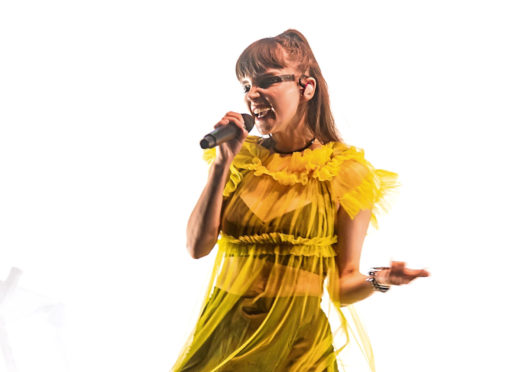 Singer Lauren Mayberry has told how lockdown gave her the time to change perspective about becoming the target of vile misogyny online.
The frontwoman with Chvrches, who have secured success in the States, says it has come at a cost with the singer being forced to hire private security at her home in California after receiving death threats last year.
More recently, internet trolls have used her face to make and post so-called "deep fake" pornographic videos, and Lauren, 33, said: "You can't actually do anything about it legally. If anyone had told me when I was 16 and starting out in bands that if I was lucky enough to get to a certain level then this would happen to me, well, I'm not sure how a person's brain would get round that.
"It's something you can only learn how to deal with when you're in it, and you learn what your limits are.
"When people dehumanise you like that, to some extent I think it means I'm doing a good job. The bottom line is these are people trying to bring women down a peg or two, if they don't like what they've achieved, or the power they have.
"And that's certainly not a happy person sending you that, it's not someone experiencing joy."
Lauren is one of many big names featured in new BBC Alba documentary, God Save The Quine. The hour-long programme, which screens next Saturday, also features interviews with Annie Lennox, Amy Macdonald, KT Tunstall, Deacon Blue's Lorraine McIntosh, Eddi Reader and Altered Images' Clare Grogan.
Grogan recalls how she was left to do the band's washing on tour, McIntosh reveals she was called a "bitch" for having an opinion about clothes stylists wanted her to wear, and Macdonald called for younger women in the industry to be given more support and preparation for the reality of abuse on the likes of Twitter and Facebook. Texas singer Sharleeen Spiteri tells how she was referred to as a "dodgy boiler" by a male record company executive.
Lauren, though, has vowed that the misogyny will never make her stop.
She said: "It's been an interesting year to reflect on that stuff because when you're moving at 90mph you can get swept away in the anxiety of certain things.
"But when you sit and look at it, would I trade what we do for an 'easy life'? I don't think I ever will.
"I'm really stubborn. I won't stop doing something that I worked really hard to get, and am lucky people feel connected to. I'm not going to stop doing that because somebody does these things."
Lauren and her bandmates, Iain Cook and Martin Doherty, have recorded their fourth album during lockdown, following their 2018 LP Love Is Dead. It's due for release next year.
Like most people, the trio worked from home, in America and Scotland. Lauren thinks the distance has been good for the band's dynamic.
She said: "Iain's in Scotland and Martin lives in LA, too. At first it was strange to figure out a routine and a system that would work.
"But because you have to be really on top of your communication when you're working with people like that, then it ended up actually being sort of therapeutic for the relationships in the band because we had to be extra clear and extra appreciative. I think it was a really good psychological exercise."
Lauren, from Stirling, now lives in Los Angeles and hasn't been home to Scotland since the pandemic began.
"California was one of the peak places for cases in America," she said.
"It still is, and we've been on a stay at home order for a long time now. My mum was being one of the sensible mums saying, 'Don't you even think about coming back here'.
"It's not something I should complain about. It's short-term disadvantage to facilitate safety.
"I'm really lucky not to have lost anyone during this, but I know people who have, and people who have lost their business and have gone into debt. Anything affecting me pales in comparison."
---
God Save The Quine, BBC Alba, Saturday, 10pm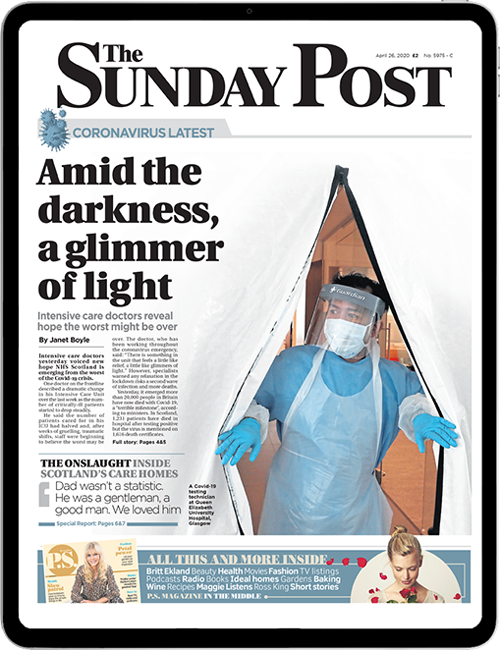 Enjoy the convenience of having The Sunday Post delivered as a digital ePaper straight to your smartphone, tablet or computer.
Subscribe for only £5.49 a month and enjoy all the benefits of the printed paper as a digital replica.
Subscribe