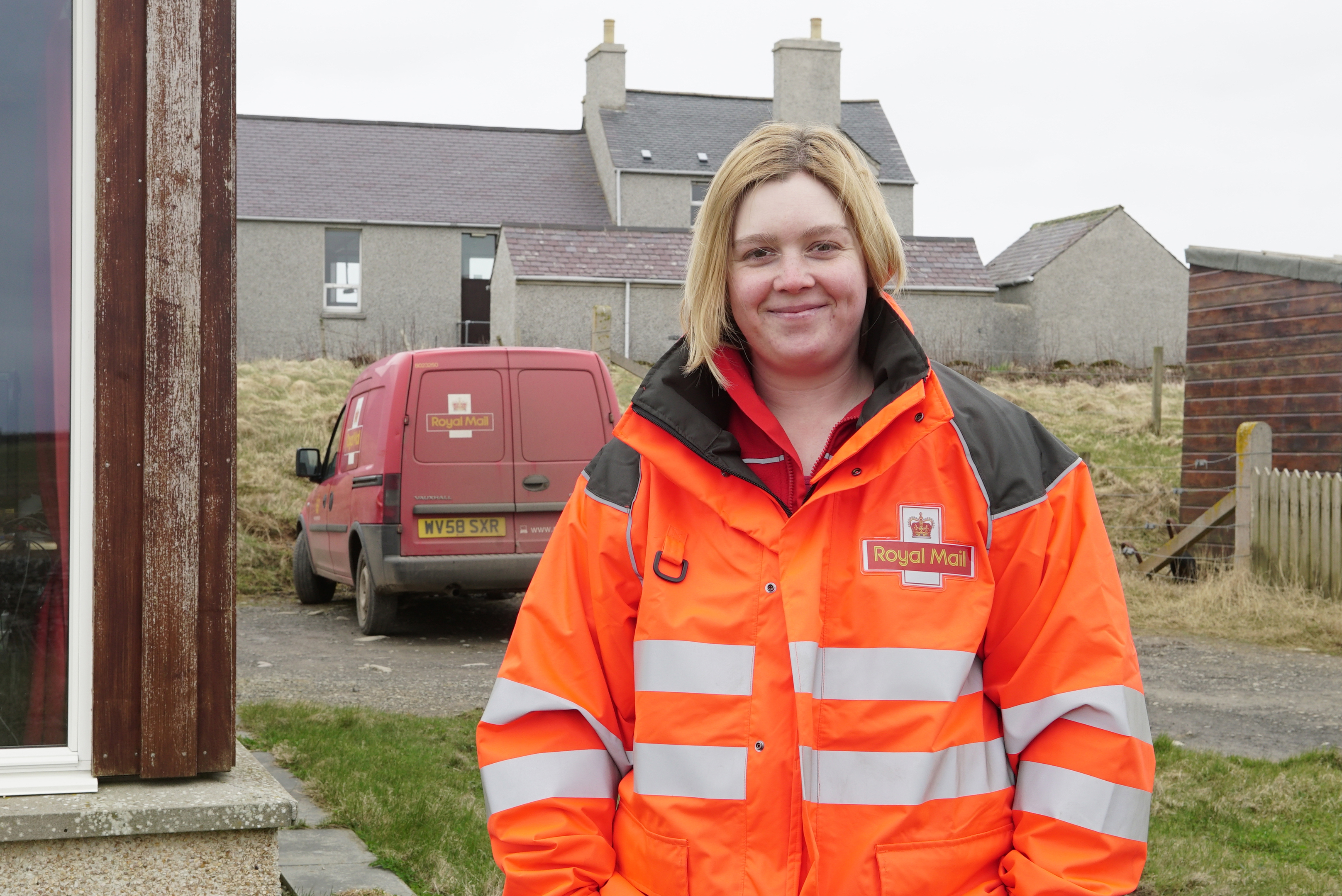 A WOMAN has hailed island life for helping her beat crippling big-city blues and transforming her life.
Sarah Moore says she lived liked a "hermit" in Edinburgh but says that, since moving to North Ronaldsay, she has found happiness and fulfilment.
The 26-year-old says she is "the person she was always supposed to be". "I hated living in the city," Sarah said. "It was a horrible place for me.
"I was suffering from depression. I would close the curtains and shut out the world. I would wake up in the morning and couldn't face it again.
"I would go to work, come home, play video games, and would barely speak to anyone."
A BBC Scotland documentary to be screened tomorrow shows her carrying out the multitude of jobs she has on the island, including removing moss from the airport runway with a shovel.
"I'm a home carer, a firefighter at the airport, I do lighthouse tours, I have a flock of sheep, I'm the postwoman and have lots of other bits and pieces to do," she said. "The job is being an islander."
It was a family holiday to North Ronaldsay with her dad, John, and mum, Jennifer, that made her realise life could be different.
"It's freeing here. You get to live your life how you want to, not how someone dictates it," she continued.
"Here, I have a blank canvas, but in the cities, life seems to be mapped out by someone else. The island has a magic to it that you can't explain but the people here understand it. It feels like a whole different world here."
Moving to a place with fewer people can, counter-intuitively, help people's social lives.
Christina Raeburn, a therapist at The Edinburgh Clinic, said: "People with depression, which often goes hand in hand with anxiety, can find themselves removing themselves and that leads to isolation.
"With communities like this one, there can be a sense of safety. Everyone knows each other and there is a sense of feeling wanted, looking after each other and boosting self-esteem.
"City life can be quite stressful and expensive, relationships are much more complex and then there is the intrusion of social media. If you take that all away, you can find yourself starting to cope. When we take a holiday we usually want to slow the pace down. If we could do that all of the time, we would all benefit."
But Sarah fears her new life may be at risk as population dwindles on her tiny Orkney island. Once home to more than 500 inhabitants, there are fewer than 50 people living there now and many of them are older.
Derelict properties now dot the landscape and the primary school has closed since the final pupil began high school on mainland Orkney. Sarah said: "There will come a point when there is not enough people to do the jobs.
"It's a Catch 22 – there aren't enough jobs to keep people here, but if there were, there aren't enough houses to support them.
"You look at the houses and there are dishes still on the draining board and coats hanging up –
they look just how they were left, but the houses are falling to bits around the contents, almost like tombstones that say a family used to live here but now they don't. It's tragic.
"It's not like I'm fighting every day for a better future, I'm just living my life. Just being here and keeping the island afloat with everyone else – that's our fight. I can finally be the person I was supposed to be."
The Island That Saved My Life, BBC1 Scotland, tonight, 7.30pm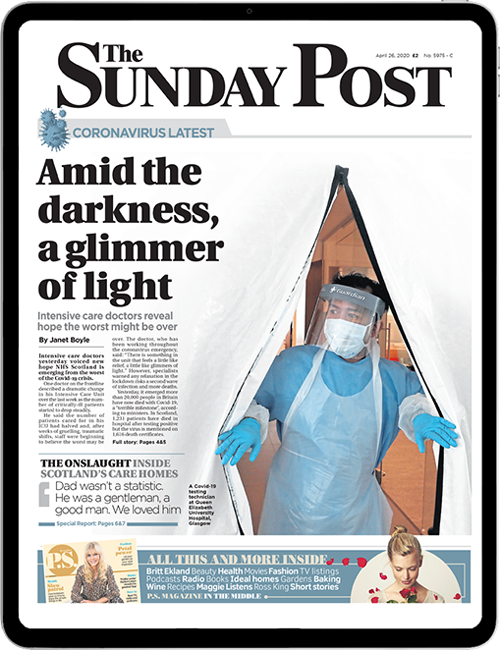 Enjoy the convenience of having The Sunday Post delivered as a digital ePaper straight to your smartphone, tablet or computer.
Subscribe for only £5.49 a month and enjoy all the benefits of the printed paper as a digital replica.
Subscribe