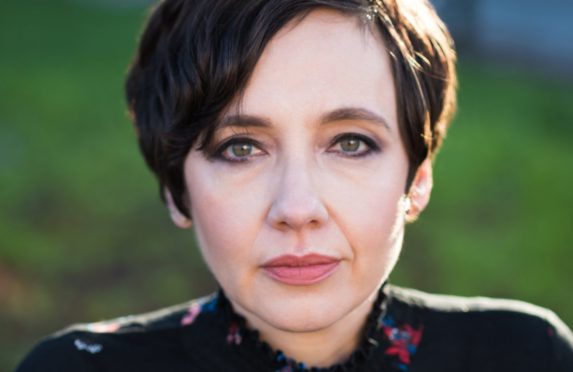 When the Twin Towers fell on September 11, 2001, lawyer-turned author Ilona Bannister was among the crowds running for their lives.
The Staten Island woman, a mum-of-two, was in her early 20s when the al Qaida terrorists slammed two jets into the World Trade Center a couple of blocks from her office on Wall Street. Nearly 3,000 people died in four co-ordinated terror attacks in the US that day.
Now, with the 20th anniversary of the atrocity this year, the continuing communal grief shared by New Yorkers viscerally informs the author's stunning debut. A haunting and disturbing exploration of the aftermath of death, it also probes love and mental health in motherhood and the disconnection felt after a traumatic birth.
Raw and relatable, it has something of every woman in pages that pulsate with honesty and, surprisingly, humour.
Ilona, 42, who is married to British man Tim, 43 and lives in London with him and their sons Leo, 10, and Rex, seven, says of Gigi, the lead character and voice of the novel: "Gigi was an internal monologue I had for two or three years before I started writing. She became a voice in my head, and sometimes she was very entertaining. She and I would laugh at the same things as an American living in Britain. Writing in the first person came naturally as we were good friends by that time."
Little wonder then that the novel is, in parts, autobiographical. Ilona tells P.S: "I vividly remember seeing the Towers burn and I was in that mass of people that decided to head to the Staten Island ferry. I'm from Staten Island and I thought the best thing to do was to get out of Manhattan and go there. I drew on my memories for the book.
"I also wanted to write about that because the water rescue is a part of that day that many people don't know about. So many boats – ferries, water taxis, tugs – came to the edge of Manhattan to take people away, not knowing what danger they were going into. Those people were very brave.
"As time moves on, we talk about it less. But it will always stay with New Yorkers. I did not lose a member of my family, but I think every New Yorker felt a grave, communal loss and I wanted to pay respect to that.
"One thing I wanted to explore is that grief is ongoing and continues throughout life."
Drawing upon her own losses lends an agonising authenticity to the novel. Reliving the writing of those moments she explains: "You don't always know what is going to land on the page, you might have one idea but something else comes out. That came from a very deep place."
She mined deep too for rich realisations of motherhood. "Both my children were born by emergency Caesarean section in traumatic circumstances and for writing that, I drew upon a combination of things that happened to us.
"When I had had them I was very traumatised and vulnerable, and I needed to see that story reflected somewhere," she explains. "I was looking for the story about feeling this disconnection from the body and from the child, and things not working. Not being able to feed them, not being able to bond, not knowing what to do, the fear of being responsible for a new born." She didn't find it – so she wrote it.
Ilona smiles: "I wanted to show too how much I love the UK. That ability to make someone laugh in even the most dire of circumstances, that is a really excellent British trait!"
---
Ilona Bannister – When I Ran Away, Two Roads, £14.99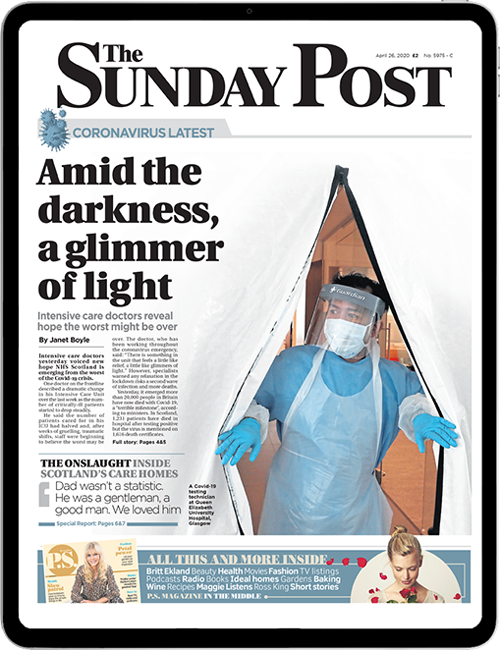 Enjoy the convenience of having The Sunday Post delivered as a digital ePaper straight to your smartphone, tablet or computer.
Subscribe for only £5.49 a month and enjoy all the benefits of the printed paper as a digital replica.
Subscribe