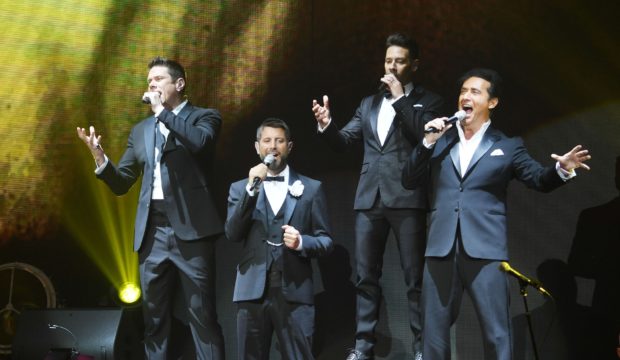 As a member of Il Divo, David Miller is part of one of the biggest classical crossover groups of all time.
But, as the American tenor looks back on 15 years with the multi-million selling act, he revealed he almost missed out before the project was barely off the ground.
"I was in France with Opera Bastille when I heard about the audition for a crossover group," recalled 46-year-old David.
"In the opera world, you make a cast recording, put it on the shelf and carry on with your career.
"That's what I was expecting here.
"Two months into the recording process I said, 'I don't know what's going on, but I'm supposed to be making my Metropolitan Opera debut, so I need some time off'.
"But they told me no, you're either in or out, because if this goes how we think it's going to go, you'll be needed for the next two years and so you need to cancel the rest of your jobs.
"I had to think hard about it. I'm really glad it worked out because I cancelled so many things and a lot of people were annoyed.
"Everyone involved said what we were doing was really special and they wanted to take it around the world, but you can't guarantee anything."
Simon Cowell's vision, inspired by The Three Tenors, was to create a ­ multi-nation touring crossover group. But David had no idea at first the Britain's Got Talent judge was behind Il Divo.
"He was never mentioned during my audition.
"It was only when they told me I had to cancel all my other jobs, and that I could discuss it with Simon, that I found out.
"That put a different spin on things!"
The group – also featuring German-born Spanish baritone Carlos Marín, tenor Urs Bühler, from Switzerland, and French pop singer-songwriter Sébastien Izambard – recorded their debut in early 2004.
"We were one of the last groups to go territory by territory. We started in the UK, then Japan, then America. Eventually we did 47 countries.
"Now, when a new album is released, everyone already knows us because of that work we put in at the beginning."
Asked to recount the highlights of a career that has seen the quartet sell 30 million albums, David barely knows where to begin.
"Usually we don't even have time to think about it and take stock," he continued.
"Our first time on TV in the UK, going to Japan, our appearances on Oprah, singing on Simon's shows, going on tour with Barbra Streisand, singing for presidential inaugurations – there are so many.
"Hearing Un-Break My Heart for the first time after it was recorded and mixed is another, that excitement of hearing how different it was and realising it was special.
"For the first three months, we didn't know what we were doing.
"I had never sung in a studio's isolation booth before.
"We had never met each other prior to the project. We didn't know how our voices would sound – we were floundering.
"But then we heard the song and knew we were on to something."
---
Il Divo, SEC Armadillo, Glasgow, tomorrow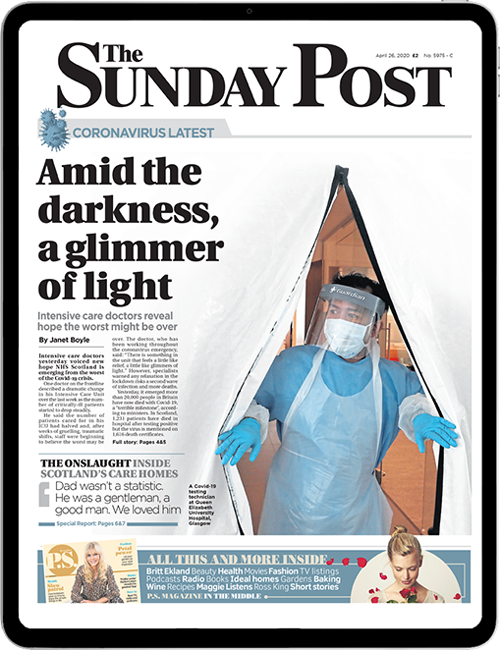 Enjoy the convenience of having The Sunday Post delivered as a digital ePaper straight to your smartphone, tablet or computer.
Subscribe for only £5.49 a month and enjoy all the benefits of the printed paper as a digital replica.
Subscribe