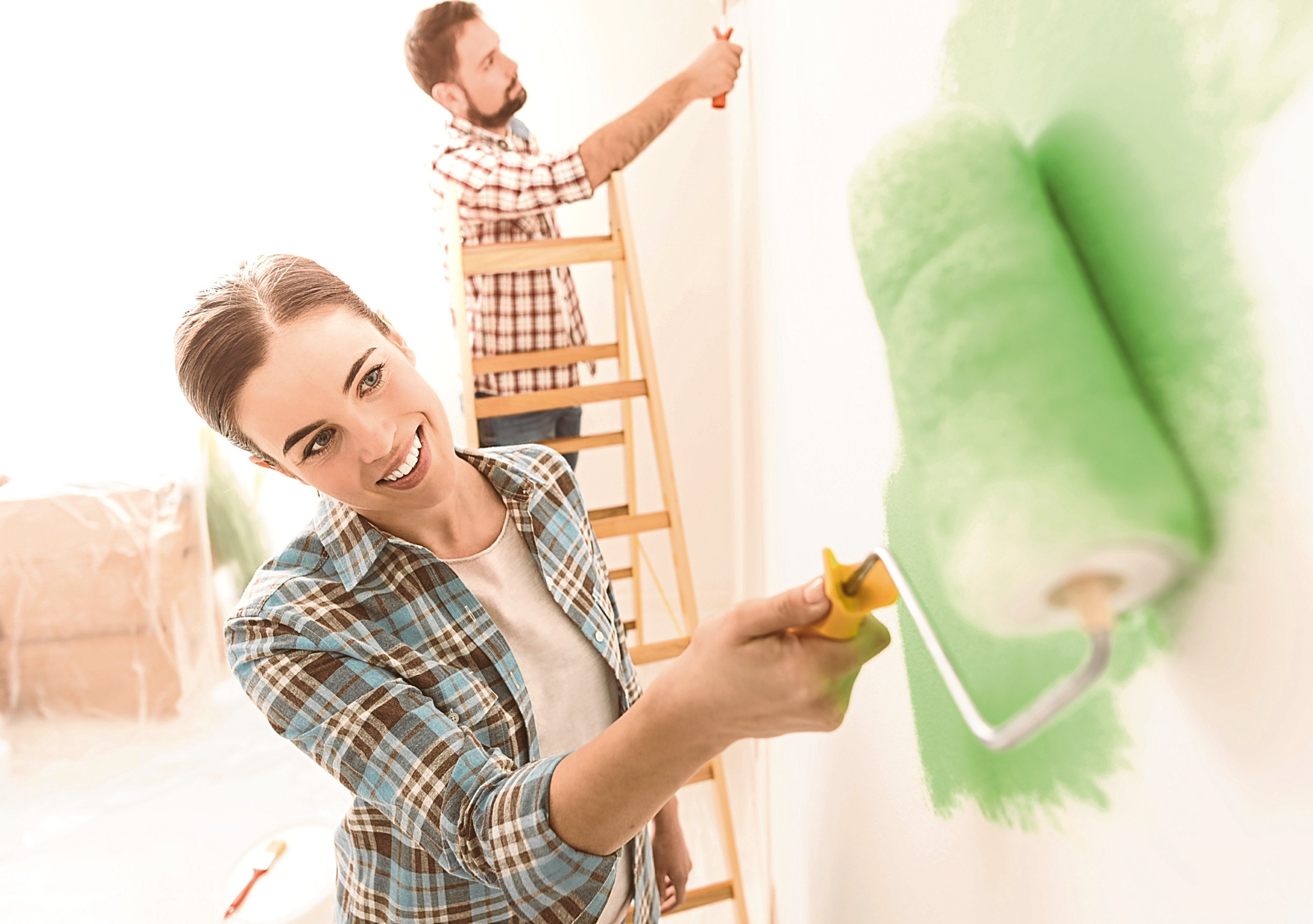 SPRING is in the air and for some homeowners, it's time to think about redecorating or putting their property up for sale.
Across the UK owners spent £41 billion on their homes in the past five years, according to estimates from NAEA (National Association of Estate Agents) Propertymark.
Chief executive Mark Hayward, says: "There are many reasons why home owners are improving their property – whether it's because they have realised the value and sale potential it can add, or they cannot afford to move and are looking to make the most of what they've already got."
Here are NAEA Propertymark's top 10 home improvement tips:
Make simple upgrades
Those who redecorated typically spent £889, the survey found. If you're planning to sell, make sure any redecoration will still let future buyers adapt the property to their needs.
Improve the kitchen
Kitchens are often the focus for buyers. Painting units or replacing cupboard handles or doors are cheap improvements. The average cost of a kitchen overhaul is £5,016, but buyers might pay more for a home to save the hassle of buying a new kitchen.
Add or update a bathroom
Re-grouting, eliminating limescale and replacing taps can keep the bathroom fresh and clean. The average spend on upgrades was £2719.
Spruce up your garden
The garden should feel like a space for entertaining or relaxing, so trim borders, clear pathways and cut back overgrown trees and bushes.
Those who had improved their garden spent £794 on average.
Cut out noise
Busy roads can affect a property's value. Double glazing helps keep a home warm and noise out. The average spent on new windows was £2,719.
Think about layouts
An open living space can be attractive, particularly for the kitchen and dining room. Combining the two creates a sociable space. But remember the practicalities as many people still like separate rooms for special occasions or to give family members their own space.
Replace tired-looking doors
The front door of your home can say a lot about the rest of the house to a first-time viewer. If you can't afford to replace the door, give it a power wash or a fresh lick of paint. New doors set people back £906 on average.
Consider a loft conversion
A loft conversion is a more expensive improvement but can be a great option to add space for growing families and saving moving home.
Be energy efficient
Energy-efficient appliances can attract buyers keen to save on bills. Energy-efficient products are becoming a key feature for new homes.
Create a driveway
The ability to park close to your front door can come at a huge premium, so adding off-street parking brings appeal and value. Those who spruced up their driveway spent £1,873 on average.