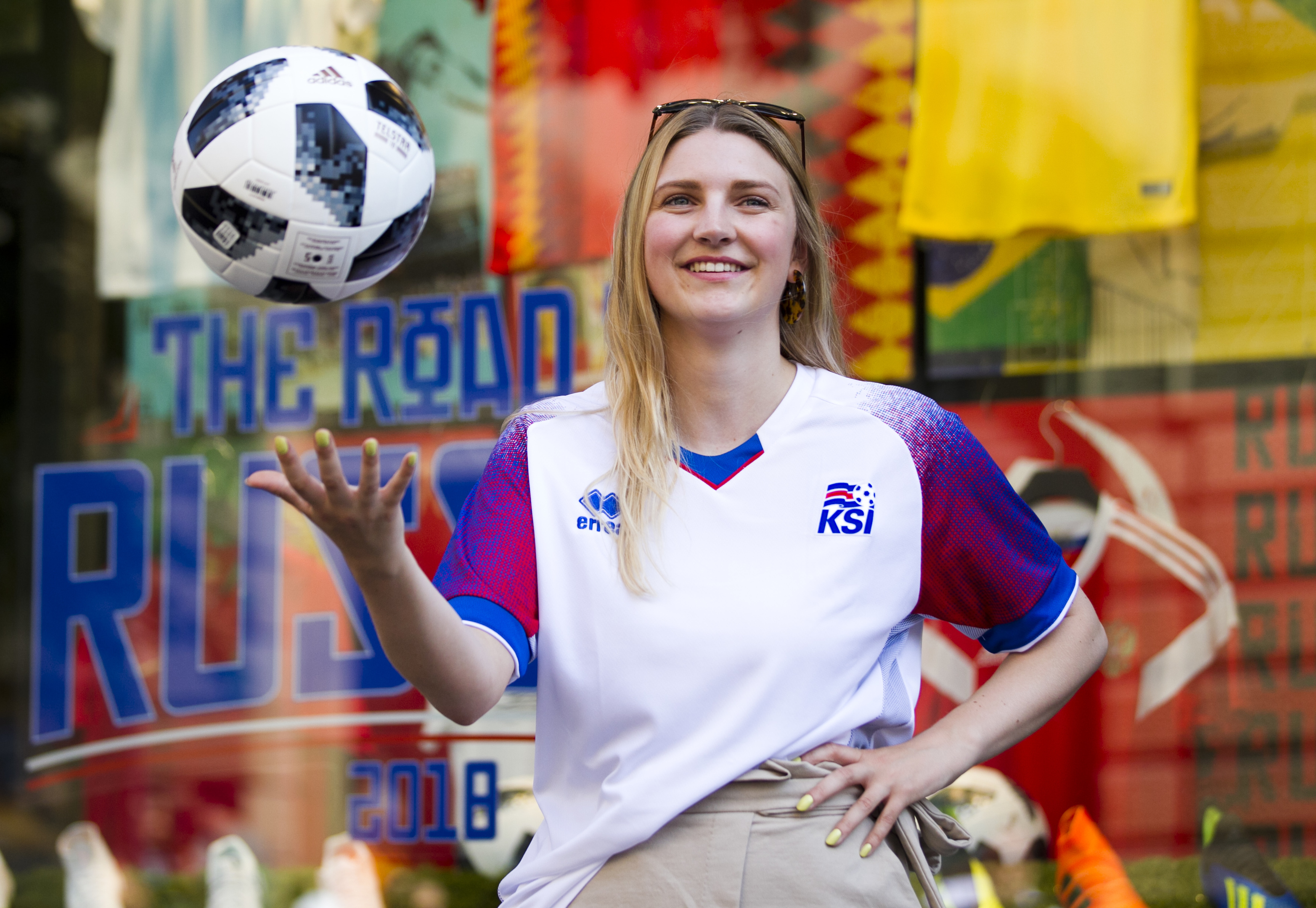 BARGAIN-HUNTING Icelandic football fans are buying their national team strips in Scotland to save some krona, we can reveal.
Sports shops have been sending the strips by mail order while some fans arranged city breaks to buy them in person before their national side kicks off their World Cup campaign.
The festival of football gets under way on Thursday when the hosts take on Saudi Arabia.
Iceland fans are hoping to get their shirts delivered from Scotland before they take on Argentina on Saturday.
The cost of living in Iceland – who put England out of the Euro tournament two years ago – is one of the highest in Europe with a pint of beer costing upwards of £8. And replicas of the national football strip will set a fan of the national team back around £90.
In Scotland, football jerseys cost a third less.
Director of Greaves Sports in Glasgow, Miller Greaves, said orders have been busy and a group of Icelandic women dropped into the store last week.
He said: "About a dozen women came into the shop last weekend to buy the strips. They were amazed by the cost. They told me football shirts are very expensive in their homeland due to taxes and other things.
"After they left we started getting in orders from Iceland so we presume they went home and told their friends and families they can get their shirts cheaper in Scotland. Even with a shipping costs it's amazing people are ordering their home football shirts via Scotland. It must work out cheaper for them."
The Iceland strip sells for £65 in Greaves Sports and shipping is just under £20 so there is a marginal saving to be made.
The team – who have achieved cult-like status with their Thunderclap celebrations – are already popular in Scotland after their shock 2-1 defeat of the Auld Enemy in the second round of matches in 2016.
Mr Greaves said: "To a large extent you need to be a bit of a football pundit in this game."
Mr Greaves added the store had already sold out of Nigeria's outlandish green and white strip as well as Egypt's shirt, which he says has been driven by the popularity of the player, Mo Salah.
Trade in the Belgium, Panama and Tunisia strips have also been brisk – the teams England face in the group stages of the tournament.
They got the thunderclap here too
Their national team's football strips aren't the only Scottish export to the Nordic island in recent years.
Iceland's famed Thunderclap celebration – where their players lead the fans in increasingly fast-paced clapping – originated in Lanarkshire.
According to Icelandic publication Morgunbladid, the song was adopted by Icelandic club Stjarnan after playing Motherwell FC in 2014.
During the Europa League game fans of the Reykjavik-based side were introduced to the Motherwell chant and took it back home to Iceland where it was adopted by the national team.
And it's not only footballing exports that span the North Atlantic Ocean between the two countries.
A DNA study back in 2001 suggested nearly two-thirds of the women who originally settled in Iceland – whose population is on par with Glasgow – came from Scotland rather than Scandinavia.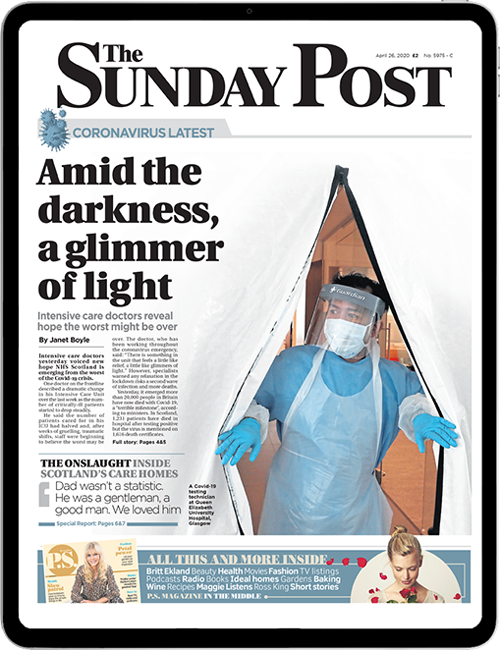 Enjoy the convenience of having The Sunday Post delivered as a digital ePaper straight to your smartphone, tablet or computer.
Subscribe for only £5.49 a month and enjoy all the benefits of the printed paper as a digital replica.
Subscribe