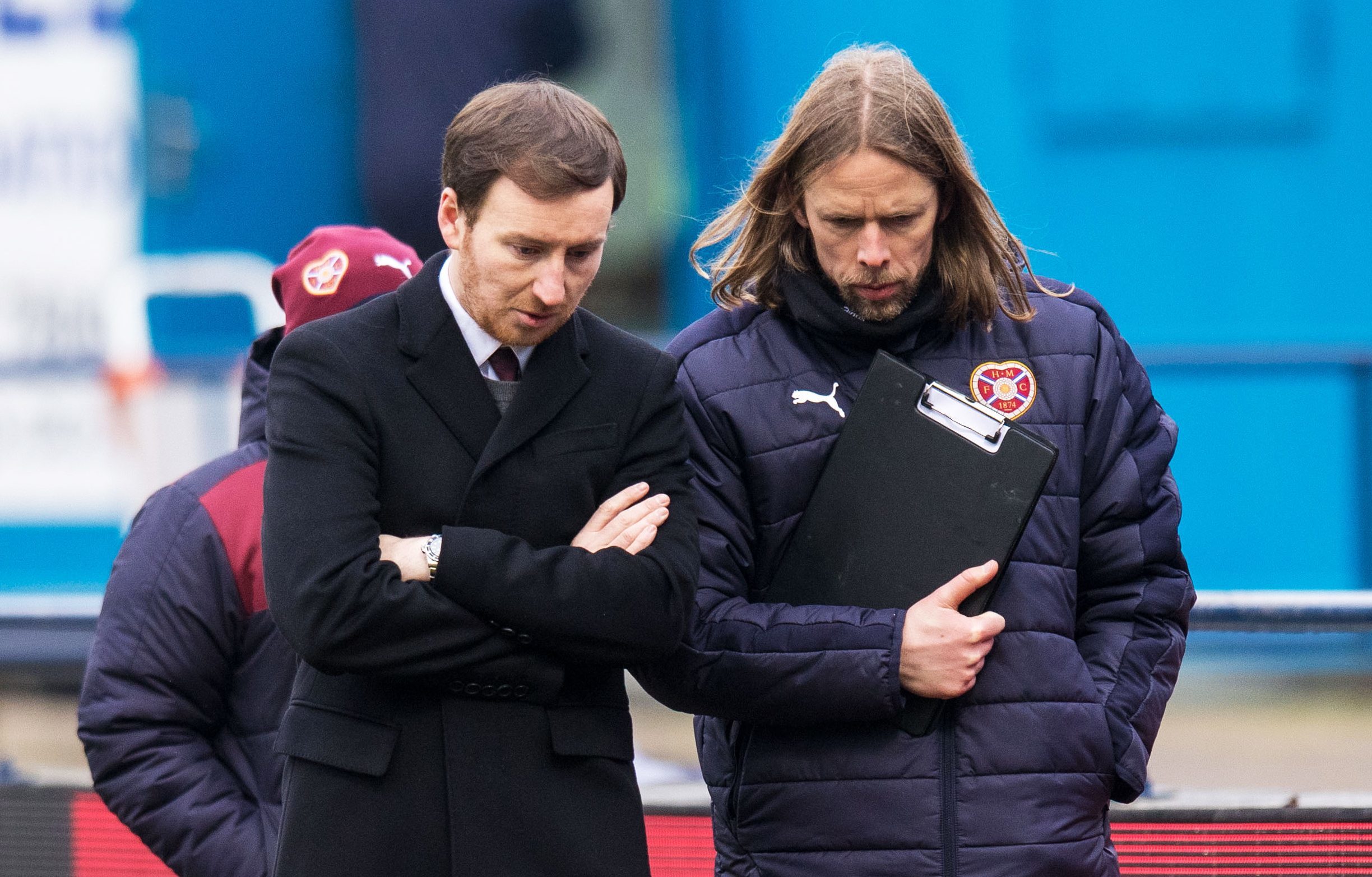 PERSPECTIVE is a much-undervalued trait in Scottish football.
For former Rangers and Scotland star Maurice Ross, the reaction to Ian Cathro's appointment at Hearts stands as proof.
To put it bluntly, Ross has been horrified by the criticism Cathro has endured since taking over from Robbie Neilson at Tynecastle.
Before the 30-year-old Dundonian's team had even kicked a ball, an army of pundits had taken aim, labelling him unqualified to lead the Jam Tarts.
Now, after a ropey start to life in Gorgie, disgruntled Jambos are joining in.
But Ross does not see someone who has "never played the game" when he looks at Cathro, but a quality coach with a background worthy of respect.
He saw it with his own eyes when the pair did their UEFA "A" Licence course together.
And Ross reckons it is only a matter of time until Cathro's critics – Hearts fans, and Scottish football at large – see it for themselves.
"You listen to a lot of coaches when you're doing your coaching badges," says Ross.
"But when Ian Cathro opened his mouth, it was immediately clear he was different. The things he was saying really struck a chord.
"I thought he was absolutely on the ball. He wasn't giving generic answers on anything. He was thought-provoking.
"Standing there, I was evaluating him – blank canvas – and I was super impressed.
"I don't care if Ian Cathro has 'never played the game', because he has been coaching it for years.
"For the last three or four of those, he has been doing it with top players and top managers, including a Champions League winner in Rafa Benitez.
"He has been learning from the best.
"How many Scottish managers right now, today, at any level, have been under a Champions League winner for any amount of time?"
Ross breaks off, searching for an analogy, rapidly finding one.
"Put it this way," he offers. "If you want to be a lawyer, you want to go to Harvard, don't you?
"Why? Because when you go to Harvard, you learn from the best, you get the benefit of all the first-class experience they have assembled there.
"Once you've got that, then you go and make your own way as a lawyer. So why should it be any different in football? Why should it be different for Ian Cathro? Because he's not played the game? Because he's putting a few noses out of joint? Nonsense."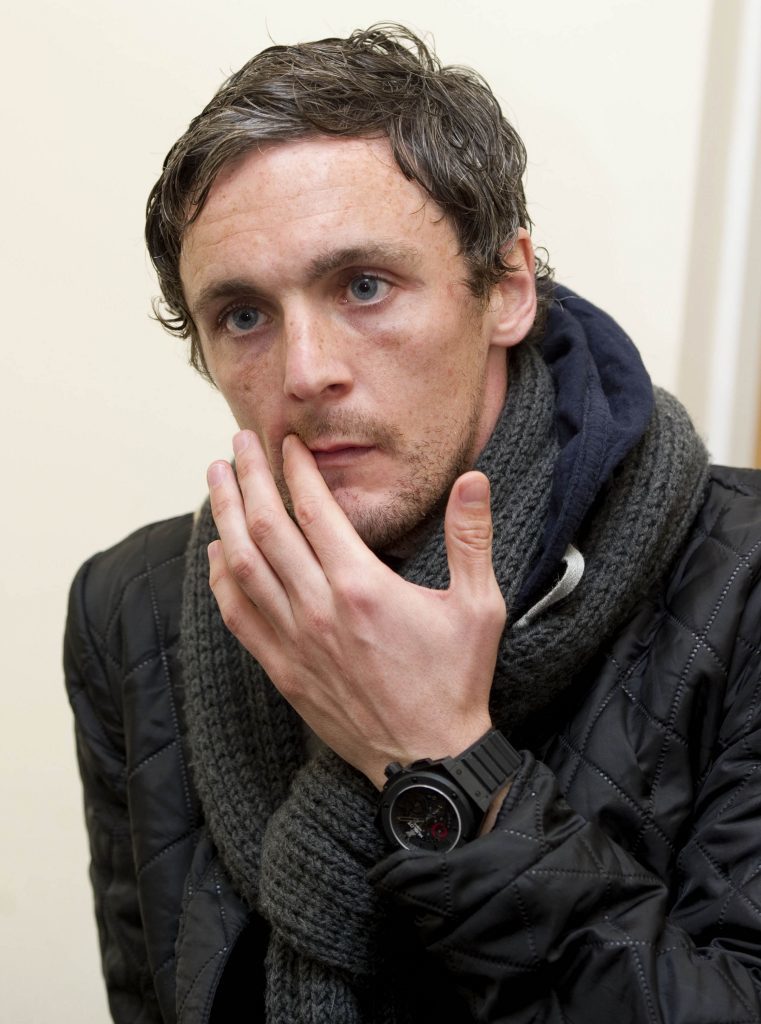 Ross, with four years' coaching experience in Norway behind him, reckons Craig Levein deserves credit for thinking outside the box and recruiting Cathro at Hearts.
"If there's ever a time for this new breed of manager to flourish it's now," says Ross.
"Jose Mourinho broke the ground for that to happen. In Scotland, we're only just catching up.
"At just 30, Ian has already been exposed to Portuguese football, Spanish football, English football and Scottish football.
"So why should he not be where he is? Why shouldn't he be at Hearts?
"Because he didn't play a few games against Airdrie? I'm not tolerating that argument.
"If Ian Cathro, with the same principles, the same education and the same experience, had a Spanish name and a fancy haircut, people would be lapping him up.
"This is where we're a strange breed. But we need to move away from that because it's an absolutely archaic mindset.
"I don't agree with everything Cathro does, but I applaud him for what he's done so far in his career. He deserves his chance.
"Craig Levein, a guy who is one of the most astute operators in Scottish football, has seen that and acted on it."
Ross called time on a spell with Norwegian cracks Egersunds IK in November after guiding them to a third-placed league finish.
Returning to Scotland over Christmas, he went to watch Cathro's Hearts in action at Dens Park, a game they lost after being 2-0 up. But he insists: "It was a crime that Hearts lost that game.
"The Hearts players' distances to the ball, their distances to their team-mates, the angles they were making, their No. 10 drifting wide to get numerical advantage against Dundee's full-backs – all of these movements are trained movements.
"I could see it. That was Cathro's work. 100%.
"Now, ultimately, time will tell. But for me, Cathro needs to be given that time and he needs to be given respect."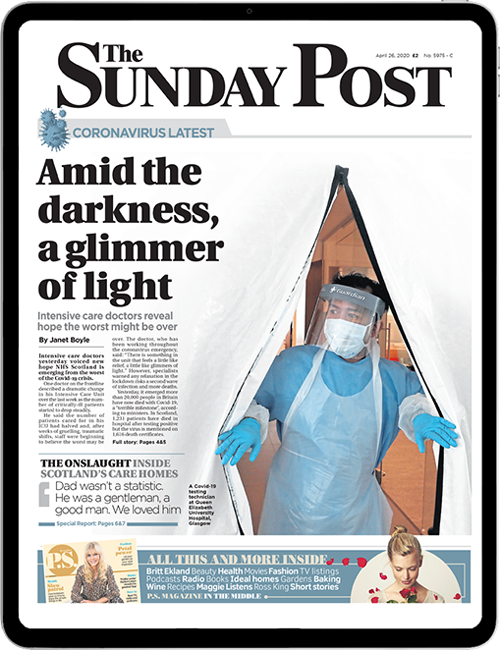 Enjoy the convenience of having The Sunday Post delivered as a digital ePaper straight to your smartphone, tablet or computer.
Subscribe for only £5.49 a month and enjoy all the benefits of the printed paper as a digital replica.
Subscribe