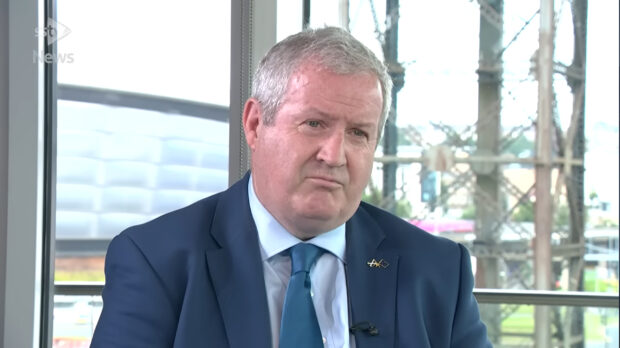 Ian Blackford is under mounting pressure over his handling of a sexual harassment complaint amid claims of a toxic management culture among the SNP group at Westminster.
The MP, who leads the group, has come under sustained pressure over how a complaint against Patrick Grady MP was handled after he was accused of making unwanted sexual advances to a teenage staffer.
The MP, who is 42, inappropriately touched the worker, then 19, on his back, neck and hair in a London pub in 2016. The Met police last night confirmed it has received a report and will make inquiries. It is understood the complaint was made by a third party.
Grady has now stepped away from his SNP membership while the investigation is ongoing.
Pressure has mounted on Blackford after the staff member accused him of failing to ­properly investigate his complaint, which was later upheld by parliamentary authorities, leading to a two-day suspension from the Commons, before a leaked recording revealed him exhorting MPs to give Grady their full support while failing to mention his victim.
Yesterday, a senior source close to the SNP group at Westminster said the scandal was exposing the "infighting, hypocrisy and bullying that has gone on for years" and predicted a leadership challenge in the autumn if Blackford does not stand down.
Last week First Minister Nicola Sturgeon described the appeal for support for the MP as "utterly unacceptable" and said she offered to meet the victim.
Hours later, Blackford, the Ross, Skye and Lochaber MP, attempted to defend his role in the scandal in an interview with STV political editor Bernard Ponsonby. Asked six times if it was acceptable for a sex pest to be an MP, Blackford referred to the need for proper processes to be in place.
He refused to comment on why Grady was allowed to retain the party whip while MSPs accused of sending inappropriate texts had been suspended from the party at Holyrood.
The Westminster source said: "The party feeling is that if Blackford had made a fulsome apology on Monday, that may have helped ease this whole awful situation. But given the way things have panned out, it's now very difficult to see how he can survive this. He will certainly try but I would expect a successful challenge in the autumn."
The victim, who is now 25, said he has resigned his party membership and feels his career has been left in limbo because of the incident, which has left him isolated and distressed.
He told The Sunday Post: "I took a modern ­apprenticeship at 16 and became a party worker at the Scottish Parliament. I worked hard, got promoted and ended up at Westminster where we often worked round the clock. I loved my job so much, I thought I'd even like to be an MP some day.
"But everything changed when Grady harassed me. I've been left isolated. It's been really hard on me, and left me in quite dark places. The stress has been awful."
The SNP Westminster parliamentary group said it "has followed process and offered support throughout", adding: "The complainant was encouraged to use the independent investigation route so that there could be no question that the appropriate, independently determined sanction had been reached.
"We understand the individual feels differently, and does not accept the independent outcome.
"We have offered to meet with them to discuss their concerns. We have also initiated a review of our pastoral support and processes."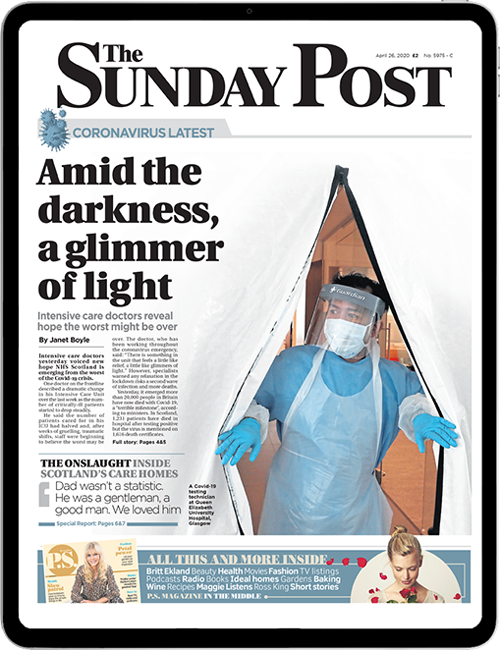 Enjoy the convenience of having The Sunday Post delivered as a digital ePaper straight to your smartphone, tablet or computer.
Subscribe for only £5.49 a month and enjoy all the benefits of the printed paper as a digital replica.
Subscribe