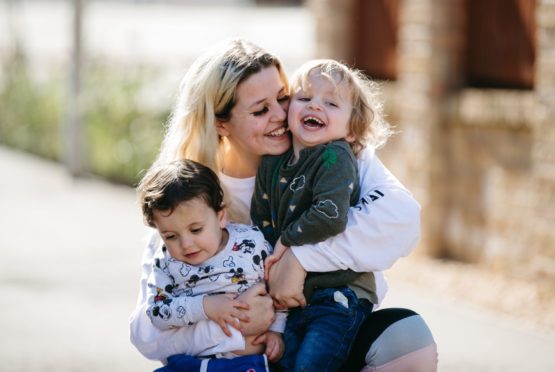 A young mother ordered into exile by a Scots court during the pandemic has been allowed to return home, we can reveal.
Leigha Collins wept with joy as she was reunited with her oldest son, Alfie, two, who she has not seen since being told to return to Malta with baby Hayes 10 months ago. She had fled the island in fear of her violent ex.
Yesterday, Nicola Sturgeon, who had met Leigha's parents to discuss her plight, was delighted the family was together again. She said: "I am absolutely thrilled to hear that the long ordeal of Leigha and Hayes has finally come to an end with the welcome news they are home in the loving arms of their family."
Leigha feared being stranded on Malta for years as she fought a protracted custody case, while eldest son Alfie remained in Scotland, almost 2,000 miles away. However, after months of negotiations, Hayes' father Kyle Borg, 21, agreed to let them return to Scotland after Leigha agreed he will be able to see his son four times a year.
Yesterday, Leigha told how she was overcome with emotion when she saw her sons happily playing together again for the first time in almost a year. Tearfully, she said:
"Hayes is delighted he's got his brother for the first time in almost a year.
"They missed each other so much."
Leigha, 19, and Hayes, one, landed at Heathrow Airport on Friday, where she tested negative for Covid. Yesterday, speaking from her parents' home in Kinghorn, Fife, yesterday, she said: "I don't know how I've found the strength to survive the last year away from Alfie, my family and everyone I love. It's been a living nightmare.
"I lost count of the times I cried myself to sleep at night. I was alone and terrified in a strange country where nobody was on my side. I feared Alfie would grow up without me and forget I'm his mum."
Leigha, whose plight was highlighted by The Sunday Post before and after she was ordered to take Hayes back to Malta, was accused of breaching international laws meant to prevent child abduction. Leigha said: "I had to leave my oldest son Alfie, my parents and the home I knew would give my boys the very best chance of a happy childhood and education, and go to an uncertain future in Malta.
"The Court of Session were assured there would be accommodation and support, but of course once I got to Malta I discovered we were being stuck in a single room in a hostel, which didn't even have a clean baby chair for Hayes to sit in.
"Those first days are a blur of tears, breaking my heart missing Alfie and my parents, and wondering how I was going to survive with nobody by my side to fight to get back home."
She met Borg when her family lived on Malta but said their relationship broke down after he began taking drugs, adding: "Towards the end of 2019 after yet another awful row, I fled in fear with my two boys.
"I'd been living on friend's sofas with no access to support or benefits. I was going to be homeless if I hadn't left Malta for Scotland that Christmas.
"Since Kyle had already agreed I should go home, I was stunned when he suddenly used the Hague Convention to launch a legal action against me in Scotland.
"Malta isn't like Scotland. You don't get given benefits or a place to stay. I came home because I didn't want to be on the streets with my children."
Leigha's parents Cerry and Dougie, took on extra jobs to pay for a lawyer for their daughter and the £2,000 a month for accommodation and food for her and baby Hayes.
Leigha said: "Every single day was an ordeal and nobody wanted to listen. Every single thing we take for granted here in Scotland, like getting Hayes his baby inoculations, was almost impossible to navigate."
Leigha says she became increasingly stressed while in Malta. Meanwhile, Scottish Women's Aid called on sister organisations in Malta to support Leigha.
She said: "They were a lifeline. They brought me food and nappies. They tried to help me. Just knowing someone understood what was happening was a huge relief.
"But I also met many other women who'd been through what I was facing. They'd been stuck there for years.
"I made a resolution to harden up and decided no matter what happened, I was never going to be forced to leave Hayes behind."
Christmas was the hardest time of all for Leigha and her family.
"Having to watch Alfie growing and developing from a baby to a little boy on a tiny mobile phone was incredibly painful, he just couldn't accept I wasn't there to cuddle him when he fell over. I felt I'd failed him."
Leigha had to find a way to sign off on a formal agreement with Borg which would allow her to come home. After tortuous months, the paperwork was finalised last week.
She said: "I can't ever forgive Kyle for putting me through what he did, but I will have to find a way to put it behind me because he wants me to bring Hayes to see him four times a year. and I want my son to know his father."
"We've found a way to come to an agreement which we hope will allow him to be the father he wants to be to Hayes. I can see that he loves his son, and I wouldn't have denied him the opportunity to see him grow and be a part of Hayes's life."
She added: "I am just so relieved to be back home in Scotland, and I want to catch up on the time I lost with Alfie.
"It felt very lonely at times and I don't know how I would have got through it without knowing people were raising my case back home and sending me their support. I can't thank everyone enough.
"Now, I'm just looking forward to playing on the beach at Kinghorn with the boys, and getting on with just being a family."
In February, the first minister discussed the situation with Leigha's mum Cerry Collins and MSP Alex Rowley in an online conference call, and expressed her concern about the tragic case.
Yesterday, she welcomed the pair's return, saying: "I can only imagine how difficult it has been for a mother and son to be separated from their close-knit family and support group over the past difficult months. This will lift a huge weight – not to mention financial burden – off the whole family.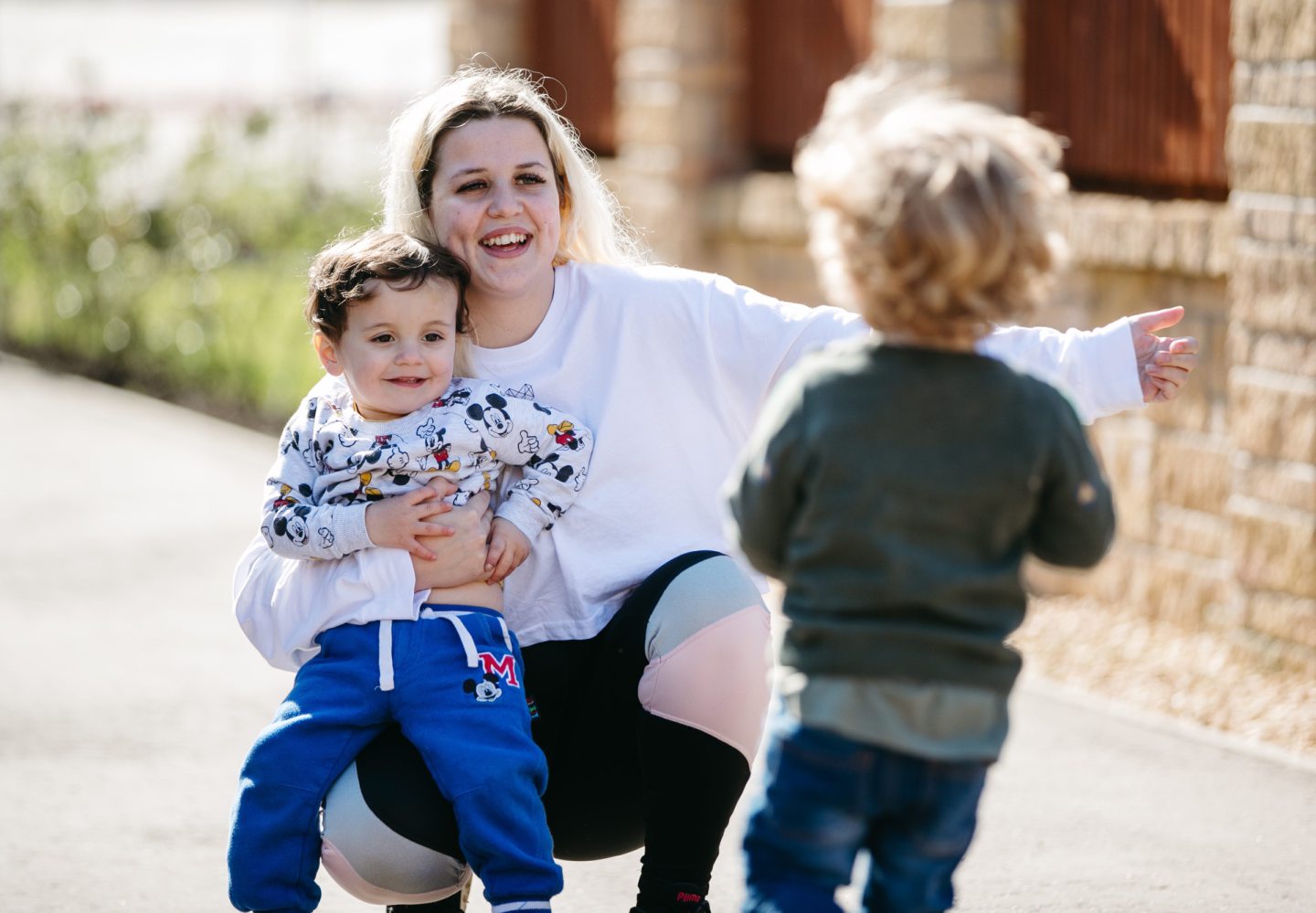 "Their return to Scotland is a very special reunion – particularly for Hayes who is back with his big brother Alfie.
"This has been a protracted and trying set of circumstances and I know that at times it must have felt it was never going to end." She added: "I'd like to thank the High Commission in Malta and my officials in the Scottish government for the support they provided the family.
"While it was inappropriate for me or the Scottish government to intervene on judicial matters – or to comment on the decision made by Lord Brailsford – I am thankful the whole family has been reunited."
Leigha's mum, 40, says the last year has also been a nightmare for her and husband Dougie, 49.
Cerry said: "Leigha's the baby of our family and she'd never been away from home before so it was awful not knowing when we'd get to see her again.
"The worry of what she was facing, on her own in a strange country where everything was so different from how things are done in Scotland, was traumatising for us as well as Leigha."
Dougie, added: "The relief of having Leigha and Hayes home with us is overwhelming, but it doesn't stop our anger at how it was ever allowed to happen in the first place. We'll be paying off lawyers' bills for years."
---
Alfie is clinging to me because he's so worried I'll leave again. Never, never, never
Leigha said Alfie's eyes "turned as big as saucers" when he saw his mummy for the first time in a year.
She said: "I saw him peeping out from behind the curtains as I drew up and his face was a picture. When I opened the door and picked him up to give him the biggest hug, his eyes were as big as saucers and he was giggling and squealing with laughter.
"He couldn't believe he could actually touch my face and my hair instead of having to see me through the tiny screen on a mobile phone.
"He's been clinging to me ever since, I can't even get to the bathroom without him he's so worried that I'll go away again. That will never, never happen.
"I've had to explain to him that I'm home to stay, but he's not even three-years-old until next week, so it's difficult for him to take in why I had to go away at all.
"I was very worried he'd forget me, and it was really getting me down the longer I was away from him.
"But he's clearly just delighted to be able to cuddle me, and I'm hoping the clinginess will be the only side effect of being forced apart."
Leigha said there were times she truly believed she could end up in a Maltese prison for trying to protect her baby. She said: "It was like I was the enemy when in fact I was trying to make sure Hayes was not put at any risk. I didn't refuse to let Kyle see him, but I was determined not to let him take Hayes away unless I was happy he hadn't been taking drugs.
"The police were awful. It's not pleasant having armed officers at your door but I was determined to keep my baby safe at all times.
"I was shocked to discover there were other mums stranded in Malta too because of the Hague Convention, and many of them had been there for years on end with no hope of getting home.
"I reckon I'm very lucky my ordeal lasted a year when I compare with the length of time some of the others have been stuck there. That's why I'm so determined to do everything I can to change the system for the better.
"No mum would want to flee from her home with two small children, unless there is a very good reason. But the court simply did not want to listen to me, and many others have told me they had the same experience.
"It's clear the whole process is not working."
---
Politicians: We must stop good law being used for bad purpose
Leigha Collins' MSP last night spoke of his delight at her return home and vowed to campaign to avoid the same thing happening to other young mothers.
Alex Rowley wrote repeatedly to the UK government and officials in Malta seeking help for Leigha. He said: "When The Sunday Post first told me what Leigha was facing, I could hardly believe the system which was supposed to help families fleeing trauma was actually being used against them.
"But what happened to Leigha proved the current system is deeply flawed and must change before anyone else from Scotland is forced to endure what this young mum and her family have gone through.
"It's unbelievable that in this day and age the family court system appears to be answerable to nobody."
Last April, Leigha was ordered to return to Malta with Hayes after a 20-minute virtual hearing.
Her ex Kyle Borg had taken her to court using the Hague Convention on international child abductions.
Family Court judge Lord Brailsford dismissed Leigha's concerns about Borg's violent behaviour after he was wrongly told an assault charge against Borg had still to be proven. Her claims of his drug abuse were similarly dismissed.
In October, The Sunday Post revealed that six months before Lord Brailsford's ruling, Borg had already pleaded guilty to a vicious attack on a pizza delivery man, and his probation officer had grave concerns about his drug use. Borg was sentenced to pay his victim almost £2,000 and was ordered to undergo a three- year rehabilitation programme.
MP Lisa Cameron intends raising the whole issue of the use of the Hague Convention to continue abusing domestic abuse victims at Westminster.
She said: "This law is being used to continue exerting control in abusive relationships. We need to revisit the whole process of how this good law can be used for bad purposes."
Dr Marsha Scott of Scottish Women's Aid said: "Leigha and her family have been put through hell, and we are thrilled to hear she can finally return to Scotland, to her older child, and to the rest of her family."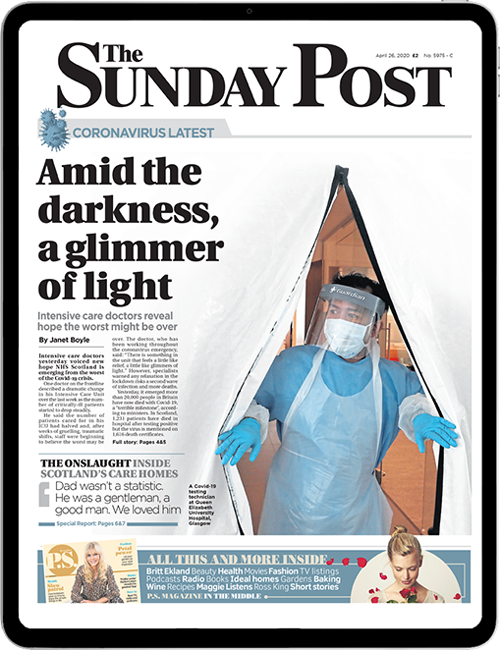 Enjoy the convenience of having The Sunday Post delivered as a digital ePaper straight to your smartphone, tablet or computer.
Subscribe for only £5.49 a month and enjoy all the benefits of the printed paper as a digital replica.
Subscribe